Bhutan First Class Hotels
Throughout Bhutan
Visiting Bhutan is a unique experience; it's a country unlike any other and travelling here means doing things a little differently. One of the admirable ways Bhutan protects its carbon negative landscape is through careful tourism controls that limit numbers and hotel development, and it's often the case that essential-standard hotels are allotted just a couple of months before travel. Details differ between hotels, but many are family owned and run, and you can expect a warm and friendly welcome.
Guest rooms vary from cosy twins to spacious rooms with seating areas. Some properties adopt contemporary style, while others are decorated with traditional fabrics and hand-painted murals. In the restaurants, you're guaranteed a hearty meal of Bhutanese favourites such as red rice, curries and soups with plenty of spice, alongside classic international dishes incorporating fresh local ingredients.
Location
Simple, welcoming guesthouses and hotels in convenient locations throughout Bhutan. Each hotel is well-placed for exploring surrounding highlights, with basic, comfortable facilities throughout.
From a client…
Traditional, welcoming and cosy - just what we needed after a long flight.
Why we love it
Discover what to expect from staying at Bhutan First Class Hotels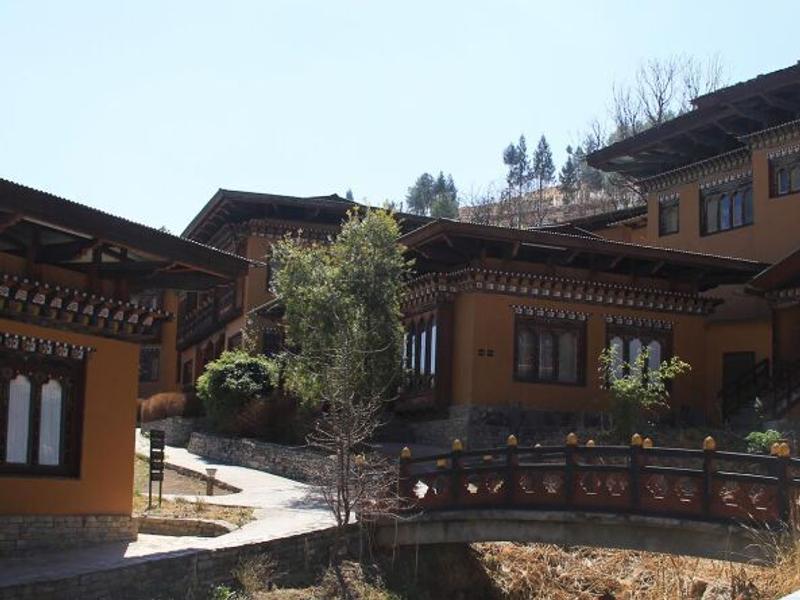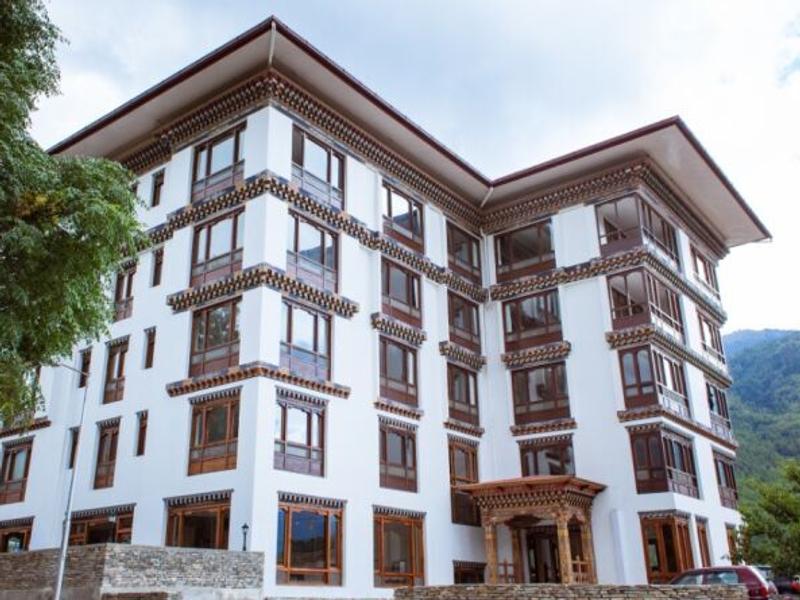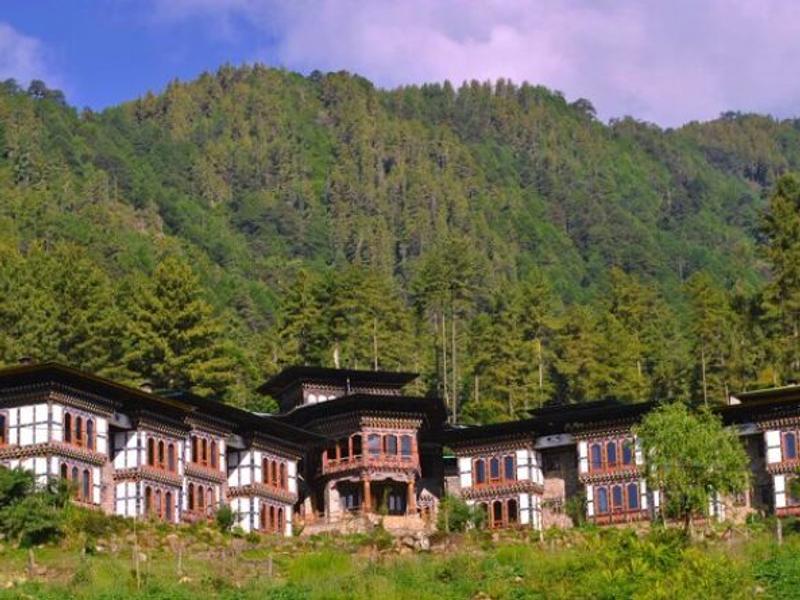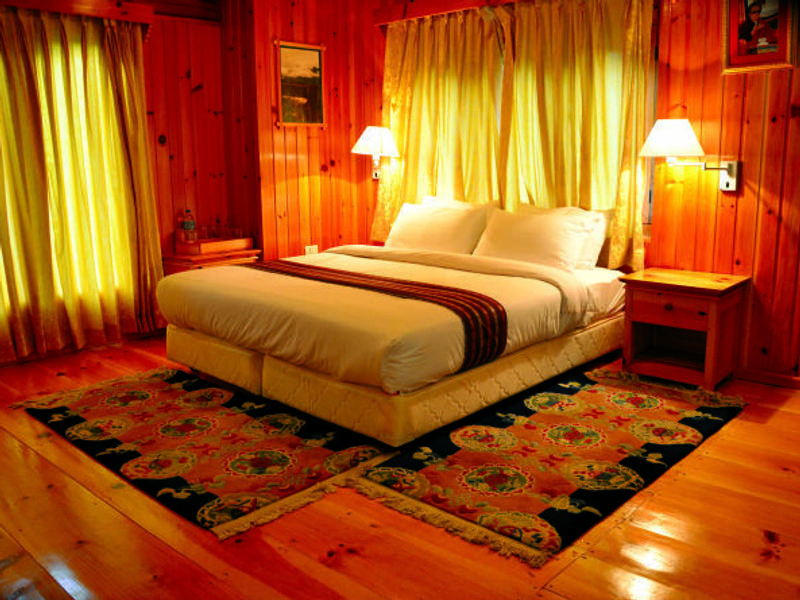 Sustainability
Tourism in Bhutan is sustainability-focused on a country-wide level, and they run on a principle of 'high-value, low-impact' which ensures that overtourism will never be an issue. It's mandated in law that 60% of the country be protected forest, there's an emphasis on hydroelectric power and it's one of the world's most biodiverse countries. Within that landscape, each hotel plays its small part, and a stay in Bhutan is guaranteed to be one of the most sustainable you'll ever have.
We think you may like this journey…
Looking for inspiration?