Bhutan Spirit Sanctuary
Paro
Tucked away in the hills outside Paro, the Bhutan Spirit Sanctuary is a place of peace with a focus on cultural immersion and an all-inclusive approach to wellbeing. From the outside, the property is designed to resemble a traditional Bhutanese fortress, with a suitably grand entrance and breath-taking views across the Neyphu Valley. Guests are encouraged to disconnect from the stress of everyday life and focus on their wellbeing, with the help of a holistic wellness programme and the expertise of two in-house traditional medicine practitioners.
The wellbeing focus extends to the hotel's farm-to-fork dining approach, but it's not all about raw food and denial! Yes – desserts and alcohol are available! A changing menu of international and Bhutanese cuisine is prepared using seasonal, locally-sourced ingredients to delicious effect.
Location
Located in the scenic Neyphu Valley, the Bhutan Spirit Sanctuary is a 20-minute drive from Paro's airport. The far-reaching views and sense of tranquility as you enter evoke a feeling of being welcomed into a true-blue haven.
A little more detail
Mindful yoga & meditation

Heated indoor swimming pool

Hot stone baths

Cookery classes
From a client…
The hospitality here comes so naturally - just genuinely fantastic service.
Image gallery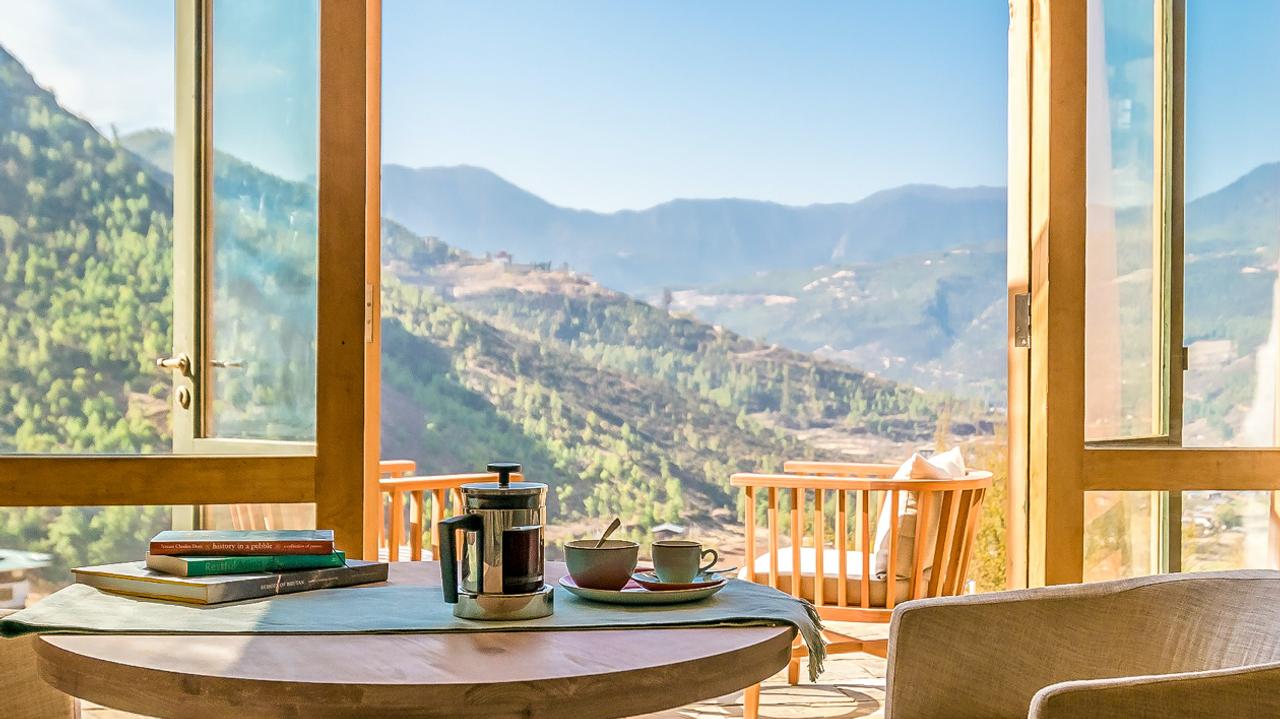 Restaurant at Bhutan Spirit Sanctuary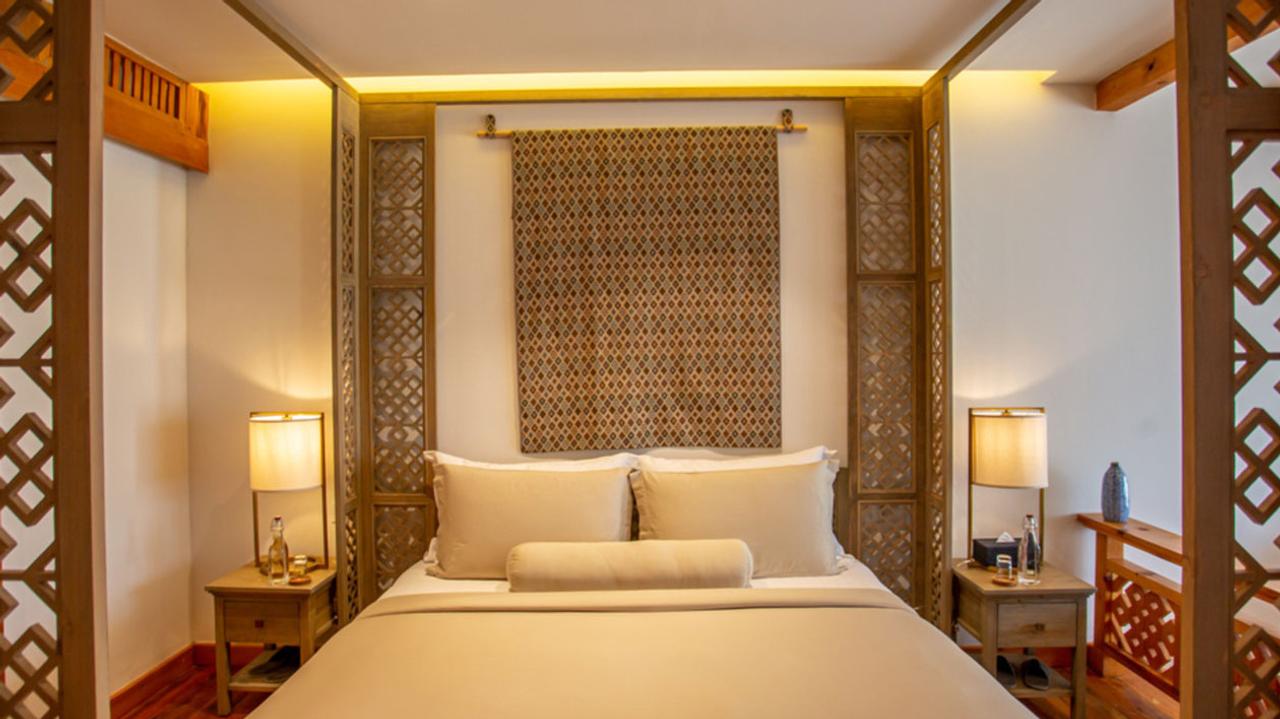 Double bedroom at Bhutan Spirit Sanctuary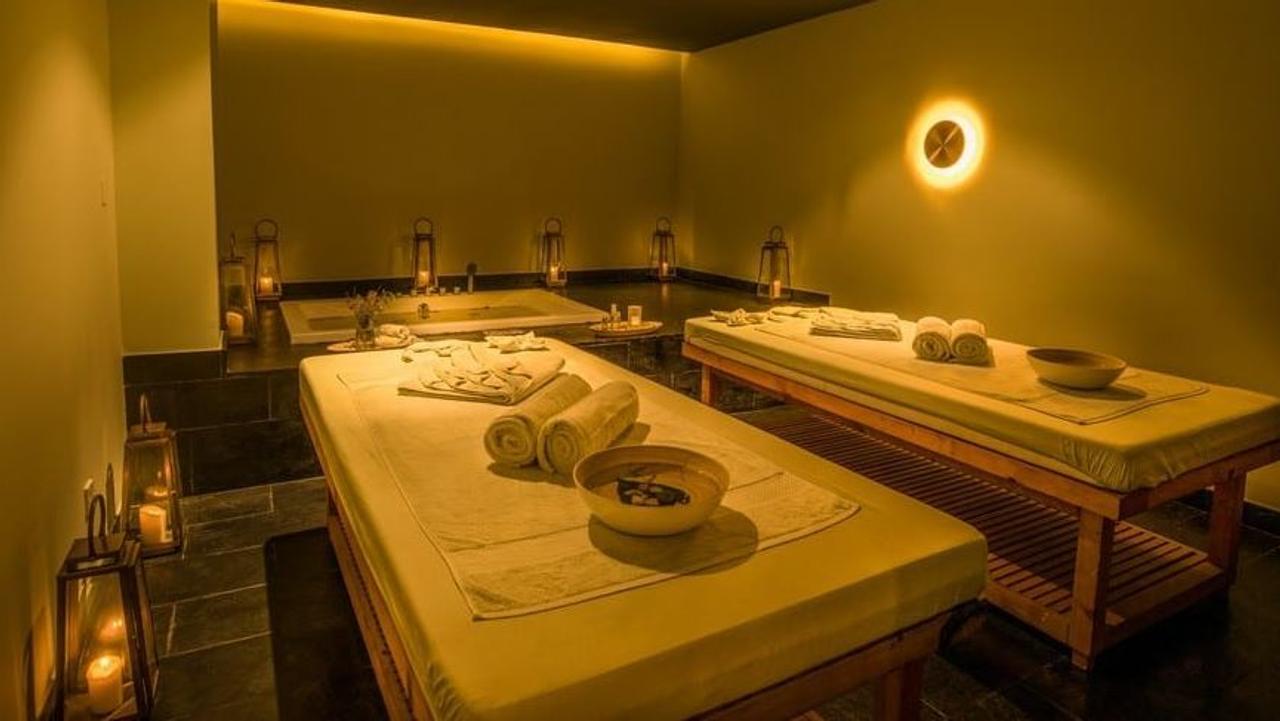 Spa at Bhutan Spirit Sanctuary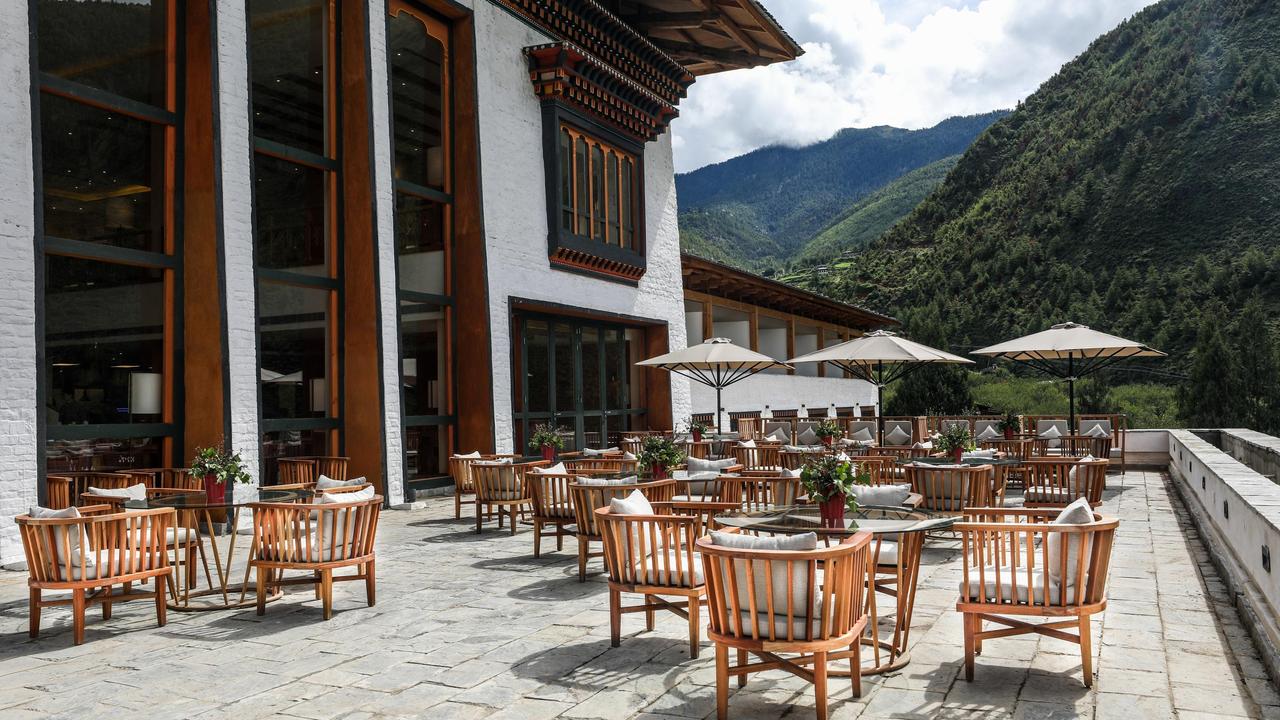 Outdoor terrace at Bhutan Spirit Sanctuary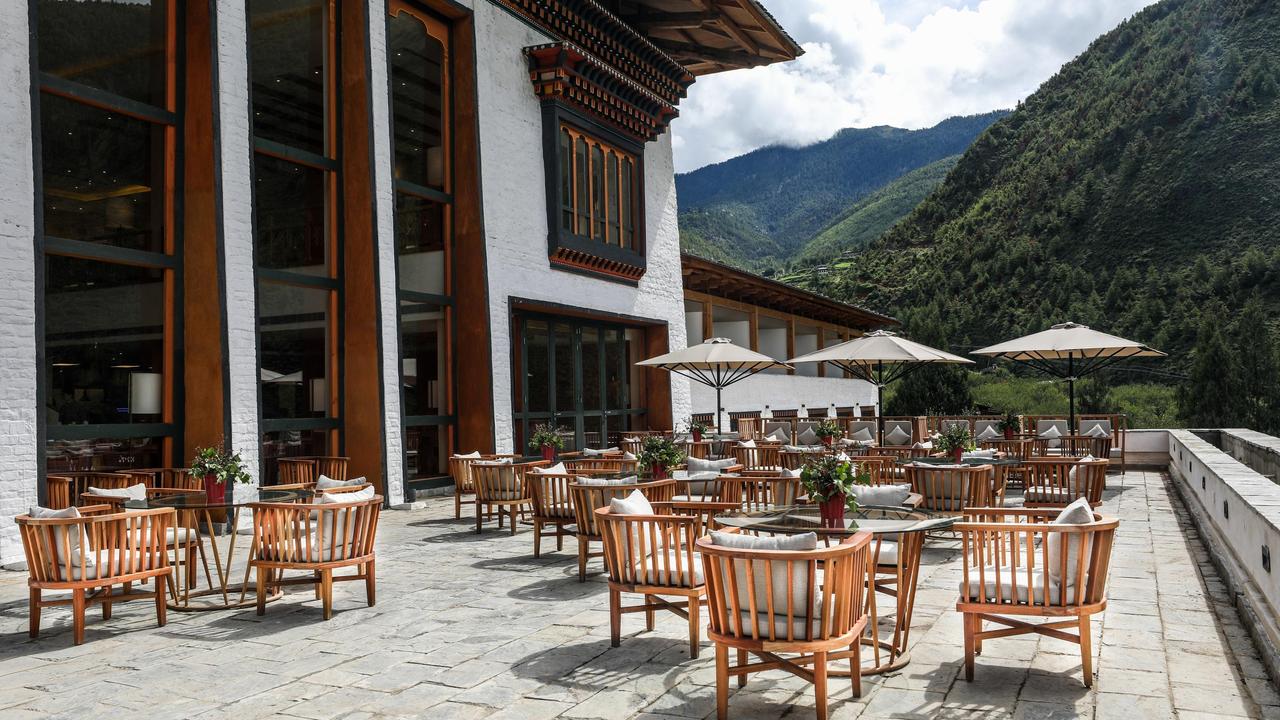 View from Bhutan Spirit Sanctuary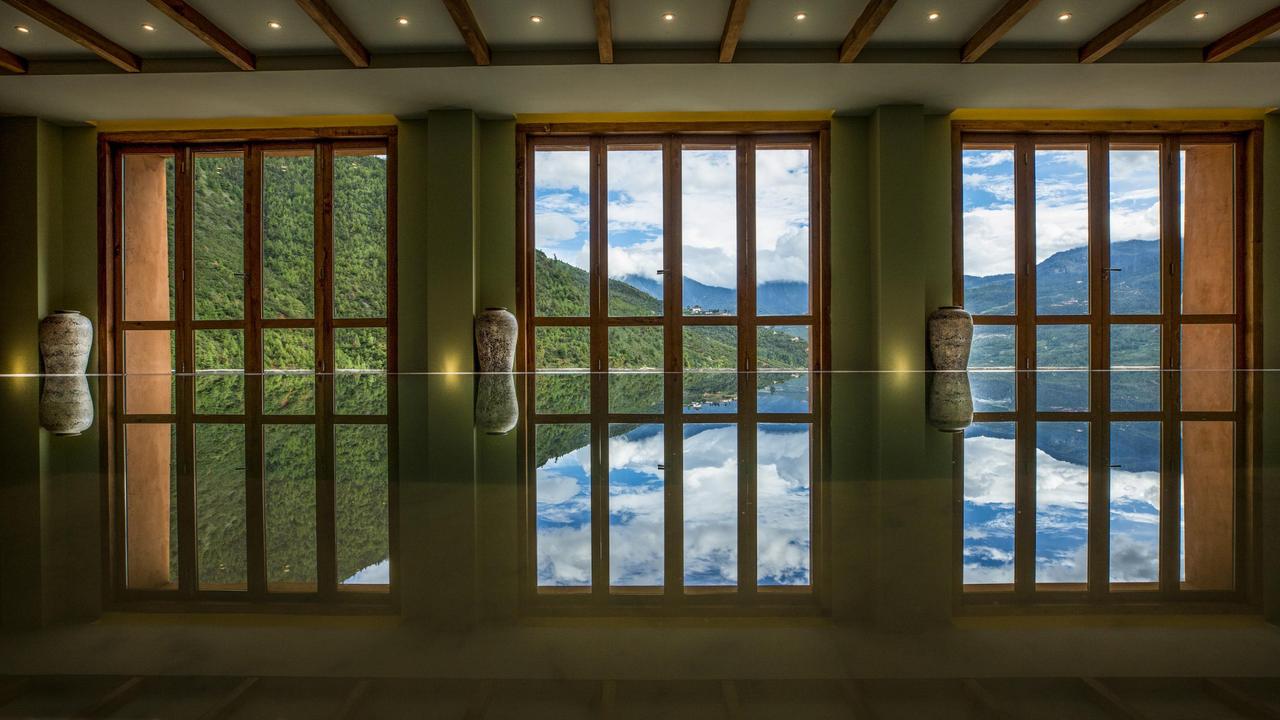 Swimming pool at Bhutan Spirit Sanctuary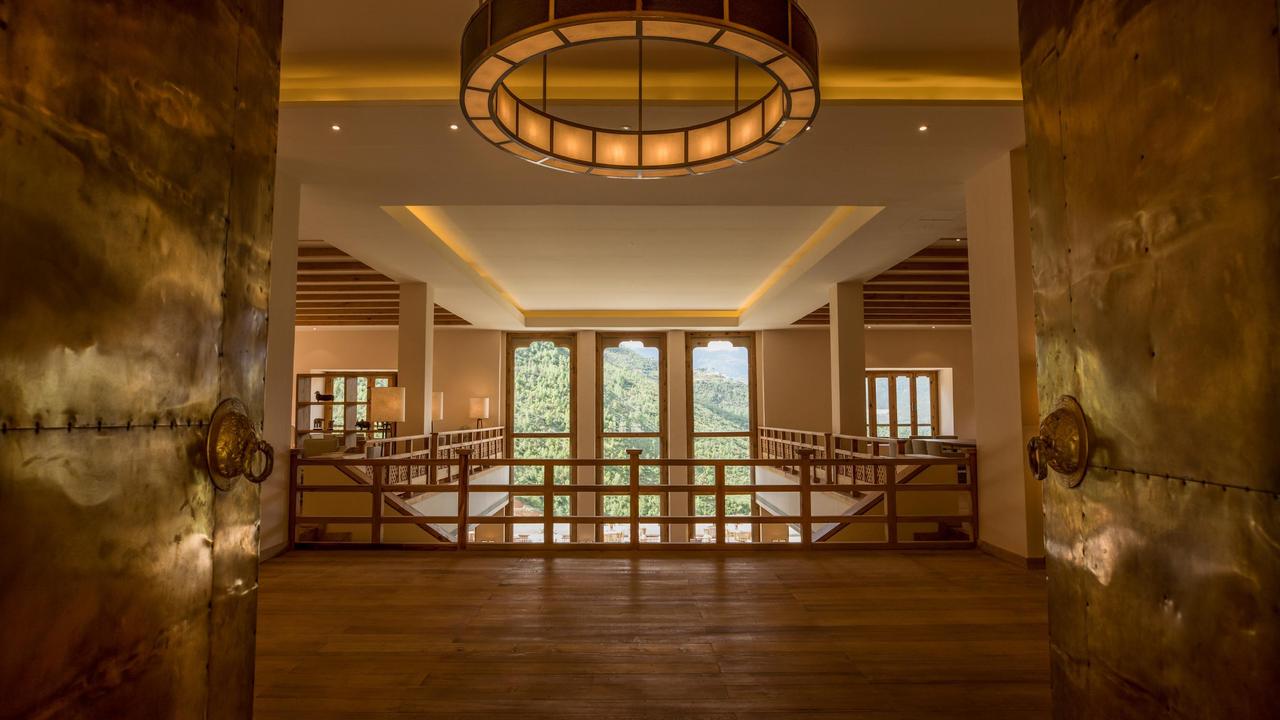 Why we love it
Discover what to expect from staying at Bhutan Spirit Sanctuary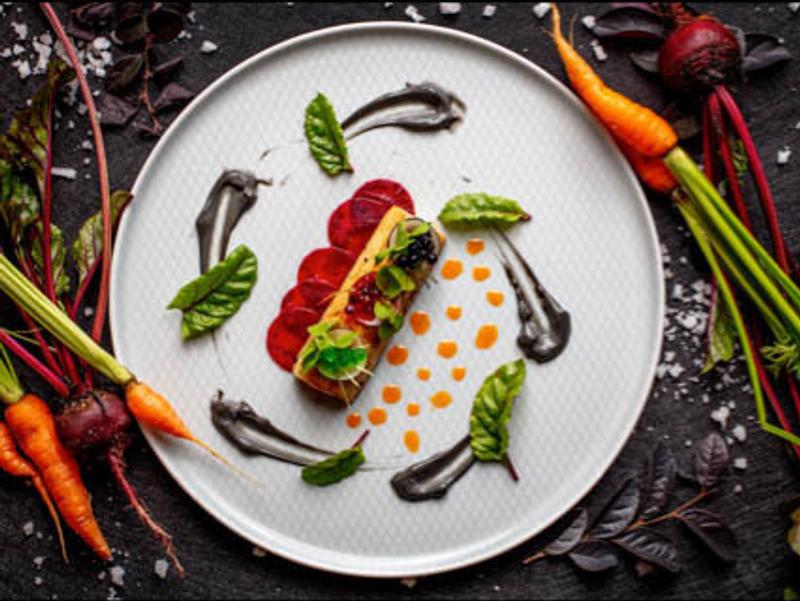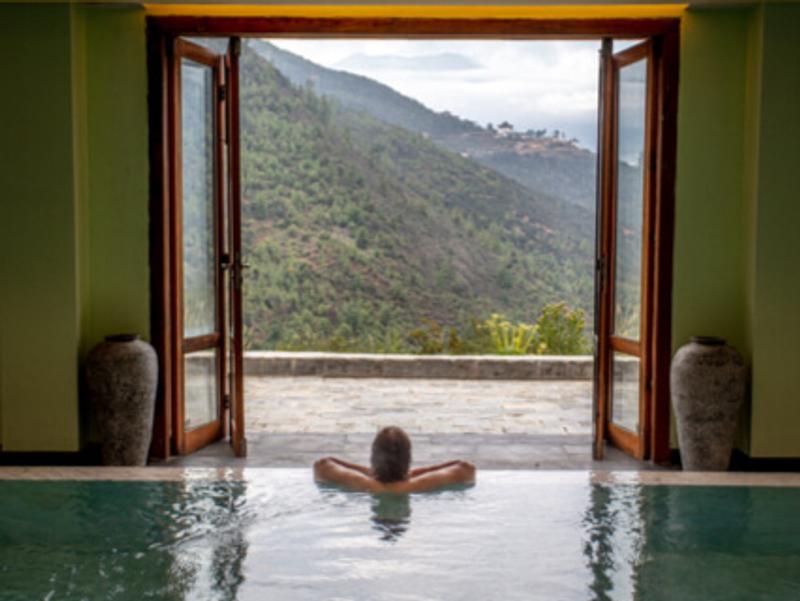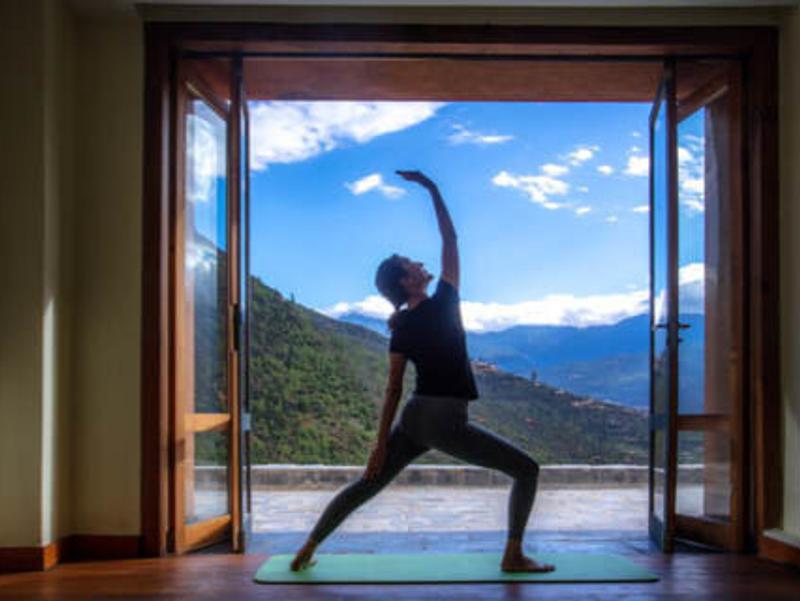 We think you may like this journey…
Looking for inspiration?