Shahpura Bagh
Between Udaipur and Jaipur
Located midway between Jaipur and Udaipur on a 45-acre estate, the elegant Shahpura Bagh is the ancestral home of Shahpura's ruling family. The current Raja still lives in part of the property and a family member welcomes every guest on arrival, giving the property the feeling of a homestay, albeit a rather regal one!
The sizable suites are exquisitely decorated in a classic Raj-era style with a minimalist, modern edge; expect four-poster beds, roll top baths and old Kashmiri carpets in high-ceilinged spaces. Guests can enjoy traditional family meals, home cooked by the head chef (who has worked for the household for three generations) either in the dining room or under a mango tree on the lawn. Take time to explore the hotel's lush, gentle surroundings, then return to while away the hours on a daybed by the pool - one of Rajasthan's largest - with a book, and a few samosas to snack on.
Location
In the heart of the sweeping Rajasthan countryside, Shahpura Bagh lies between Udaipur and Jaipur - around a 5-hour drive from Jaipur airport - making it the ideal halfway stopping point.
From a client…
A luxurious hidden gem in Rajasthan's countryside, where royalty are just a few doors away - literally!
Image gallery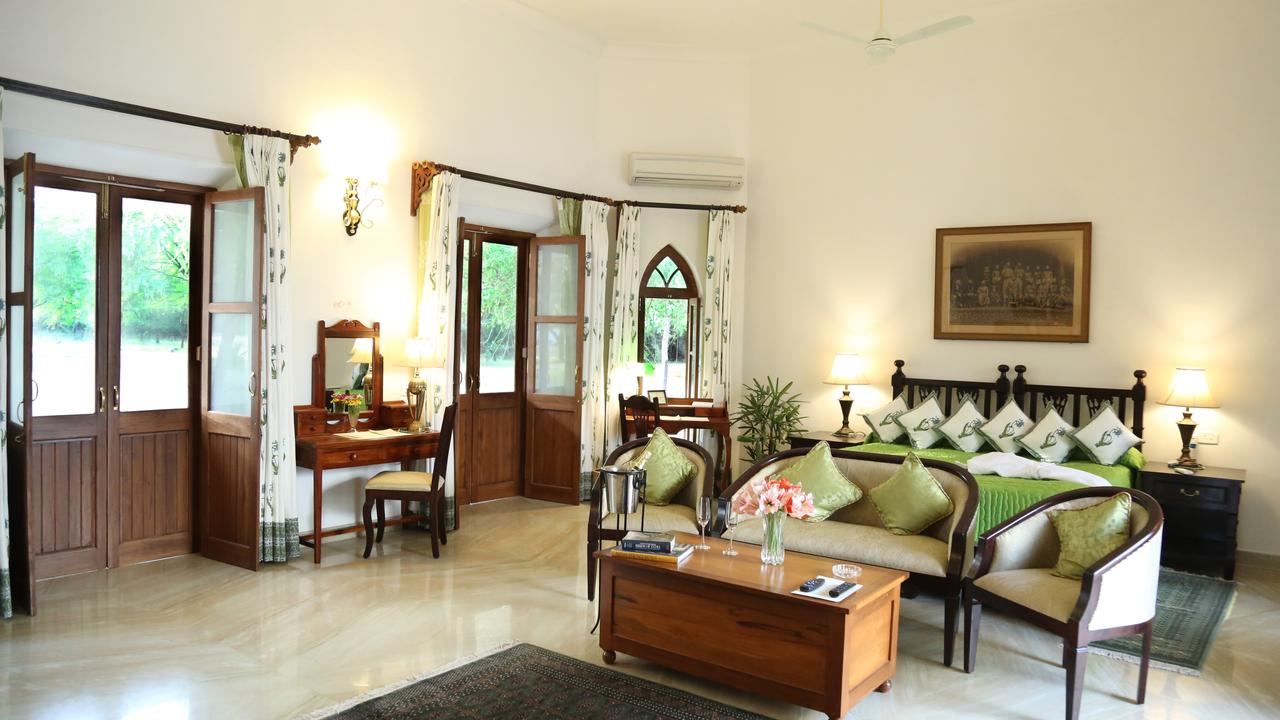 Villa Room at Shahpura Bagh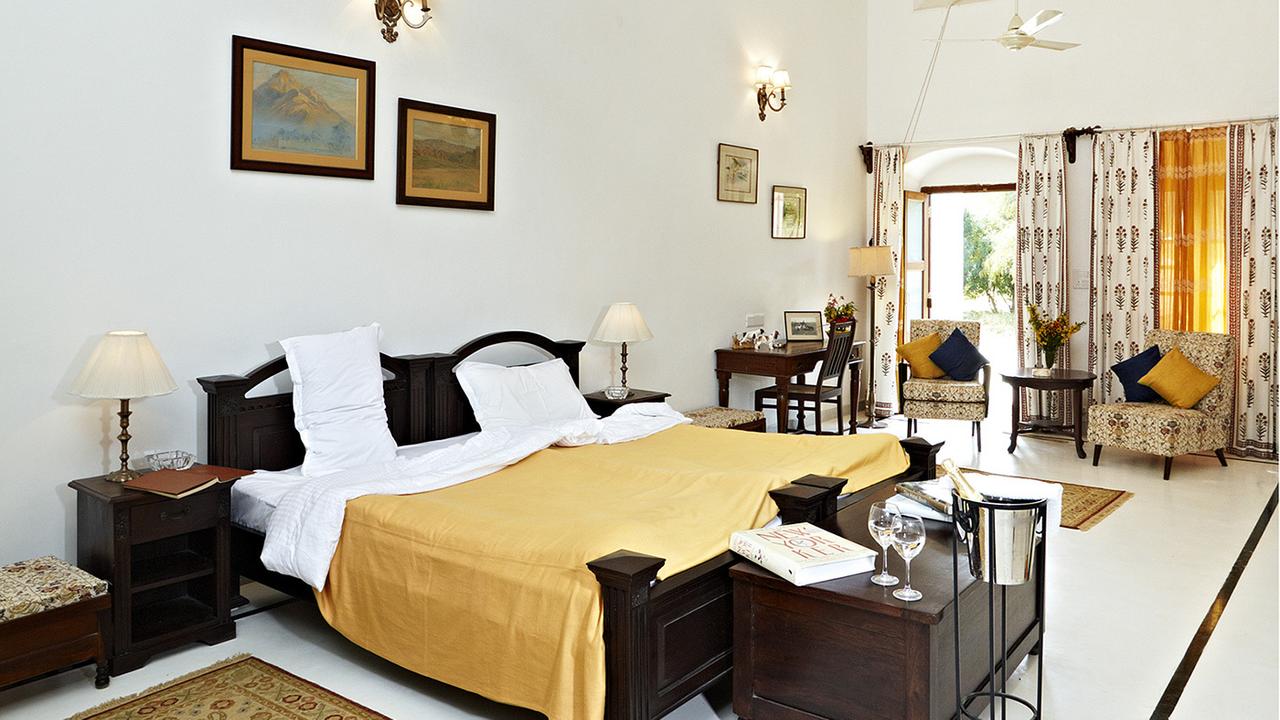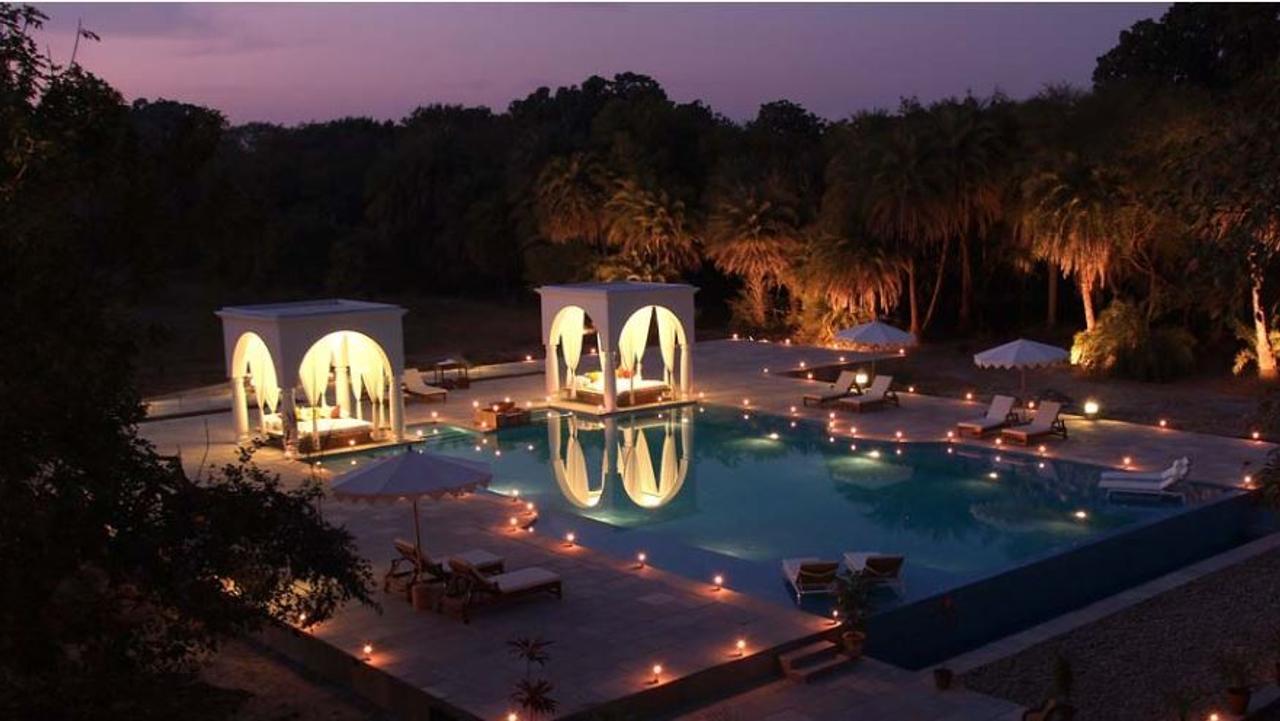 Swimming Pool at Shahpura Bagh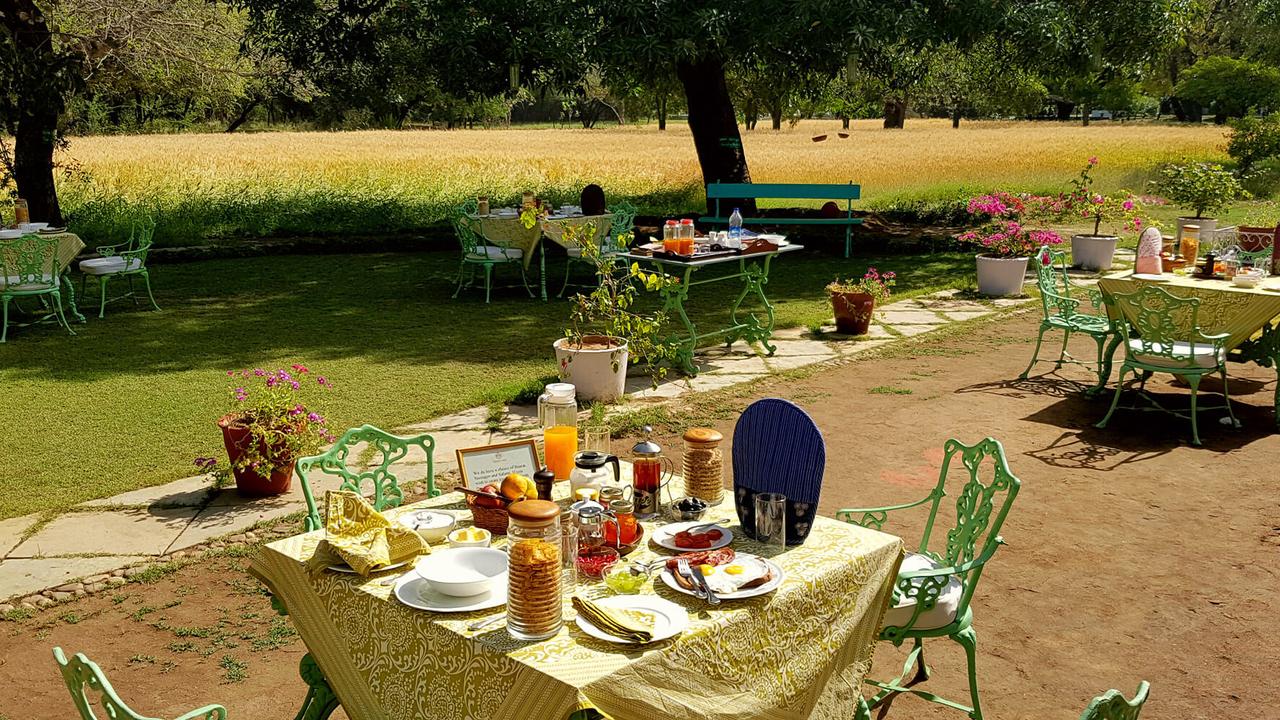 Breakfast on the terrace at Shahpura Bagh
Why we love it
Discover what to expect from staying at Shahpura Bagh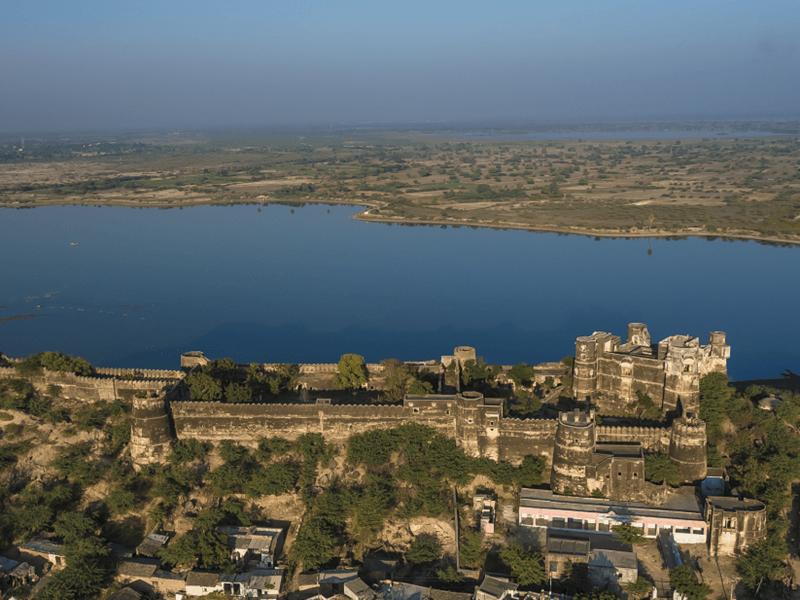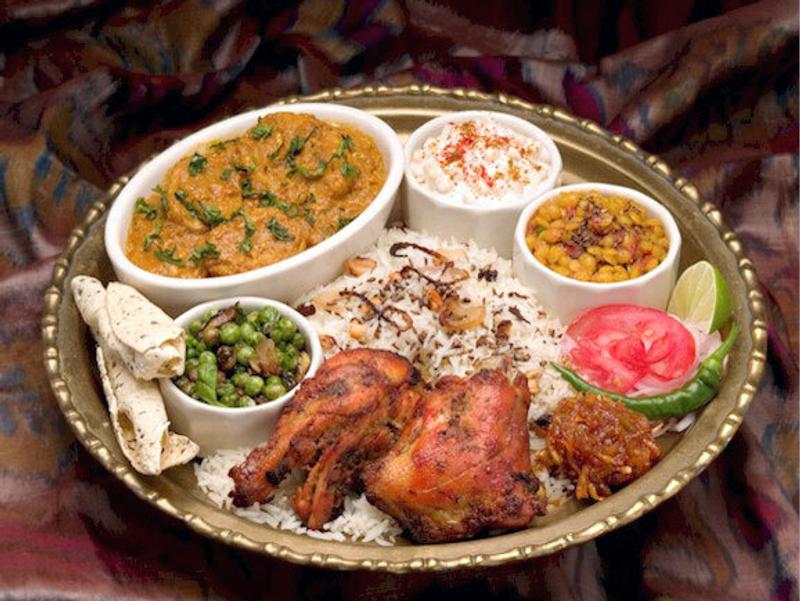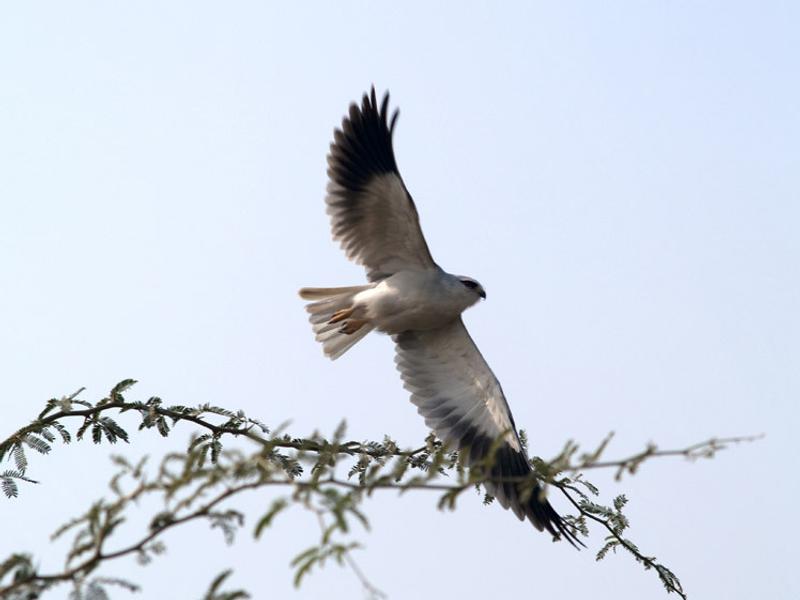 Giving Back
Giving back to the community is an important part of the Shahpura Bagh ethos. In addition to employing the majority of staff from nearby villages, the Shahpura family have ongoing projects that assist with the education and health care of neighbouring communities.
You may like this journey…
Looking for inspiration?