Rawla Narlai
Rajasthan, 3 hours from both Udaipur and Jodhpur
Beautifully restored to its regal glory, the Rawla Narlai offers chic accommodation with bags of character. This is a real gem of a heritage property where you can fully escape and recharge your batteries, soaking up a slice of Rajasthani life. During the scenic drive into the countryside, you'll feel yourself relax into a slower pace; this hotel offers a complete contrast to the city buzz, with an almost retreat feel.
Throughout the property, the architecture and design skillfully bring forward the period features (notably in the historic wing where every detail is laced with heritage and legacy), while contemporary style meets tradition seamlessly in the modern wing. The intricate archways are one of many stand out elements throughout. Each suite has been individually decorated and restored with distinctive features including hand-painted murals, rainbow stained glass, lush rugs and rich linens. A sumptuous delight.
Location
Sitting beautifully between the hills of Rajasthani, Rawla Narlai is around 3 hours from both Udaipur and Jodhpur: the ideal halfway point to slow things down a little.
From a client…
We've found something a little bit special here; the location, the history and the friendly staff. Safe to say we will be coming back.
Image gallery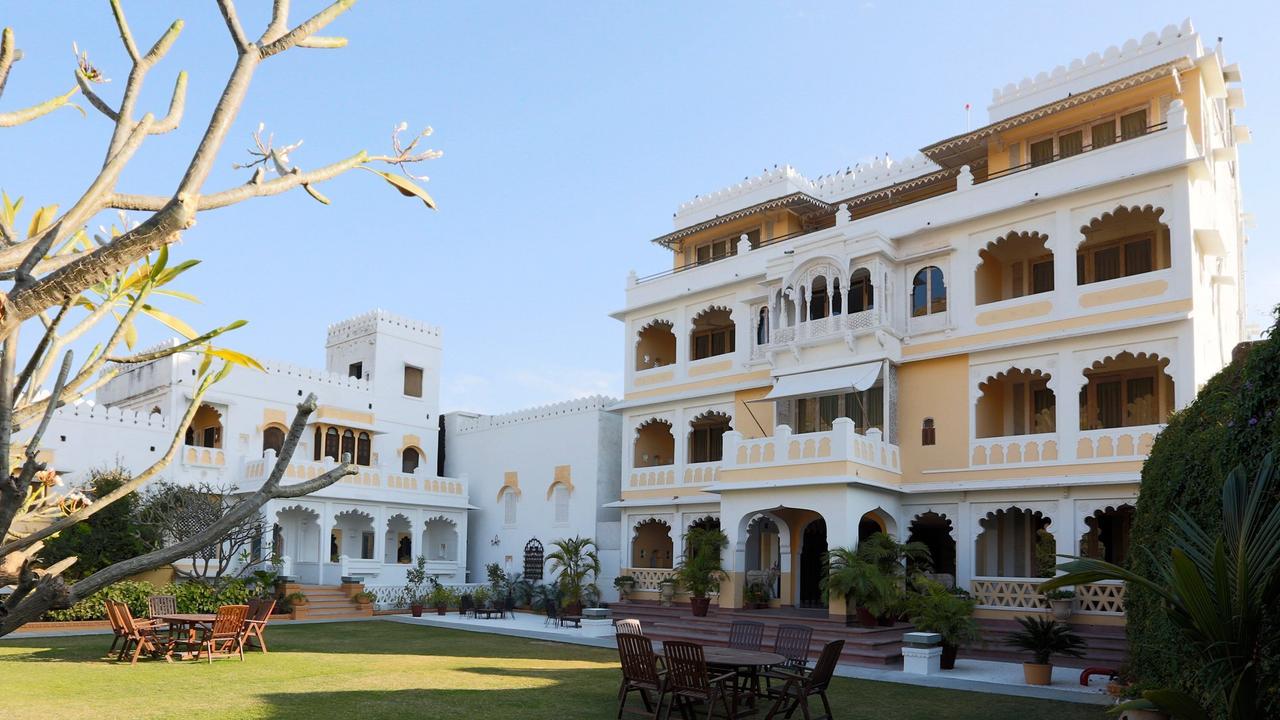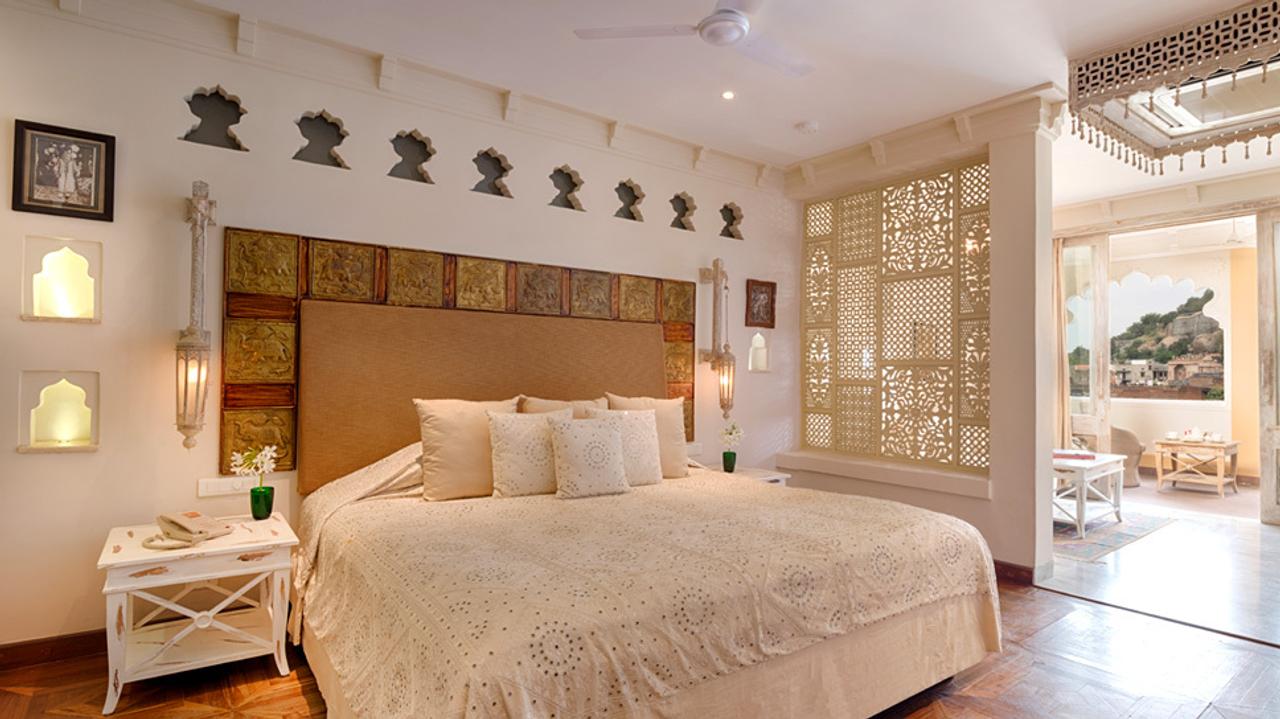 Luxury Grand Heritage room at Rawla Narlai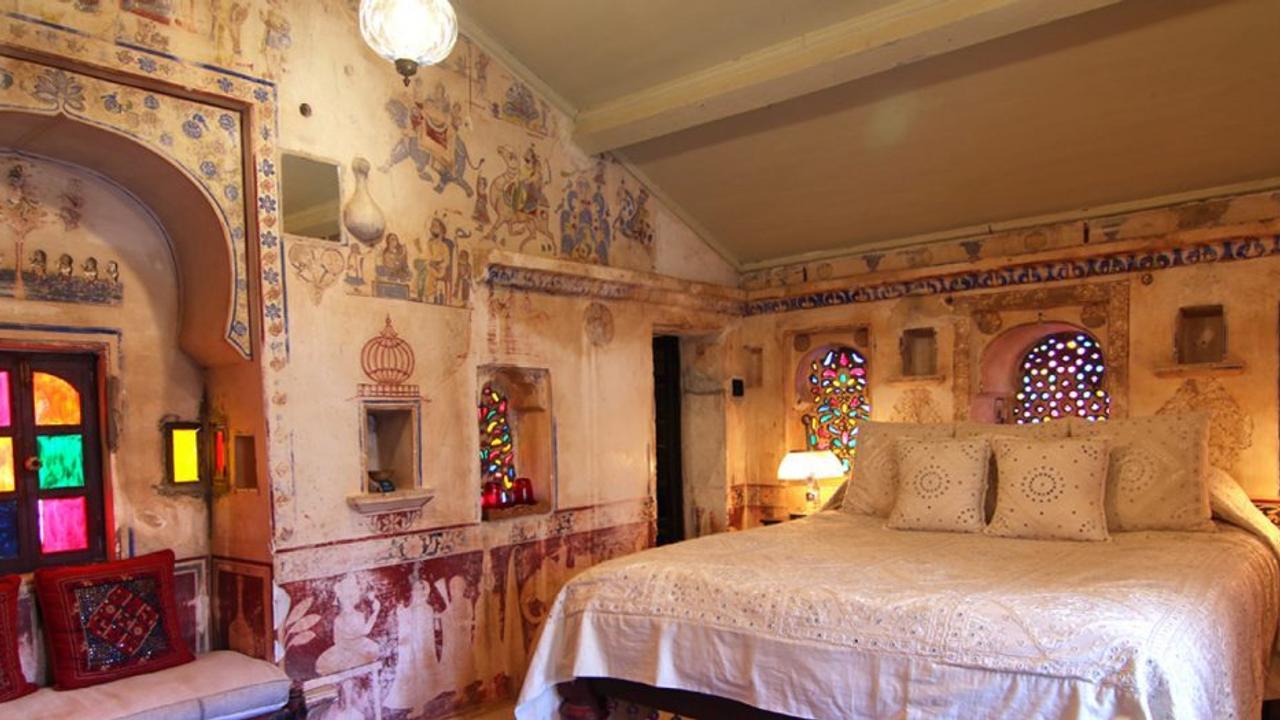 Classic Heritage room at Rawla Narlai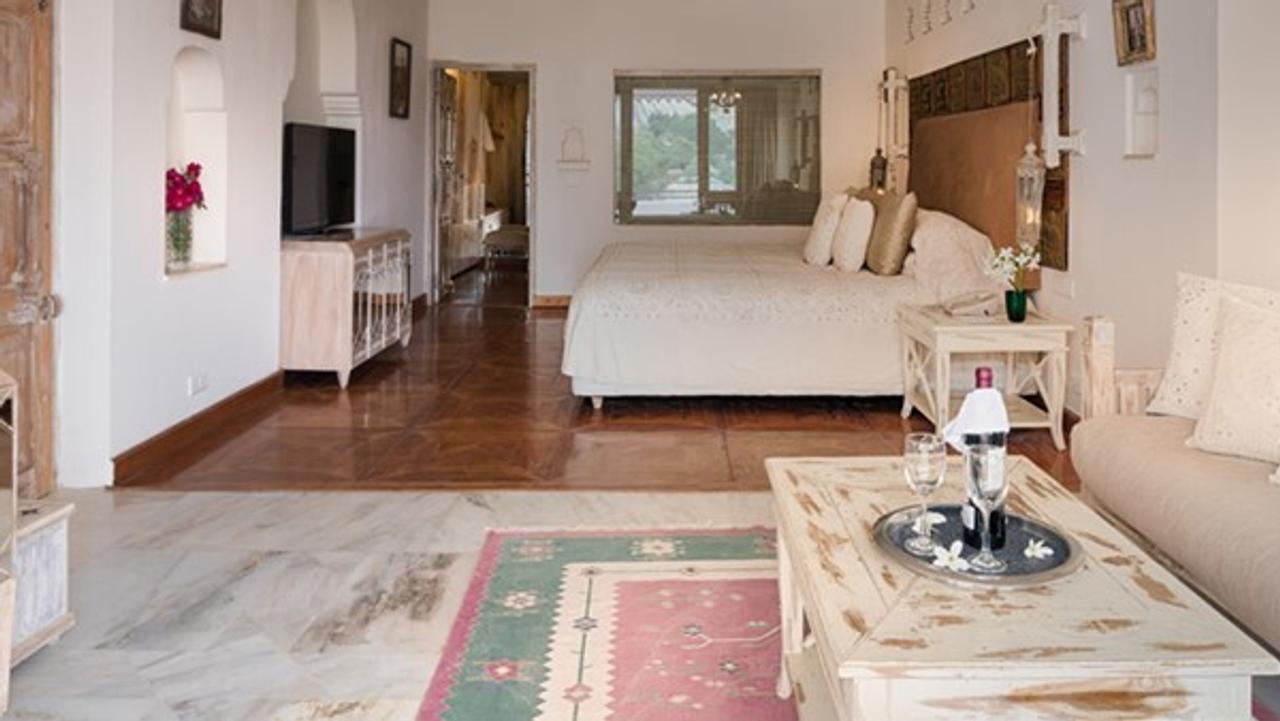 Narlai Suite at Rawla Narlai
Why we love it
Discover what to expect from staying at Rawla Narlai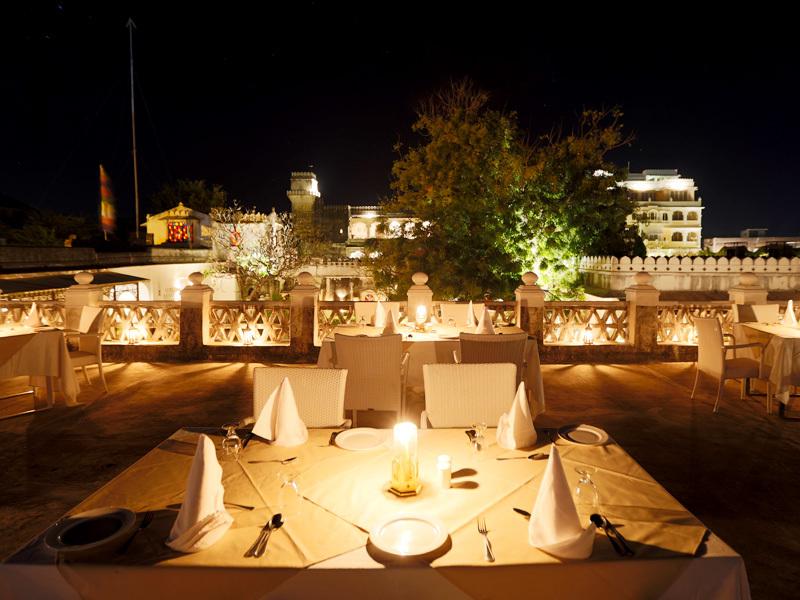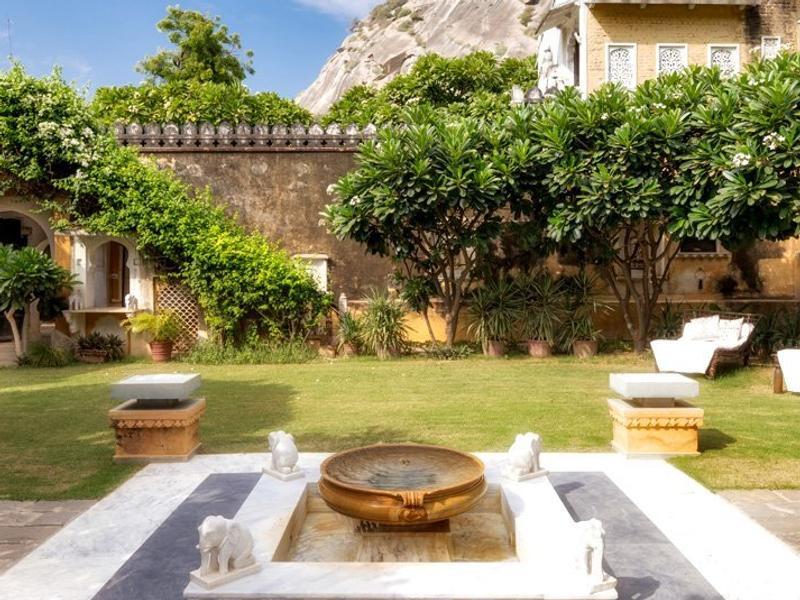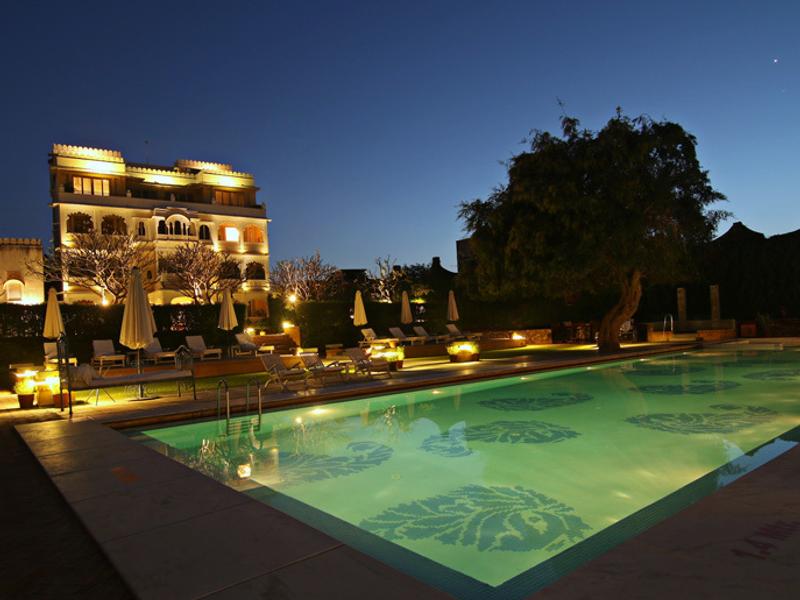 Sustainability
Rawla Narlai is working towards better sustainability wherever possible. They are currently committed to recycling, sourcing local ingredients to use in the restaurant, and contributing to projects which support local communities. They're always looking for more opportunities to contribute, and are dedicated to becoming even more eco-friendly.
You may like this journey…
Looking for inspiration?