Luxury tented camps in India
National Parks in Rajasthan & Madhya Pradesh
India's vast deserts and National parks are legendary. These expansive areas of wilderness are home to many iconic species and captivating stories, and stepping into these untamed landscapes in search of the extraordinary is one of the biggest reasons travellers are drawn to rural India. These exquisite tented camps allow you to do that in serious style. Channelling an ambiance of regal expeditions and exploration, but with big helpings of comfort and indulgence, these camps take you right to the edge of the adventure.
Although referred to as 'tents', the accommodation is often more akin to canopied lodges with wooden terraces, walled pool courtyards, and fully-furnished interiors. A skilled team is always on hand to make sure guests have everything they need, from relaxing post-safari massages to delicious locally-inspired dishes. Head out into the landscape to discover the wildlife and culture of your surroundings, and return to camp to refresh and relax with a dip in the pool and a tipple by the fire.
Location
On the edges of National Parks in Rajasthan and Madhya Pradesh, and bordering the Thar Desert, each camp makes the most of its prime position in some of India's most breathtaking rural locations.
A little more detail
Private terraces & pools

Locally-inspired dishes

Lounges and campfires
From a client…
A gorgeous tented camp with high-end facilities and plenty for families too.
Why we love it
Discover what to expect from staying at Luxury tented camps in India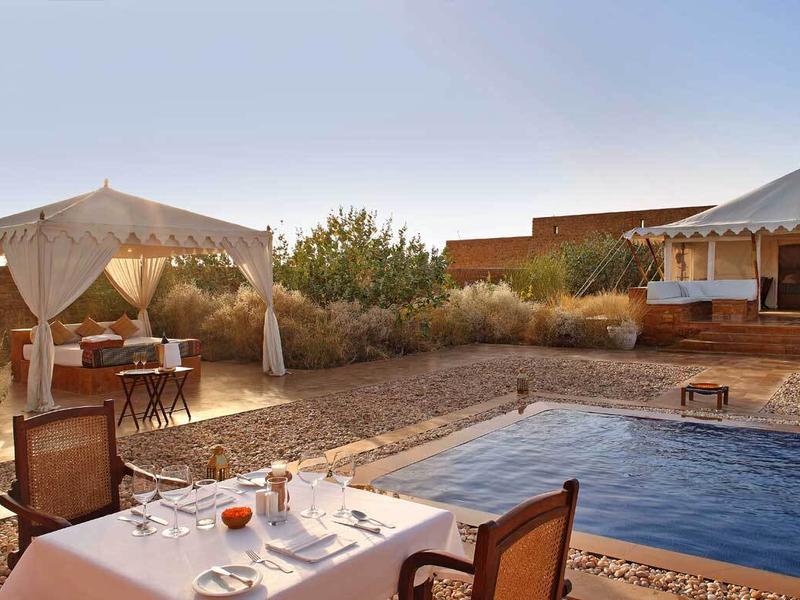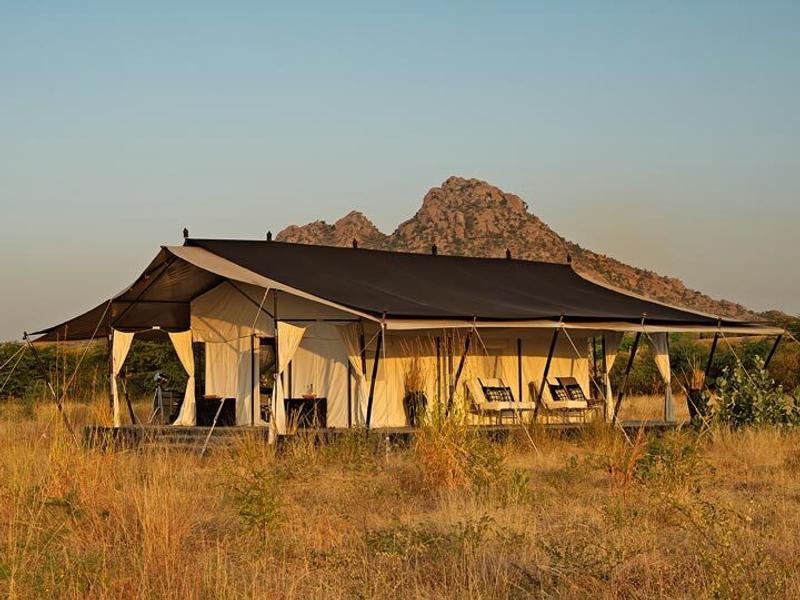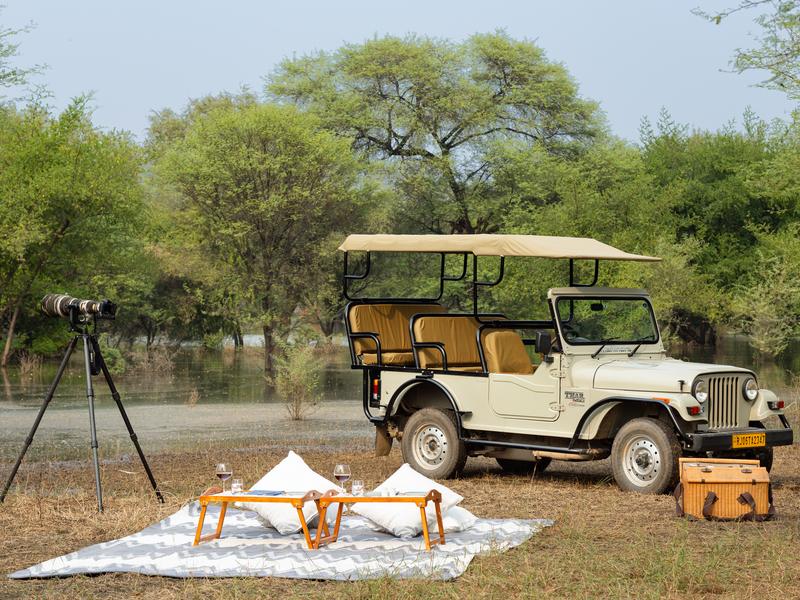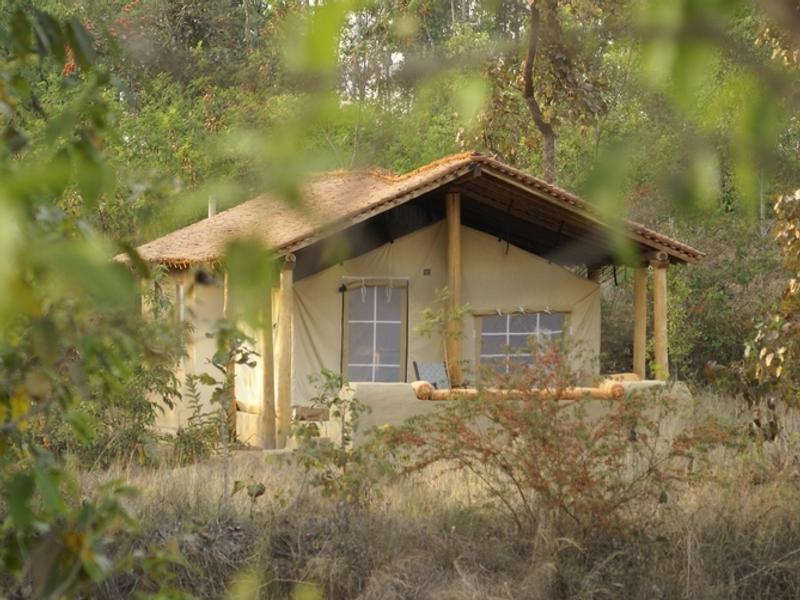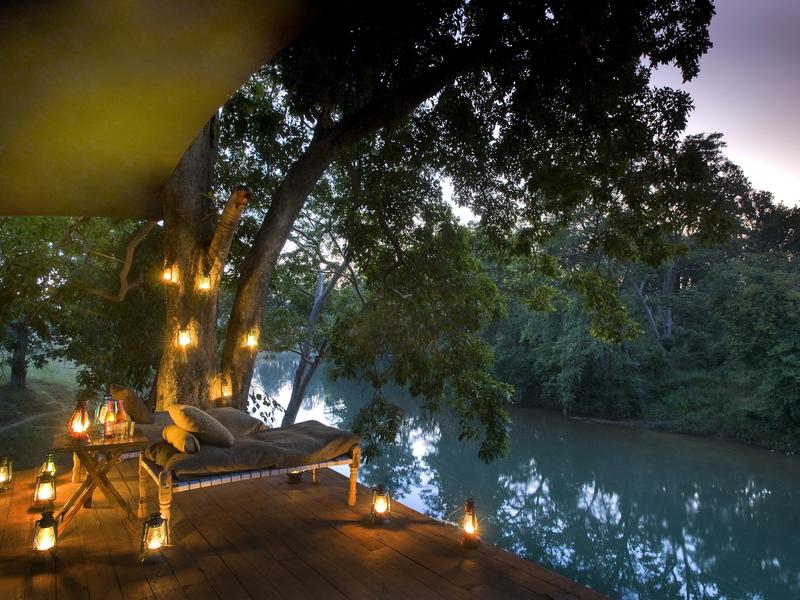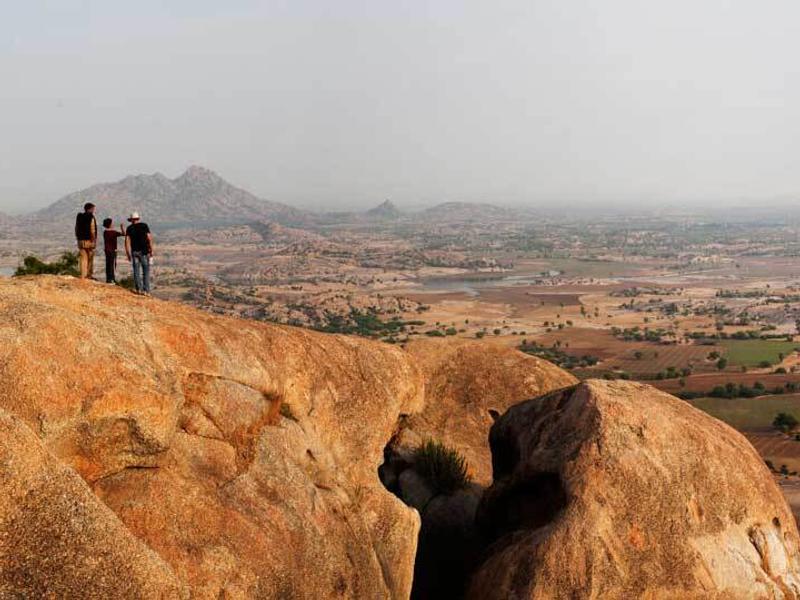 Family Adventure
A stay at a tented camp can be a great way for families to have an immersive safari experience, offering a relaxing base to return to after each day's adventures. There are calm spaces where you can refresh and unwind, with pools to cool off in and spas for that bit of extra pampering. Onsite chefs can offer adaptive menu options to cater to a variety of tastes, and once you've had your fill of glamorous wilderness living, the contrasting delights of the city are just a short journey away.
You may like this journey…
Looking for inspiration?