Chonor House
McLeod Ganj, Dharamshala
Owned by the Norbulingka Institute, which is committed to preserving and promoting Tibetan art and culture, Chonor House is a simple and totally authentic 'Tibet in exile' hotel right next to the Dalai Lama's residence in the heart of Mcleod Ganj, or little Tibet. This small hotel provides a homely, spiritual place to gather your thoughts after an insightful day exploring the temple complex right outside.
The handful of rooms and suites are vibrantly decorated with Tibetan scenes and full of interesting artwork and furniture. Everything is carefully thought out to faithfully represent the region for visitors. It isn't by any stretch of the imagination high end luxury, but it is comfortable, welcoming and full of character.
Location
Situated in the heart of McLeod Ganj, overlooking the Dalai Lama's monastery and quiet hillsides scattered with houses, this hotel's location exudes complete tranquility.
A little more detail
A handful of rooms & suites

Tibetan and Indian cuisine

Yoga

Temple visits
From a client…
An extraordinarily characterful place to visit. Luxury was dialled down compared to the rest of the trip but we loved it.
Image gallery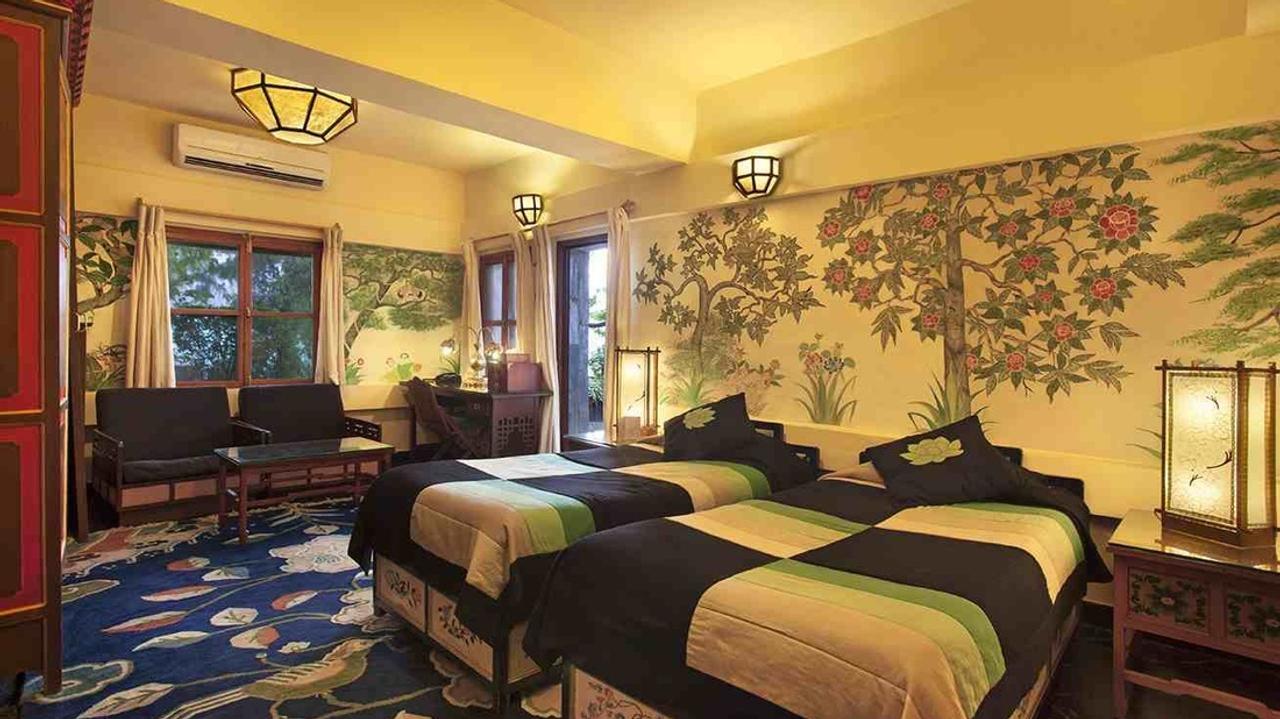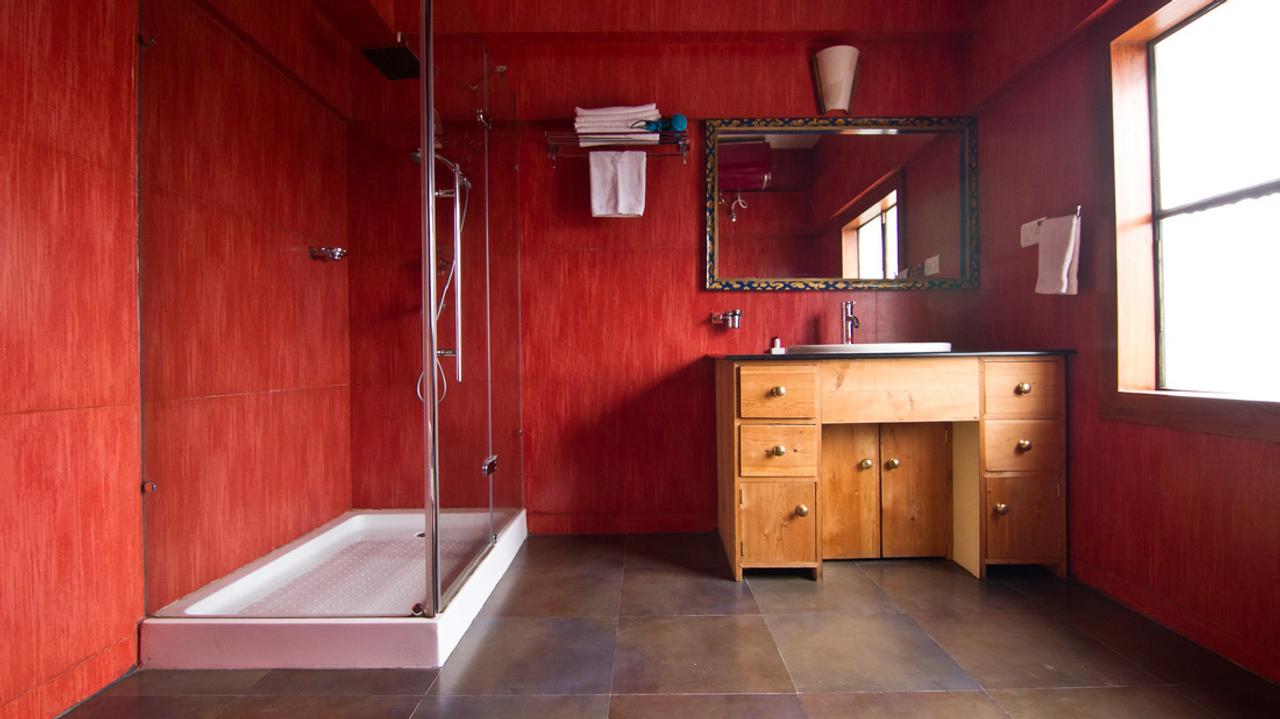 Red bathroom at Chonor House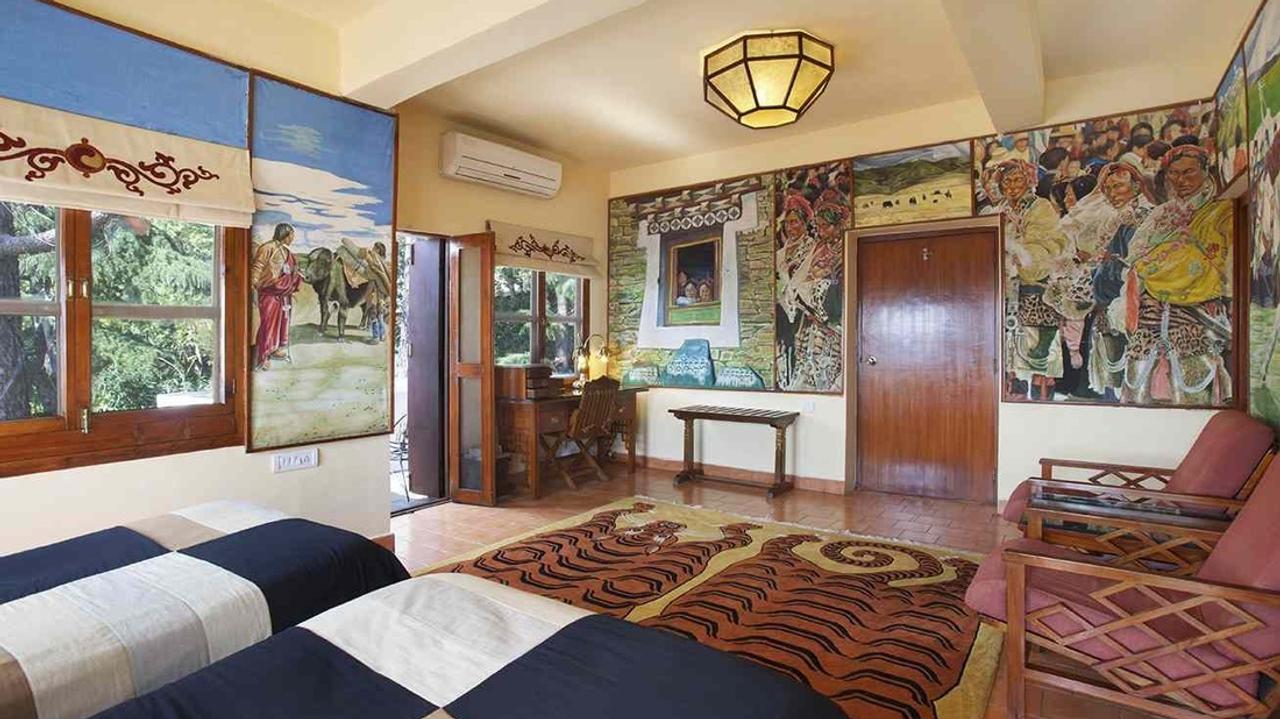 Twin bedroom at Chonor House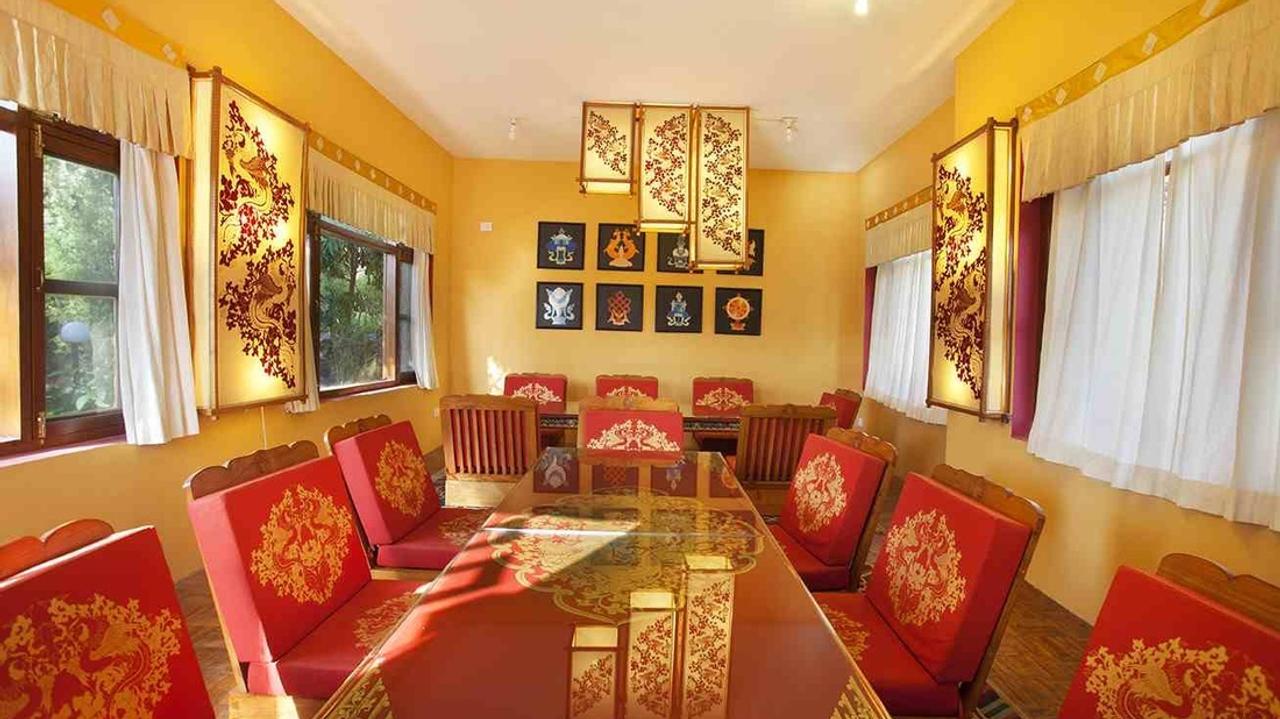 Dining room at Chonor House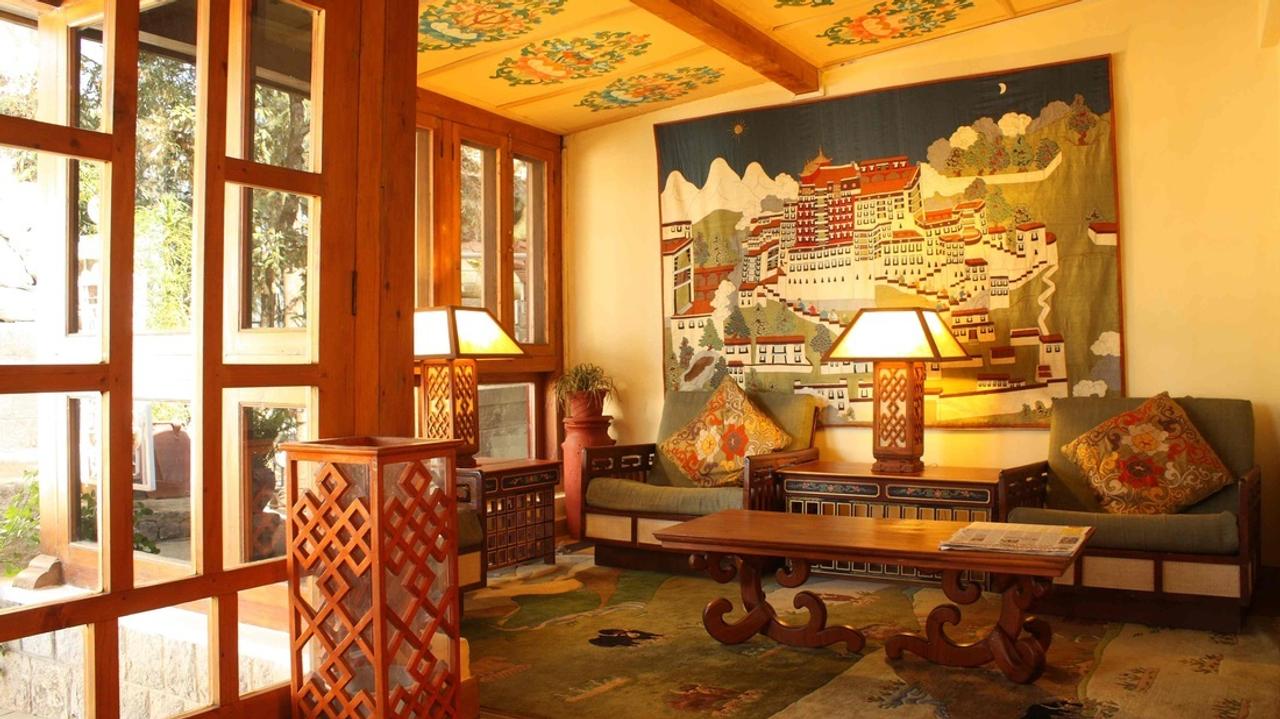 Traditional décor at Chonor House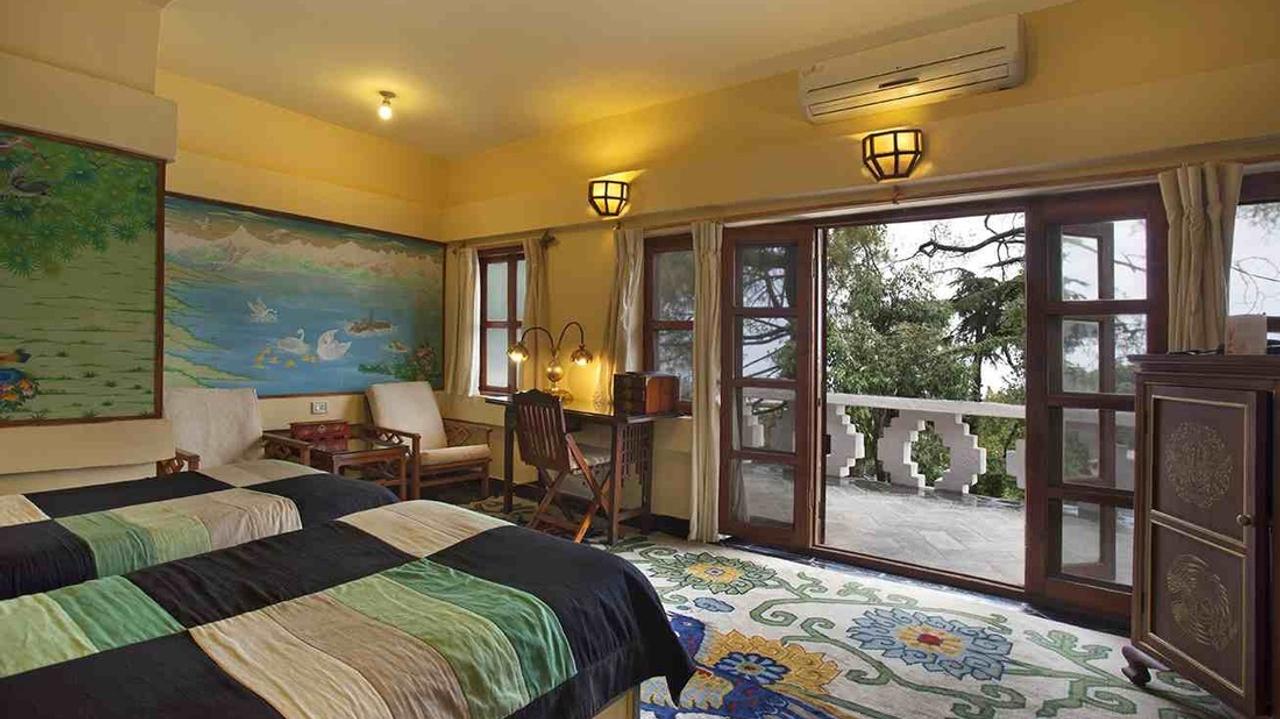 Room with balcony at Chonor House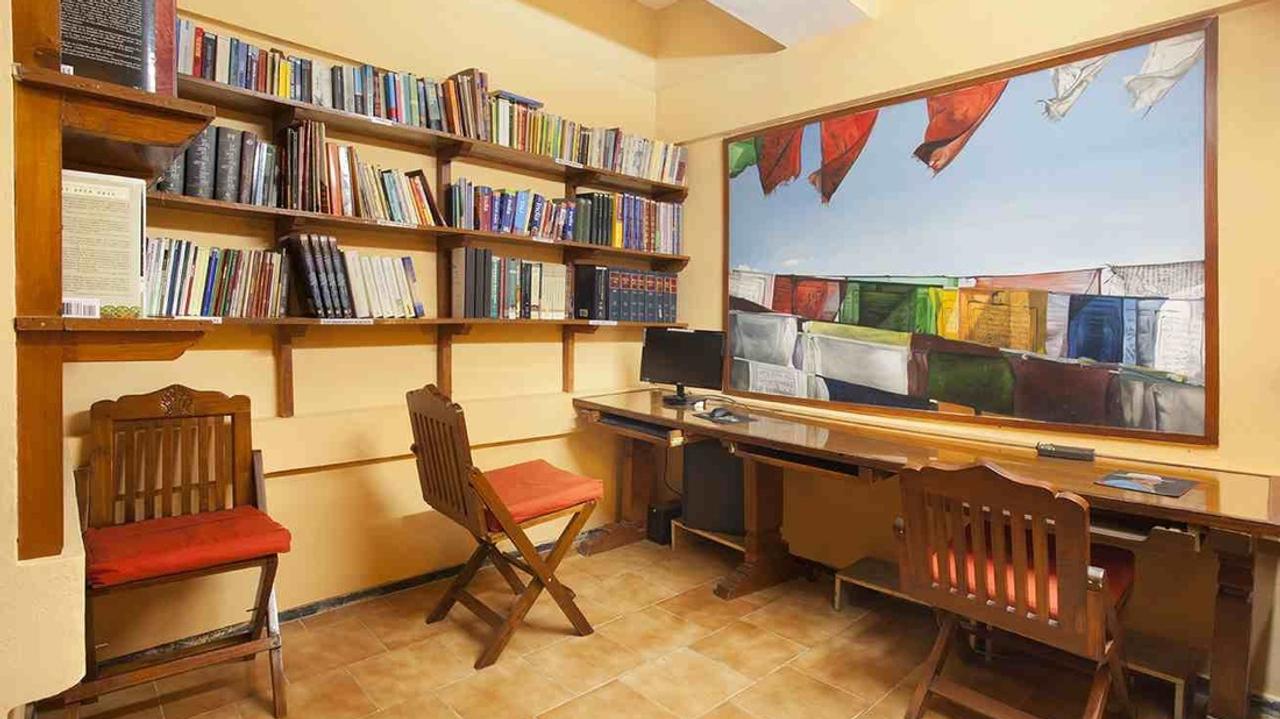 Why we love it
Discover what to expect from staying at Chonor House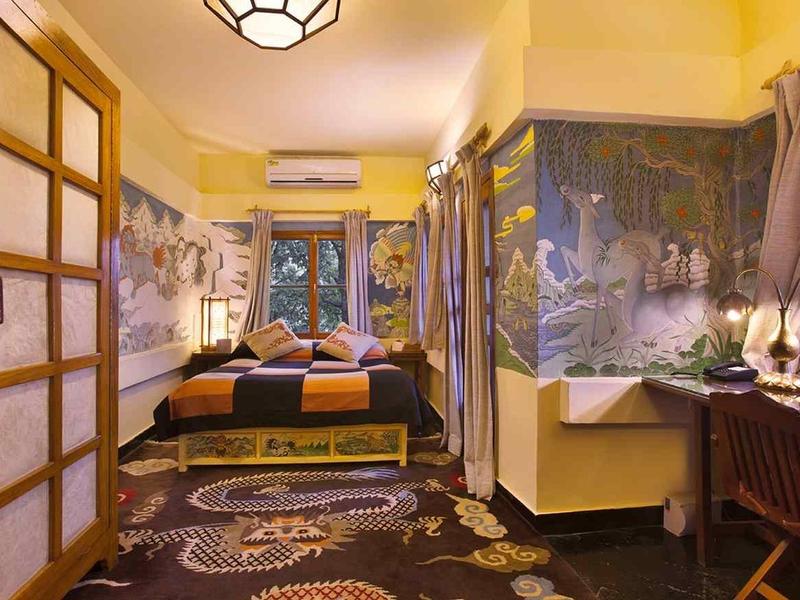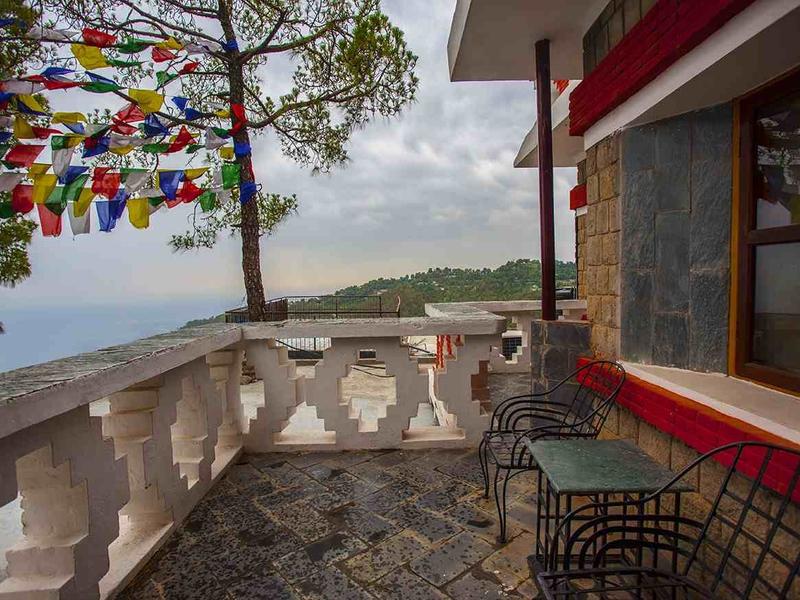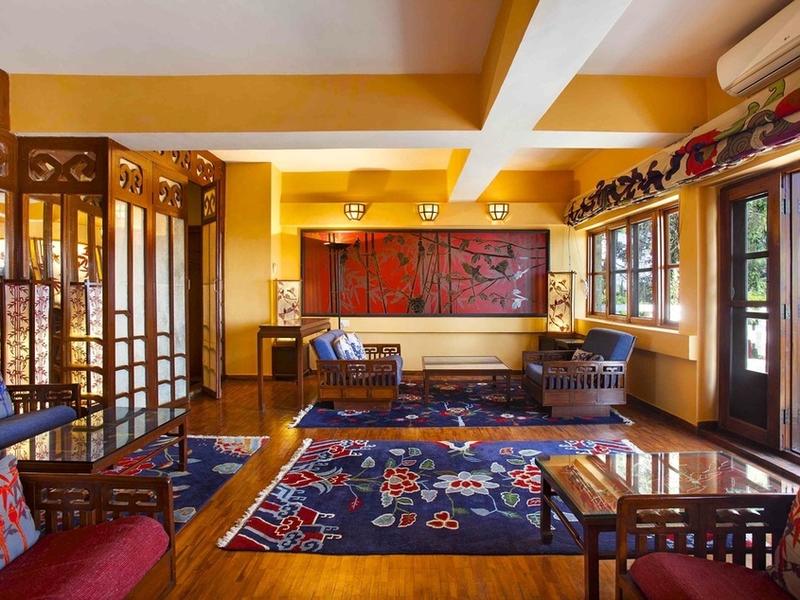 Community Connections
Profits from a stay at Chonor House go to the Norbulingka Institute. This charity has a wide remit but at its heart is the preservation of Tibetan artistic skills and methods. The funds they generate keep artists in stable income and focused on their craft and with additional help for childcare and access to health. A noble enterprise and one with very direct links to the Dalai Lama.
You may like this journey…
Looking for inspiration?