Canvas & Orchid Retreat
Cardamon Mountains
Visitors wishing to escape the more developed side of Cambodia's south coast will be delighted to pitch up at the incredible Canvas & Orchids Retreat. Even the somewhat intrepid journey is a pleasure - a 10-minute private boat transfer, passing small riverside villages and mangrove forests.
Each of the resort's luxury tented villas offers a spacious, light retreat with a jungle expedition vibe. Fitted with most of the 'mod cons' you'd expect from a deluxe hotel room (trouser press not included!), this beautiful lodge offers breathtaking views of the Cardamom Mountains and surrounding mangroves. Choose either a floating villa connected by wooden walkway, or a land-based tent tucked amidst the trees.
Location
At the base of the Cardamom Mountains, with towering rainforest as its backdrop. Prepare yourself for a longer transfer - around 4 hours from Sihanoukville airport, and then the final leg by boat - but it's totally worth it.
A little more detail
Kayaking and fishing

Jungle hiking
From a client…
That extra third night just to kick back was the icing on the cake!
Image gallery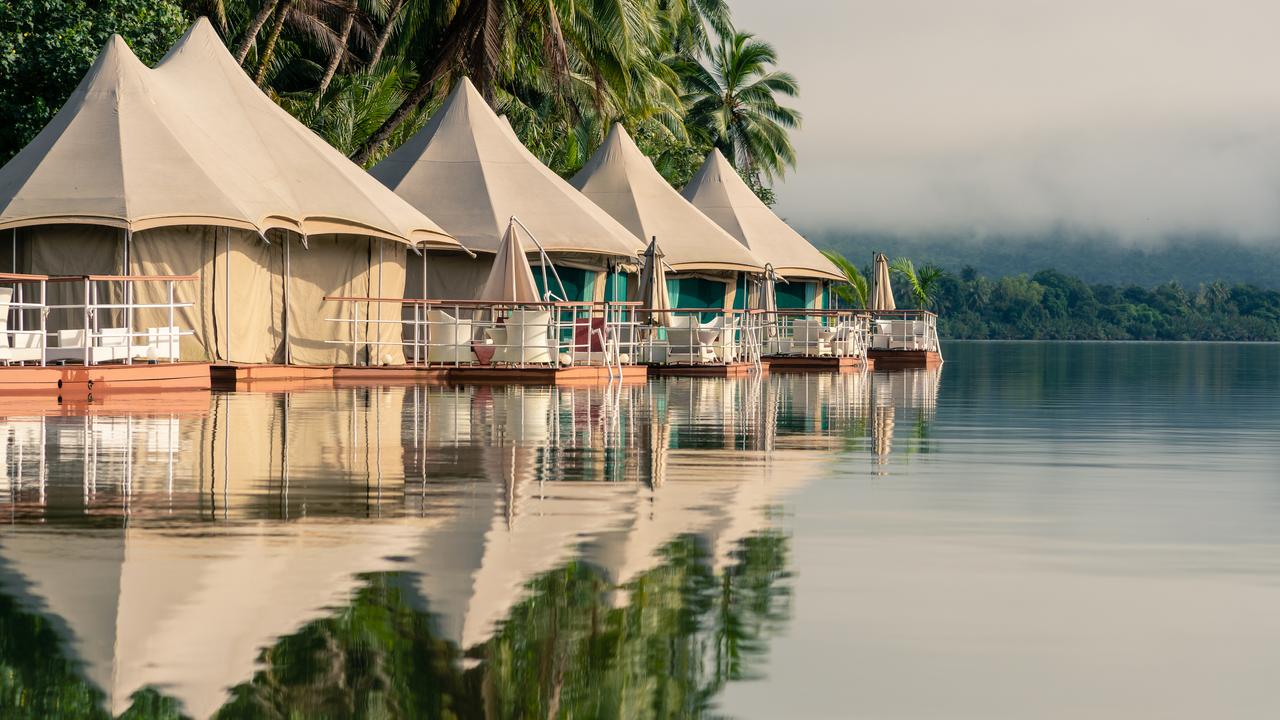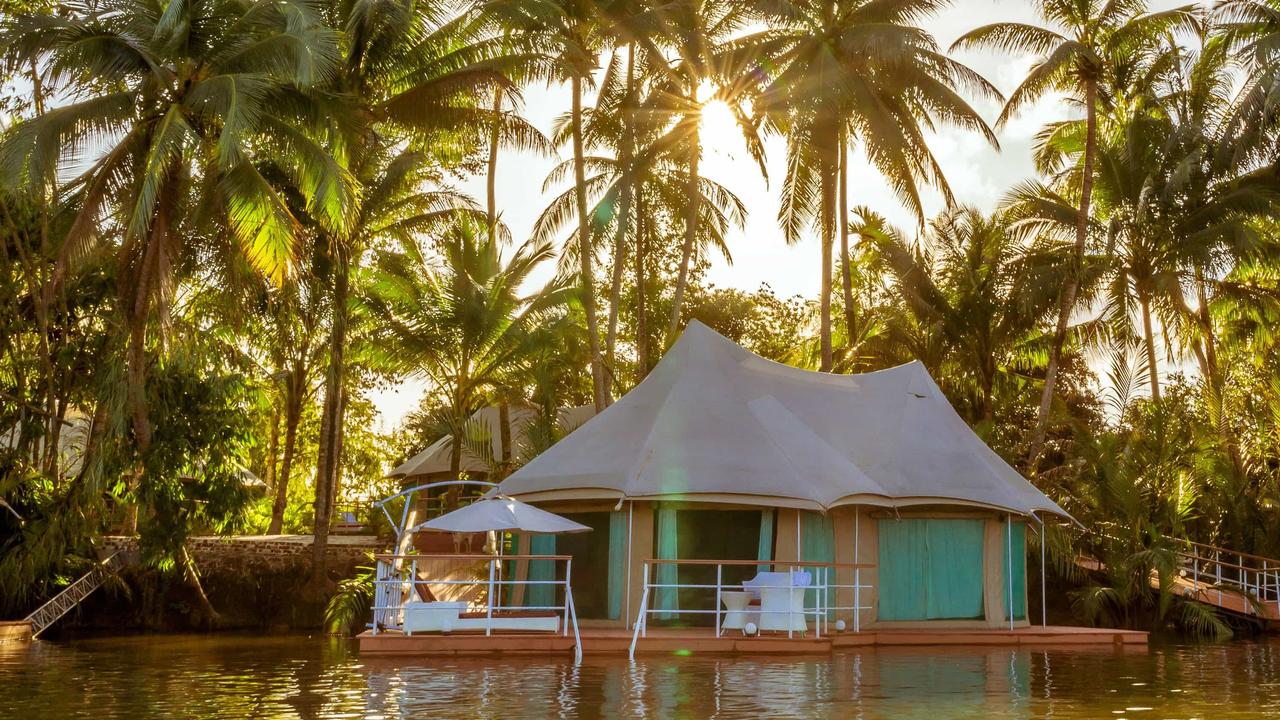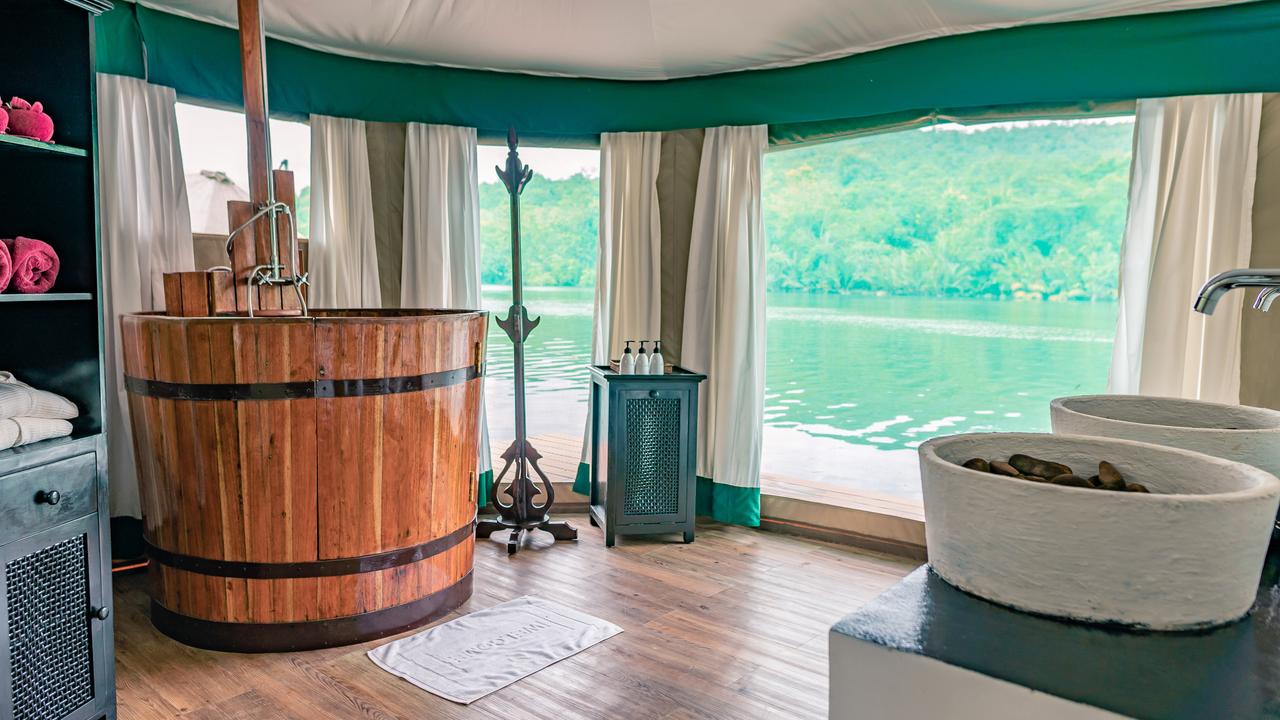 Barrel shower overlooking the river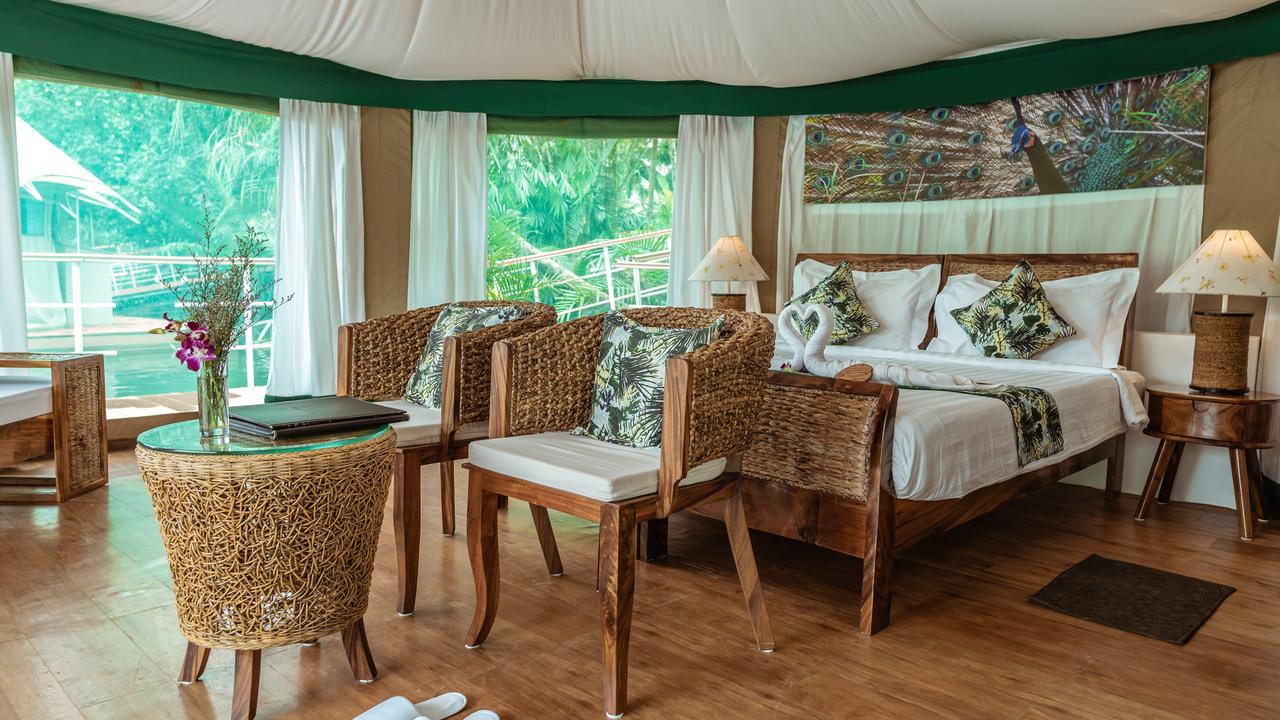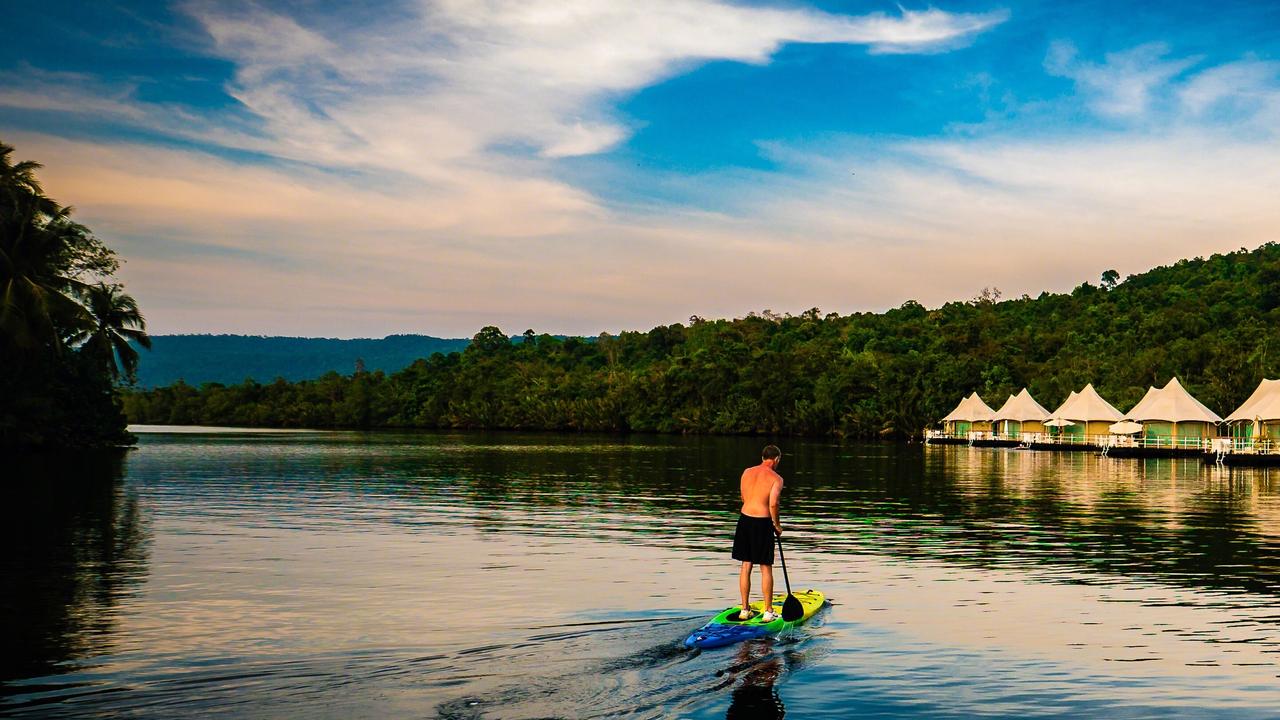 Paddle board on the river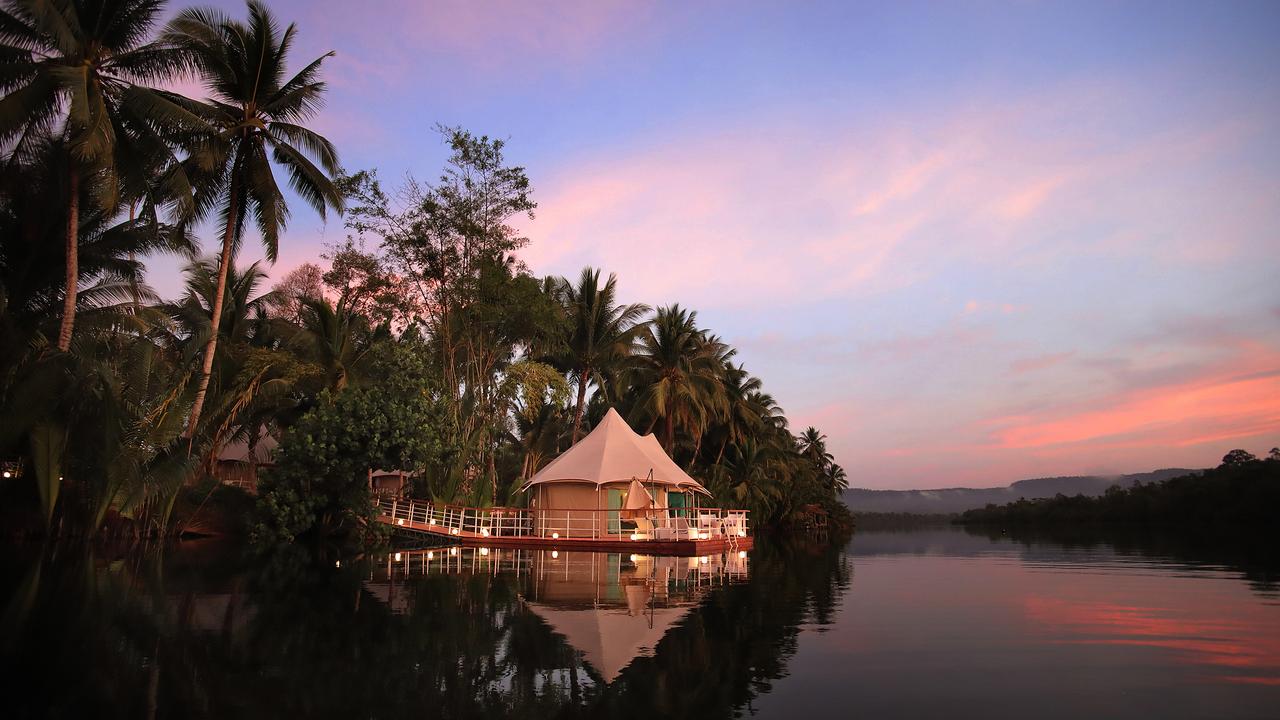 Enjoy a relaxing sunset from your tent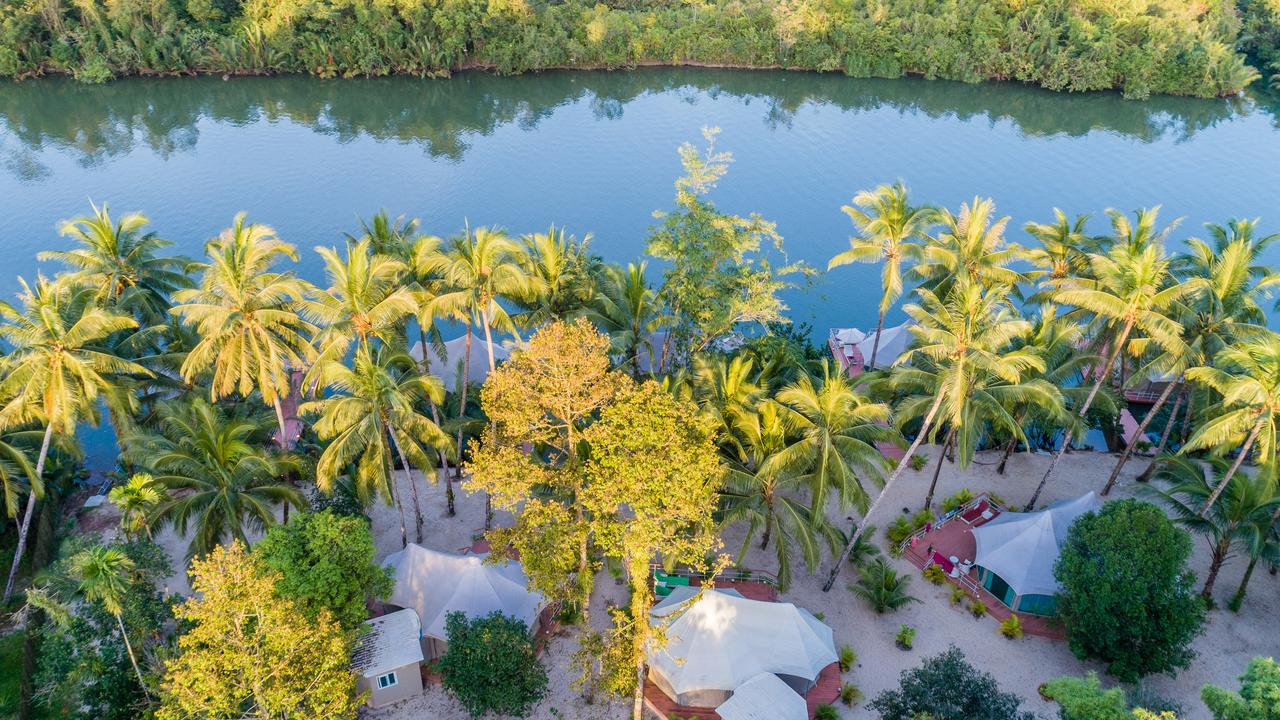 4 Rivers Floating Lodge from above with palm trees
Why we love it
Discover what to expect from staying at Canvas & Orchid Retreat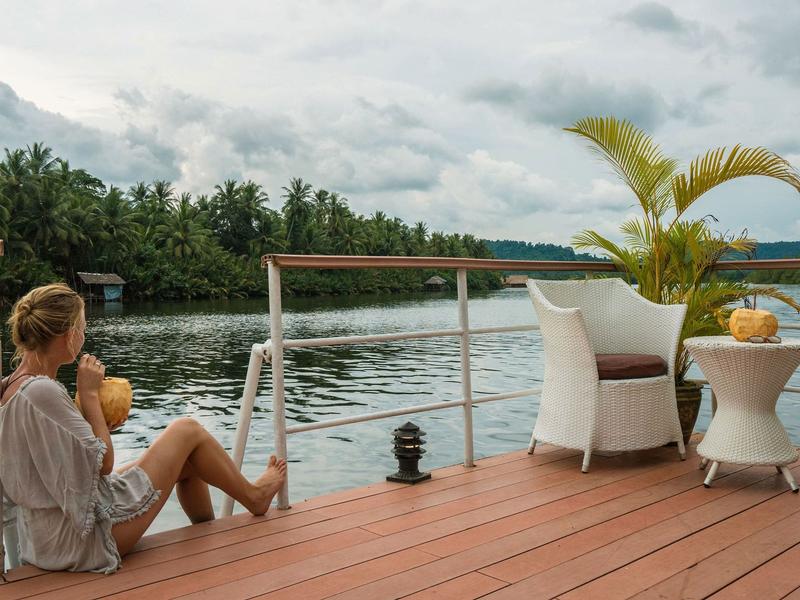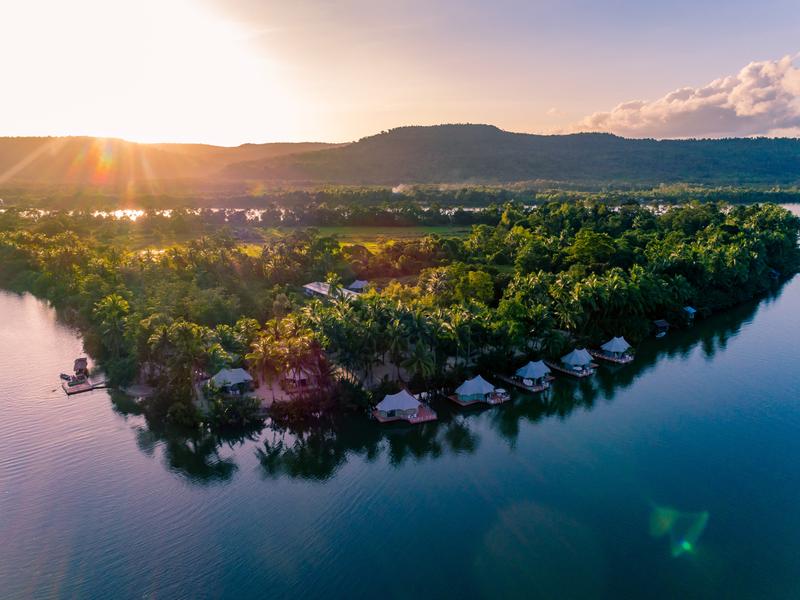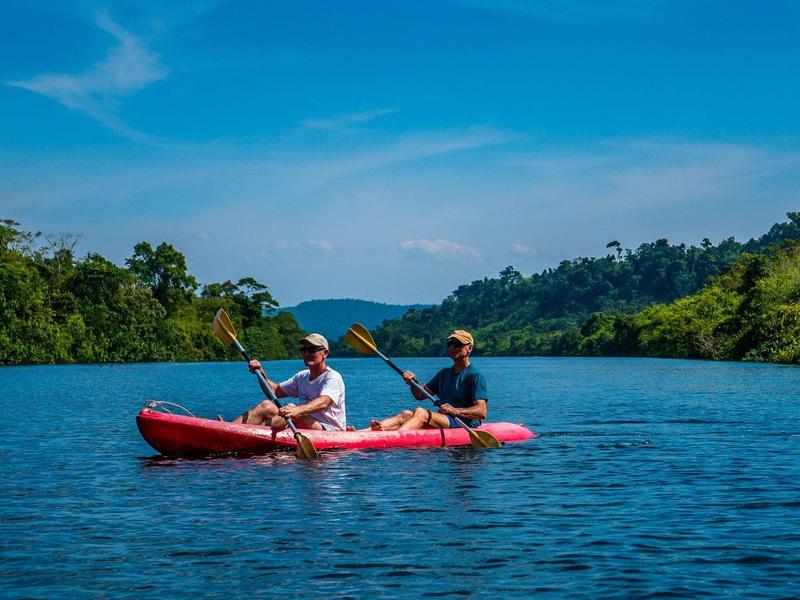 Environmental & Cultural Preservation
The management team and 'on board' staff have a strong commitment to environmental and cultural preservation, with much of the lodge being crafted from eco-friendly materials and many of the staff employed from nearby Tatai and Koh Kong. In all operations, everything is carefully thought out to reduce their carbon footprint.
You may like this journey…
Looking for inspiration?