Kinabatangan Riverside Lodge
Sukau, Kinabatangan
This simple lodge doesn't have the bells and whistles of a top-end luxury retreat, but it does have something rarer: an instant connection to one of the planet's wildest and most diverse landscapes. Perched on a curve on the Kinabatangan river, this modest lodge sits unobtrusively on the border between dense jungle and flowing water, with Sabah's extraordinary wildlife all around. It's an immediate and solid base from which to explore the river and hike local nature trails.
Wooden stilt cabins are connected by raised walkways, and furnished sparingly but comfortably. It's well worth paying the supplement for the handful of chalets with full air con, as temperatures this close to the river can get pretty sultry. The sheltered pool and riverside terrace provide additional respite and refreshment from the jungle climate, and are perfect spots to relax between river safaris. The whole experience feels basic but honest, and they make no apologies for the lodge's gentle, welcoming functionality. You're here for the jungle and the river, and this gateway leads you right there.
Location
On a river bend in Sukau, looking across the water towards the opposite bank and surrounded by the Kinabatangan wilderness, this resort is in a prime location for exploring the river and dense jungle.
From a client…
You'll probably meet the local wildlife before you even leave the lodge! We learned a lot being out on the trails, and the nature documentary showings were great for filling us in on the background science.
Image gallery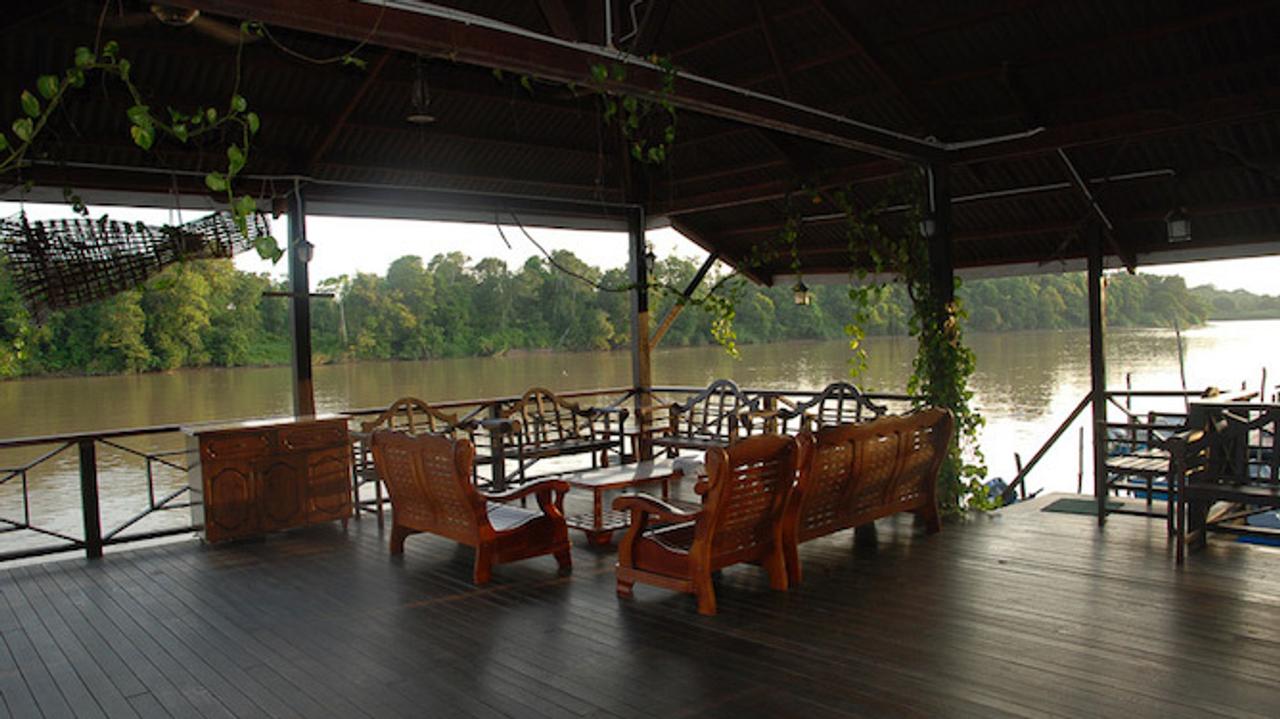 Seating at Kinabatangan Riverside Lodge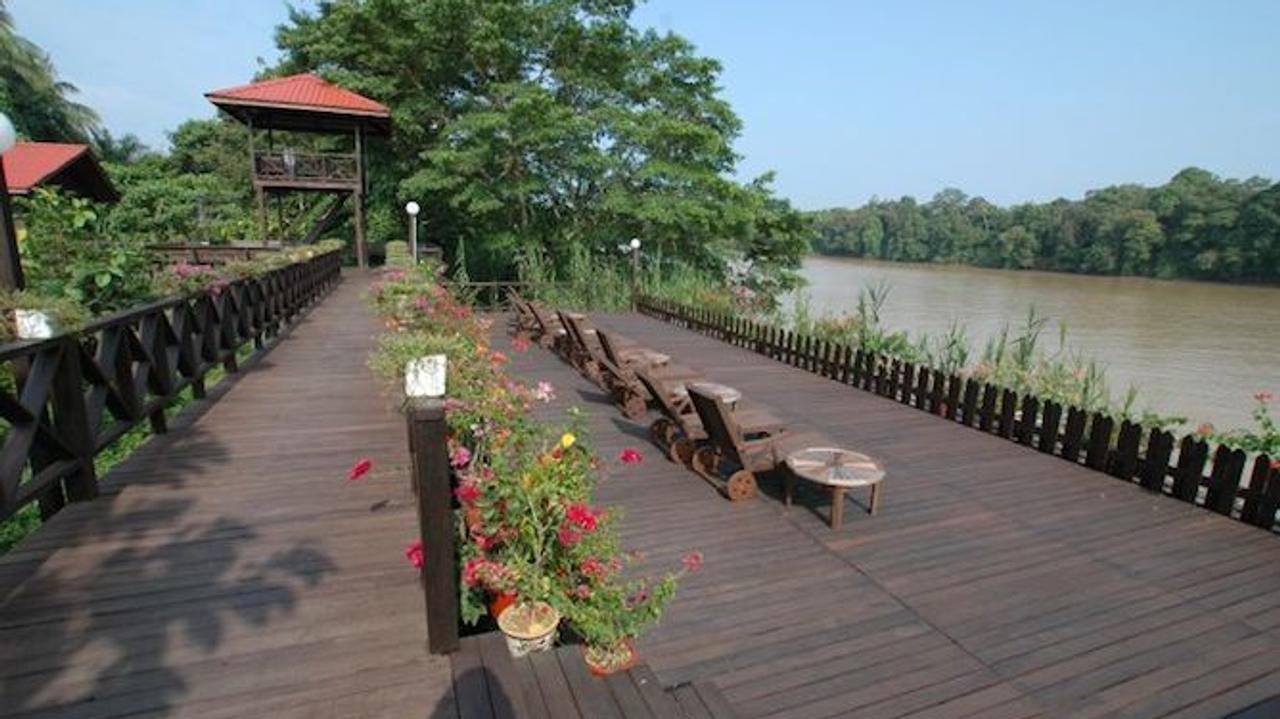 Terrace at Kinabatangan Riverside Lodge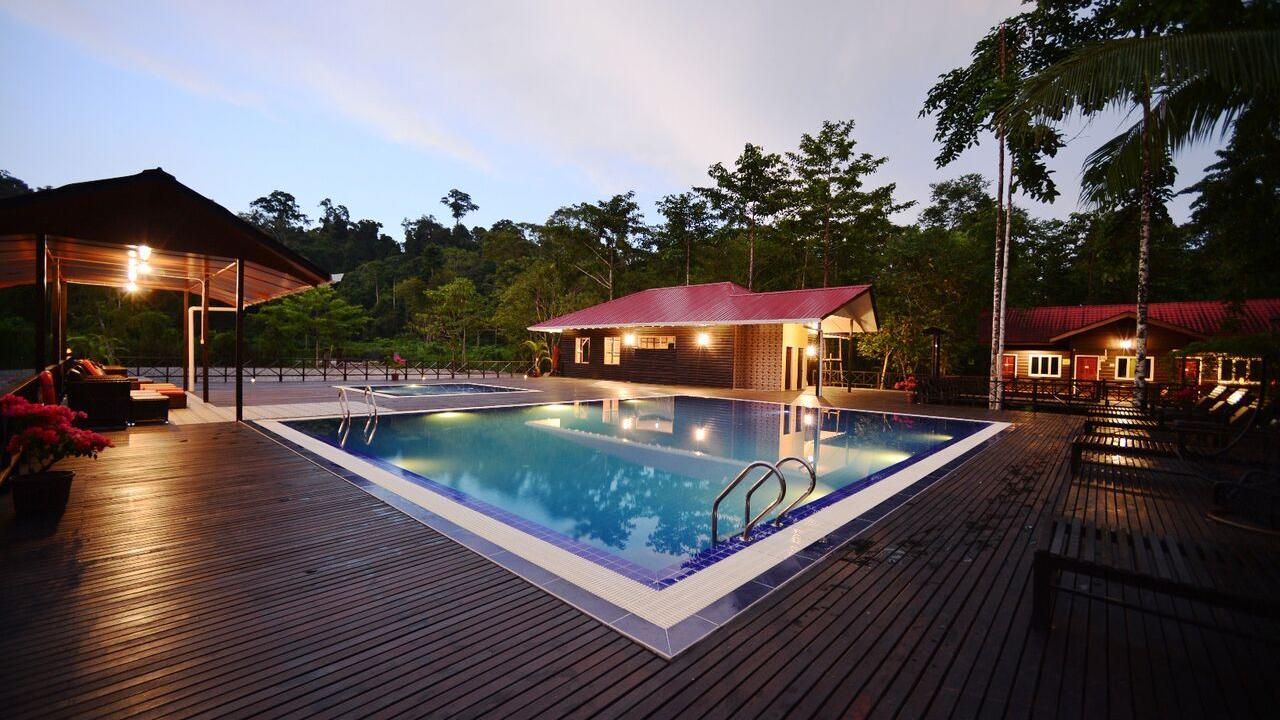 Swimming pool at Kinabatangan Riverside Lodge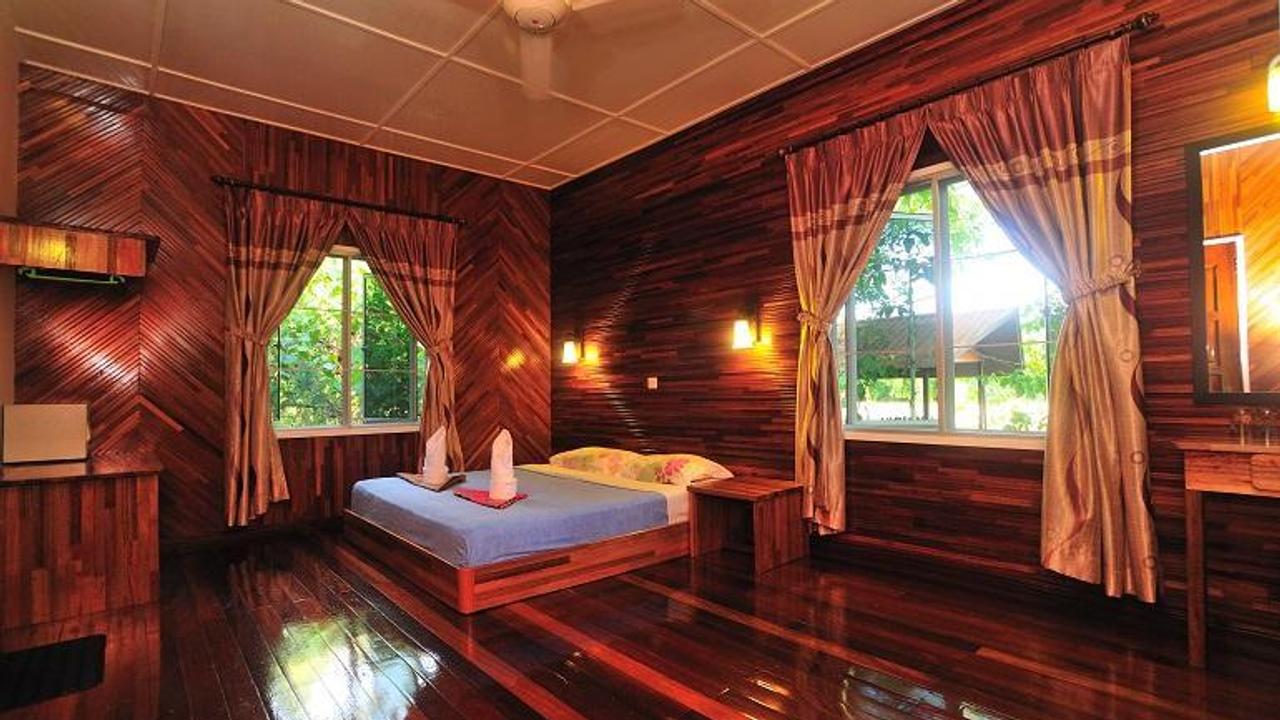 Double bedroom at Kinabatangan Riverside Lodge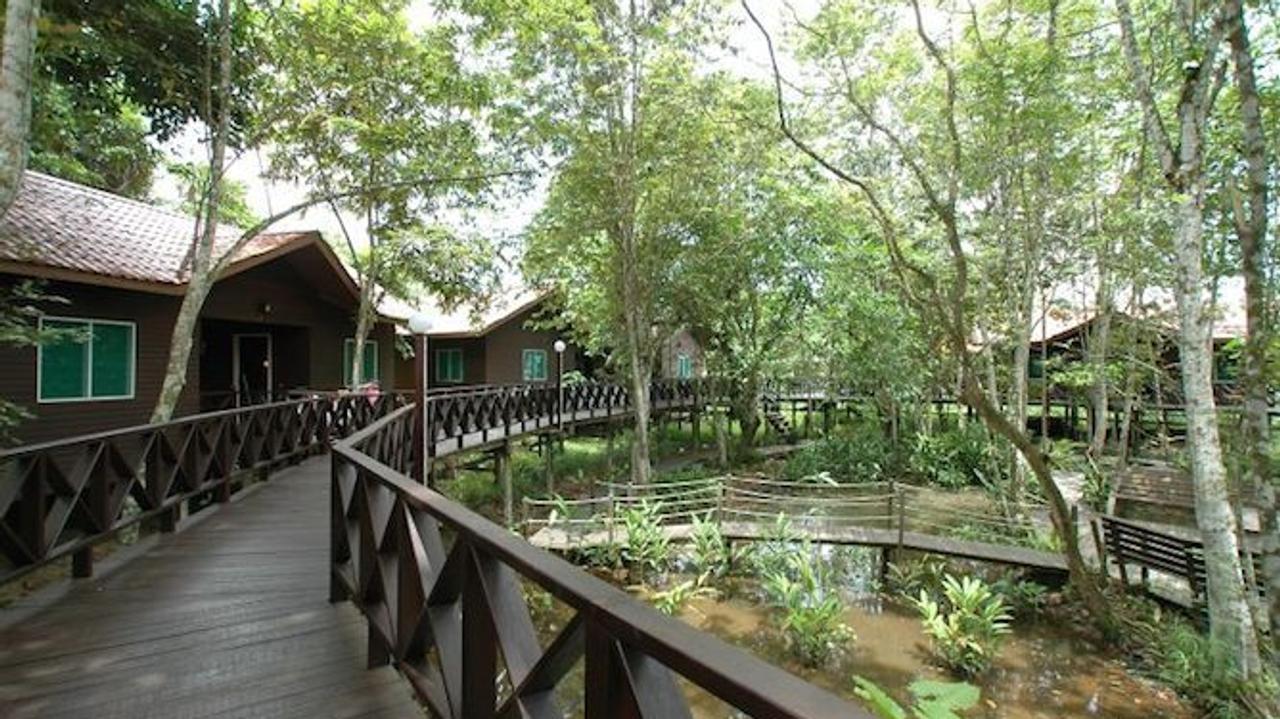 Treetop walkway at Kinabatangan Riverside Lodge
Why we love it
Discover what to expect from staying at Kinabatangan Riverside Lodge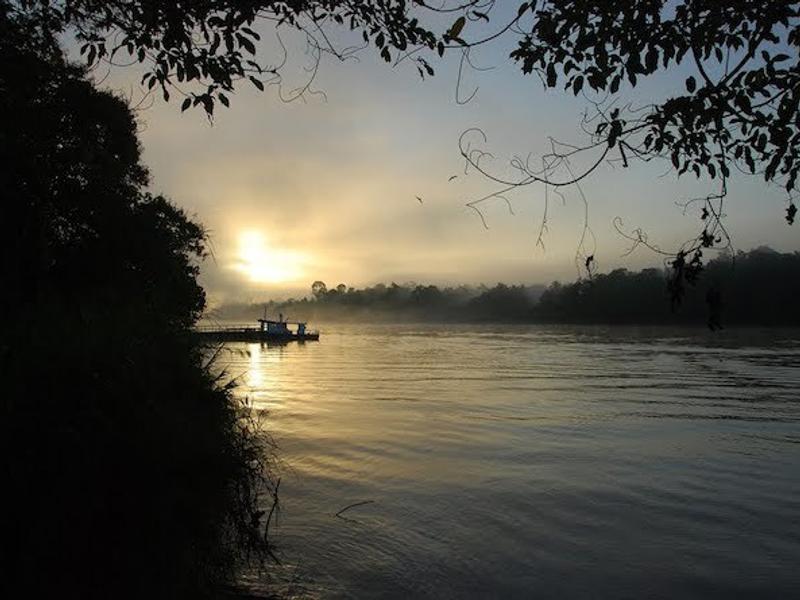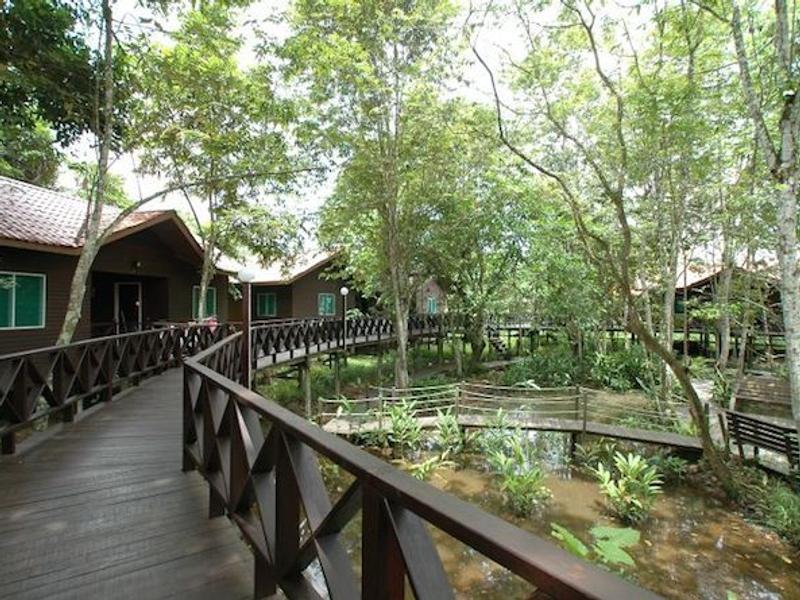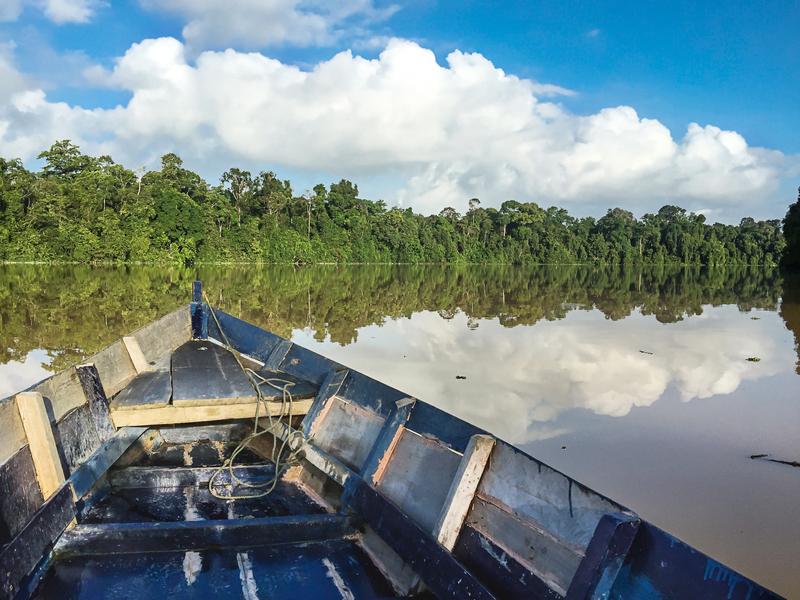 Sustainability & Social Responsibility
The lodge makes several crucial concessions to environmental sustainability and social responsibility. These include using environmentally friendly bathroom products, sponsoring the further education of local youngsters, filtering and recycling rainwater for onsite use, and ensuring that local produce is used wherever possible when cooking the delicious meals you can enjoy on the riverside terrace.
We think you may like this journey…
Looking for inspiration?