Tiger Tops Tharu Lodge
Chitwan National Park
In a serene spot on the outskirts of Chitwan National Park, Tiger Tops Tharu Lodge is one of Nepal's premier eco resorts. There's a strong focus on sustainability, a progressive approach to elephant care, and experienced staff on hand to ensure your stay is stress-free. Tharu Lodge is perfect for exploring the National Park and spotting some of the area's wildlife.
The accommodation is split between generously-sized bungalows and safari tents, all with a simple yet welcoming feel and a rustic look. The en-suites are surprisingly bright and modern, given their simple facilities, with just a few luxury touches here and there. Elephant motifs tie the interiors in with the resort's conservation work, while storm lamps bring a cosy, camping vibe after dark, softened by the flicker of candles in cosy corners.
Location
Situated in southern Nepal, on the western part of Chitwan National Park, Tiger Tops Tharu Lodge is around an hour and 15 minutes' drive from Bharatpur airport.
A little more detail
Outdoor pool & firepit

Sunset boat safari

Walking with elephants

Tennis & jungle hikes
From a client…
Seeing the resident elephants having a bath and playing in the mud was the highlight of my entire trip.
Image gallery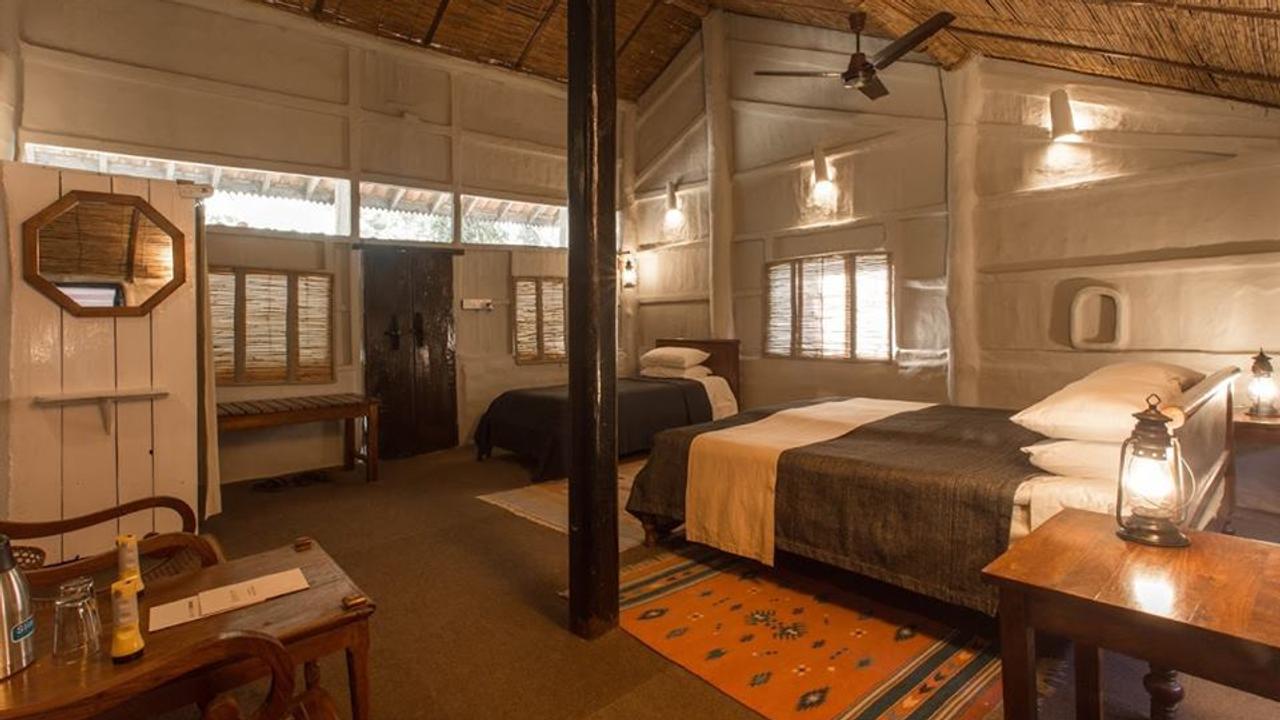 Room at Tiger Tops Tharu Lodge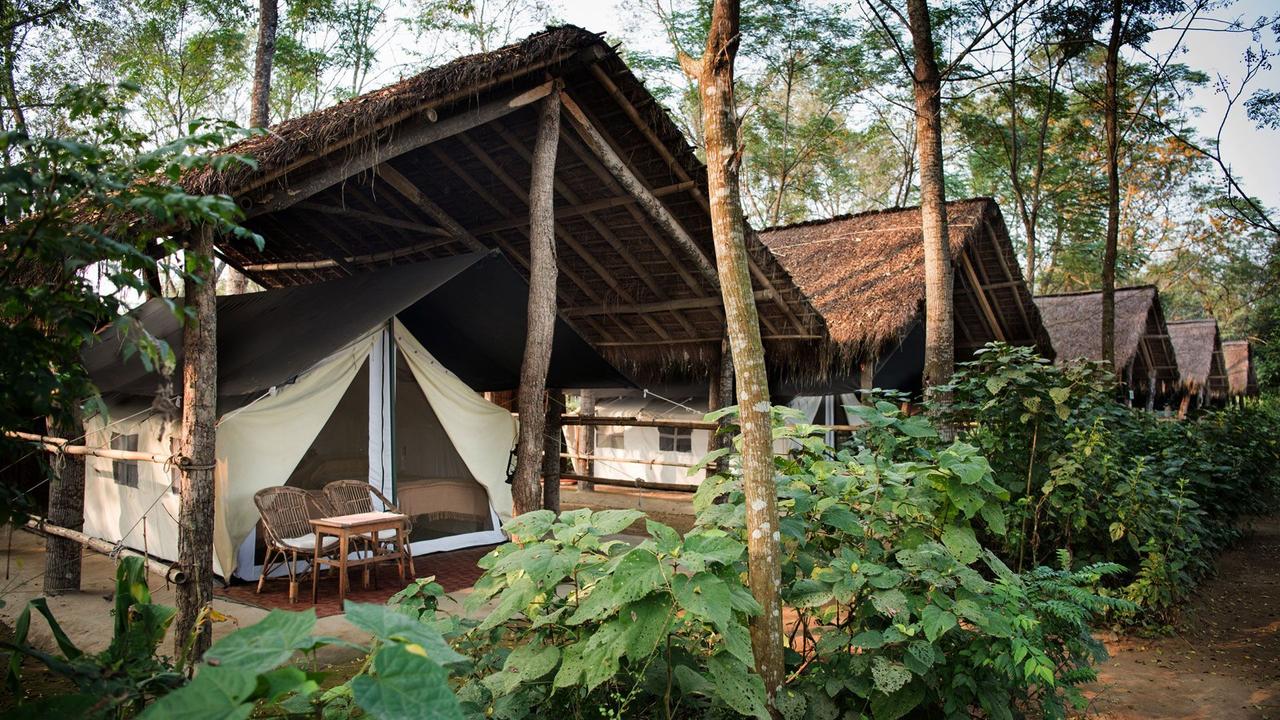 Camp from outside at Tiger Tops Tharu Lodge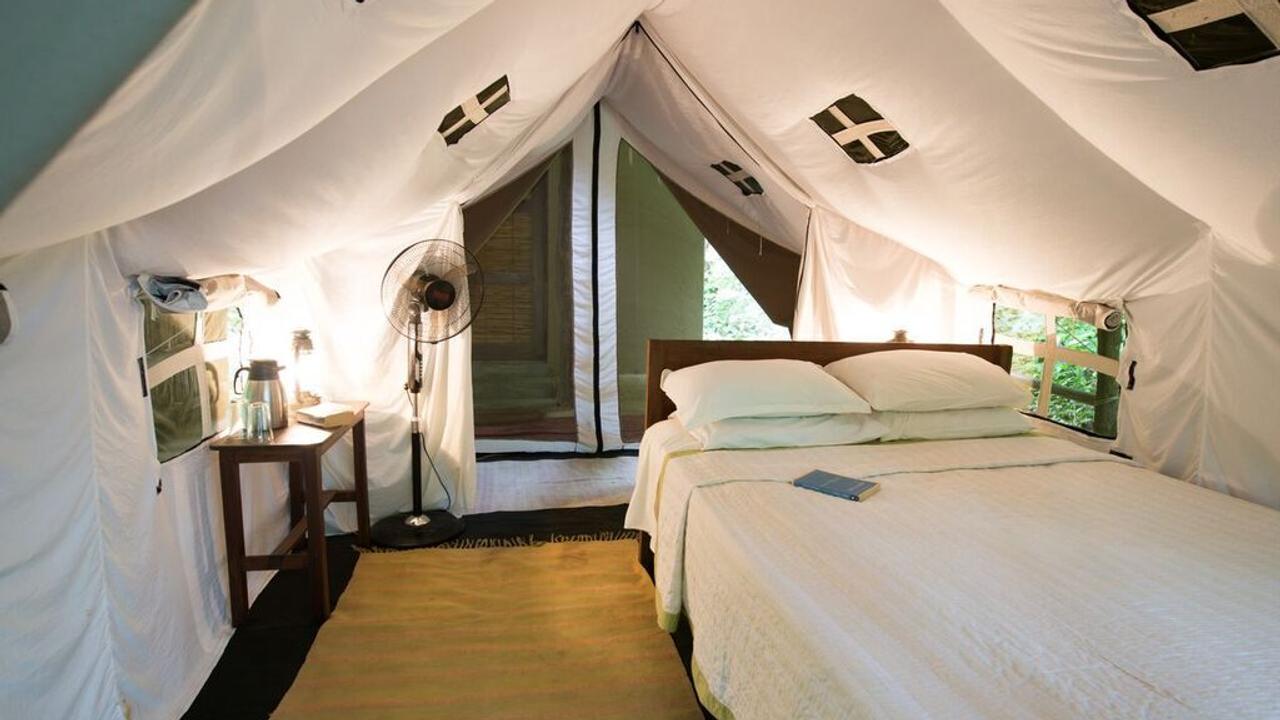 Tented bedroom at Tiger Tops Tharu Lodge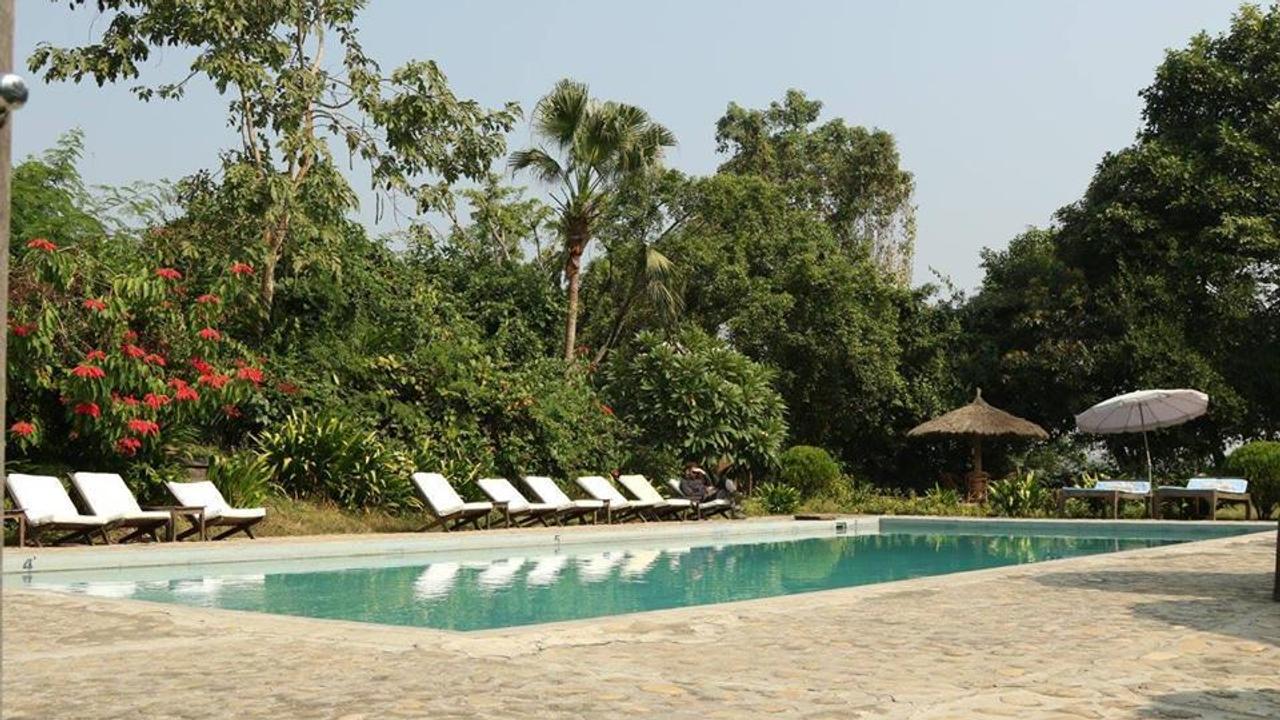 Swimming pool at Tiger Tops Tharu Lodge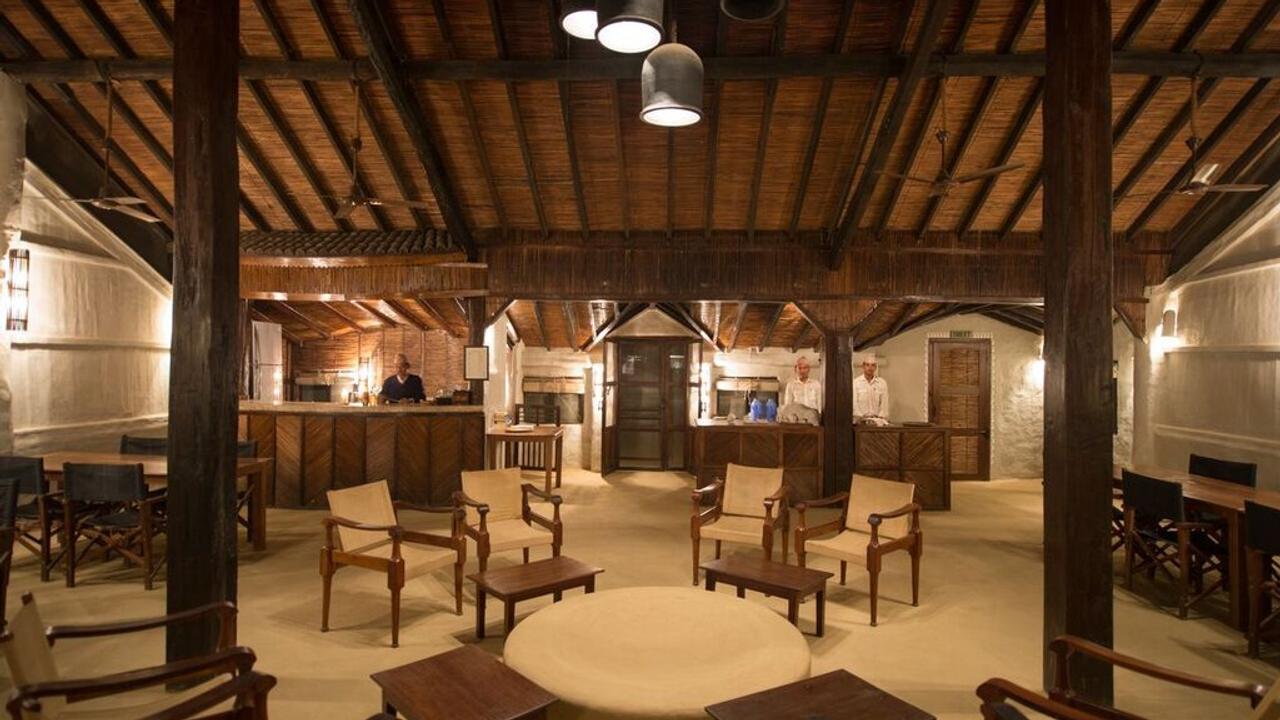 Restaurant at Tiger Tops Tharu Lodge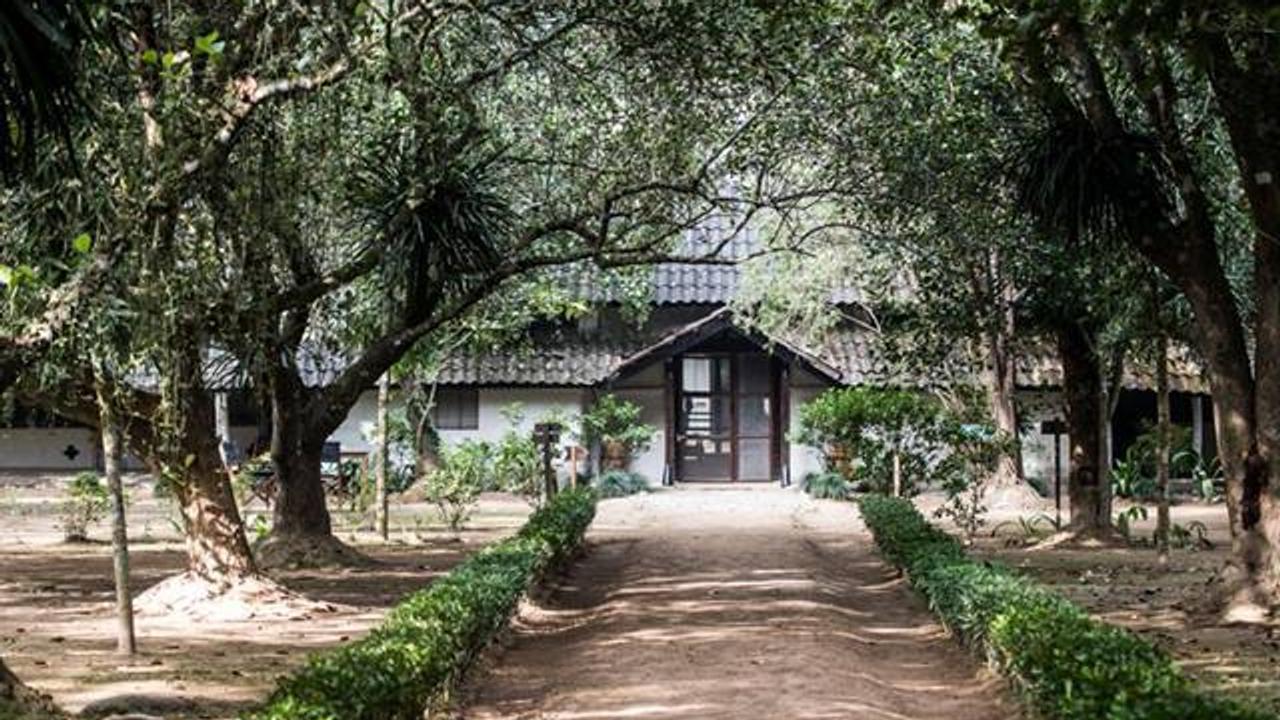 Path leading through Tiger Tops Tharu Lodge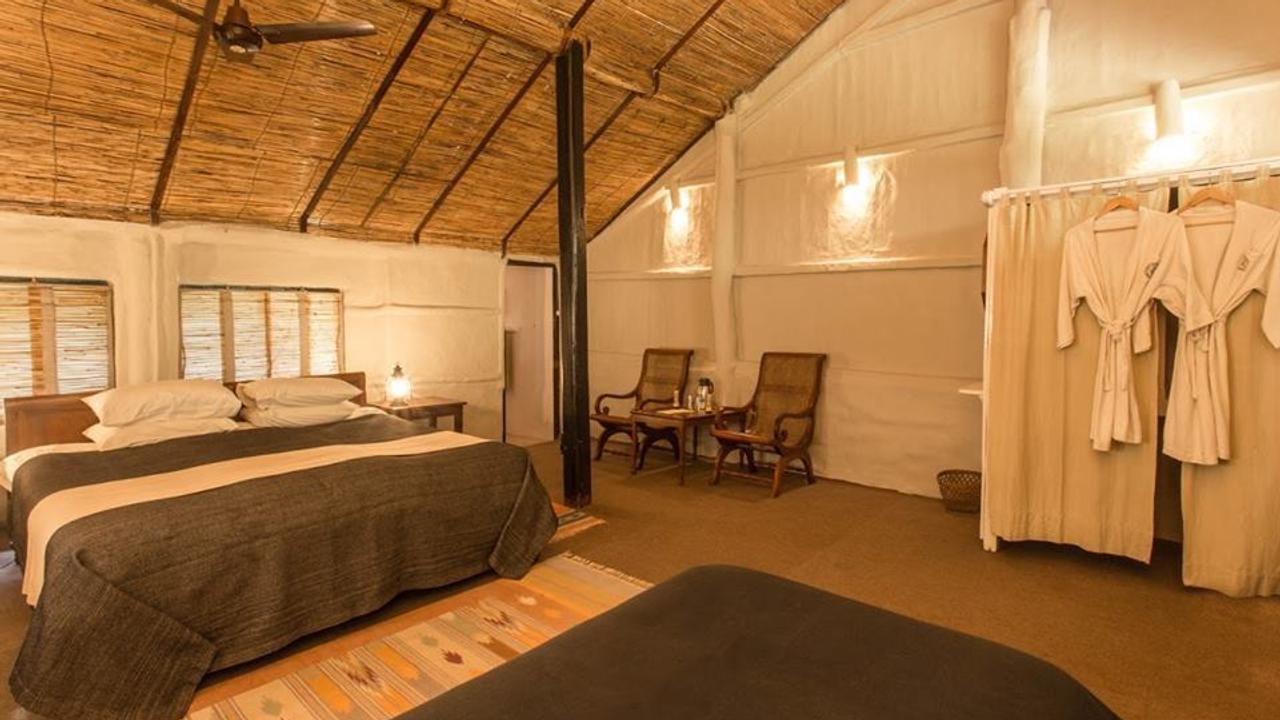 Double room at Tiger Tops Tharu Lodge
Why we love it
Discover what to expect from staying at Tiger Tops Tharu Lodge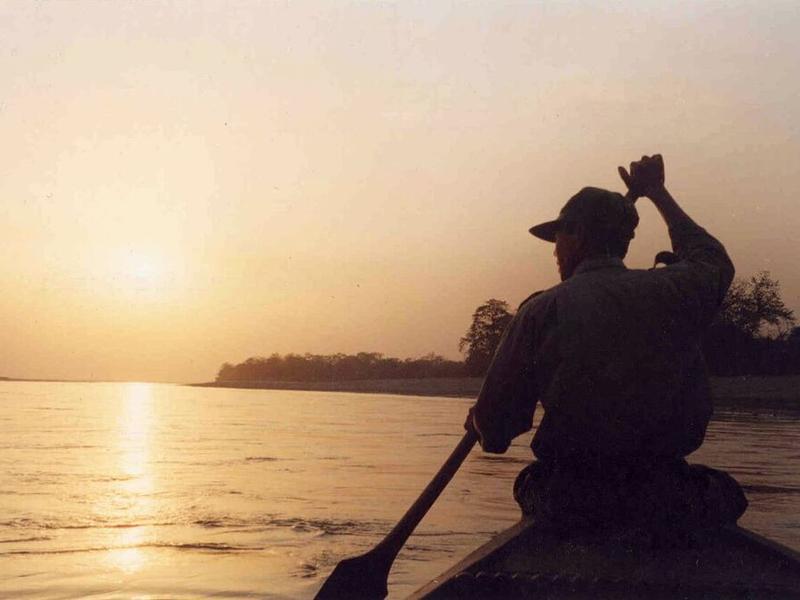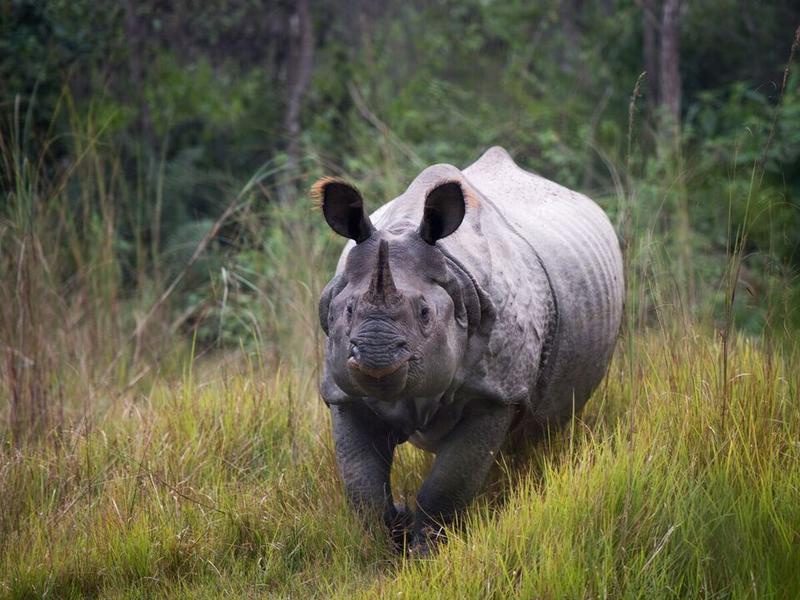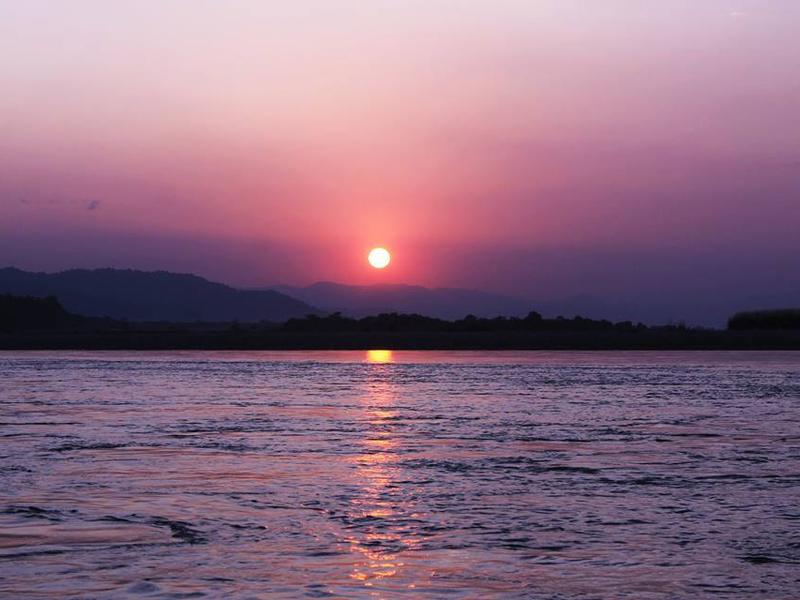 A Focus on Sustainability
As one of Nepal's best eco-resorts, their commitment to combining sustainability with a top-class guest experience is impressive. Not only are they proud to be Nepal's first company to offer responsible elephant experiences, they're also partnered with the ITNC charity on several initiatives supporting conservation projects. They remain fully dedicated to supporting and providing a better education to thousands of children in the surrounding communities too, by way of scholarships, uniforms and textbooks. Their commitment to sustainability and retaining a low environmental footprint is a high priority.
We think you may like this journey…
Looking for inspiration?