Ker & Downey Lodges
Throughout Nepal
Ker & Downey's Nepal lodges are pockets of welcoming sanctuary, surrounded by the pristine Himalayan landscape, where you can rest and refresh between trekking stints. Each lodge displays its own character and a rare sense of individuality. Their USP is the high level of comfort they bring to an experience where the accommodation is often much more basic. Ker & Downey's focus is firmly on connecting you to Nepal's distinctive culture, heritage and natural beauty, whilst taking you on an adventurous journey into the mountains.
Several common threads connect the lodges. Simple, unadorned guestrooms with cosy blankets keep out the chill, and wide windows frame views that need no embellishment. Long wooden dining tables allow guests to come together to share local dishes and chat, while sheltered fire pits on wide terraces are perfect for stargazing. Out on the trails, the pace is set to match each group's needs with between 1 and 5 hours of trekking per day, depending on your chosen route. Ker & Downey's lodges put the experience of trekking in Nepal - potentially the world's most legendary trekking destination - within realistic reach. It's every bit as extraordinary as you'd imagine.
Location
In various locations along trekking routes through Nepal, including Bandipur, Birethanti and Tomijong, each lodge makes the most of its stunning alpine surroundings.
A little more detail
Skillfully curated trekking routes

Fire pits

Sheltered gardens

Unbeatable Himalayan views
From a client…
A simple, comfortable lodge in an outstanding location that's ideal for taking a break from the trekking trail.
Why we love it
Discover what to expect from staying at Ker & Downey Lodges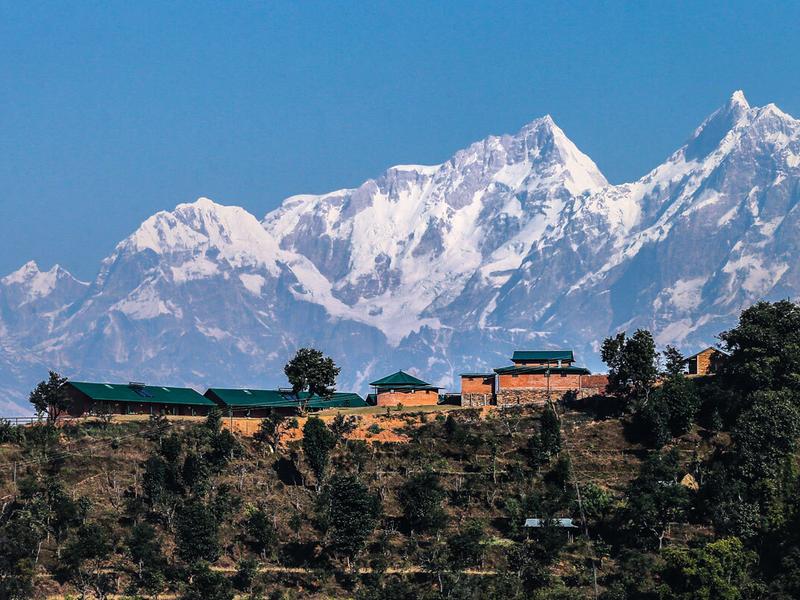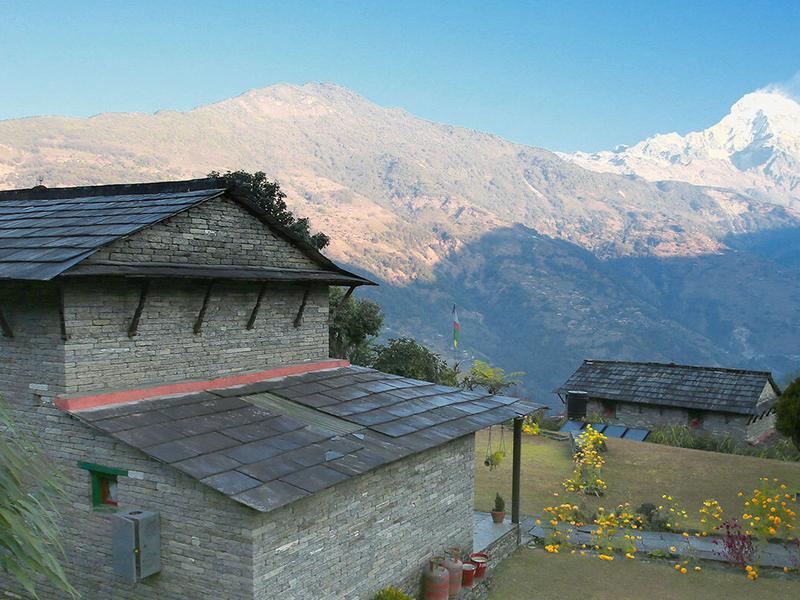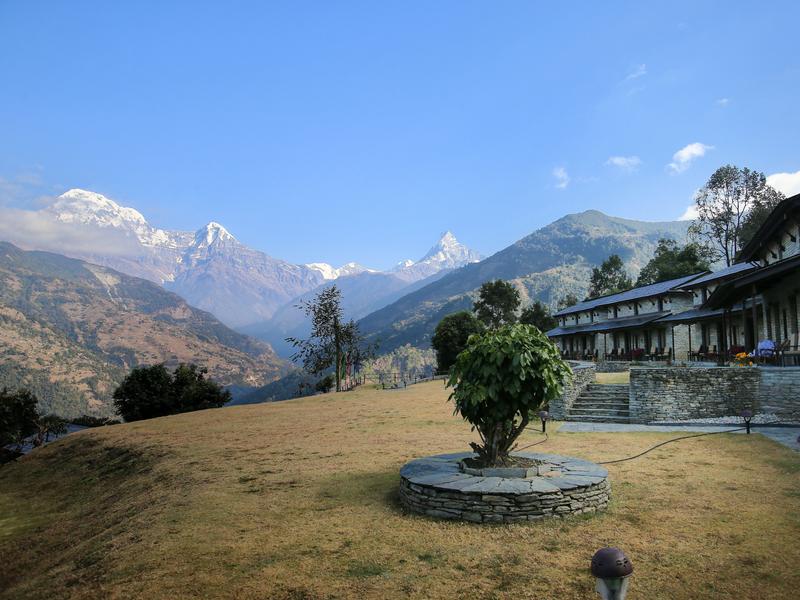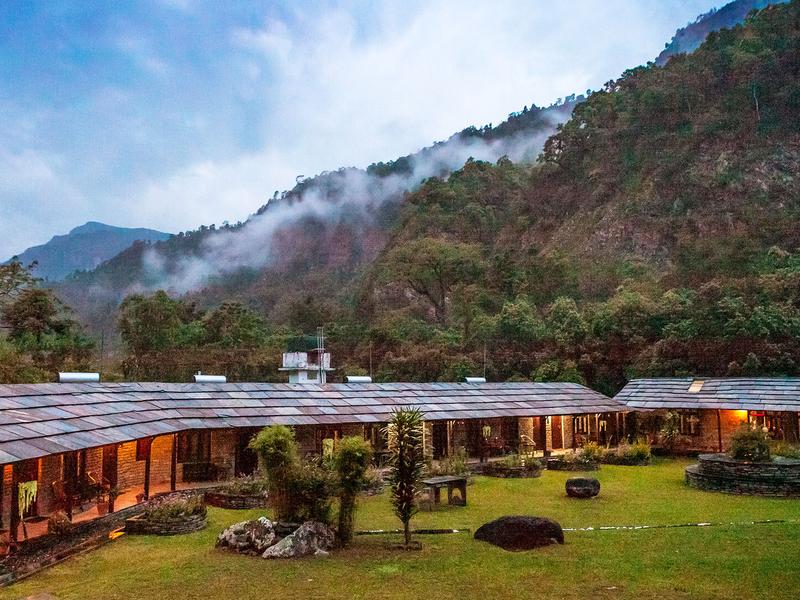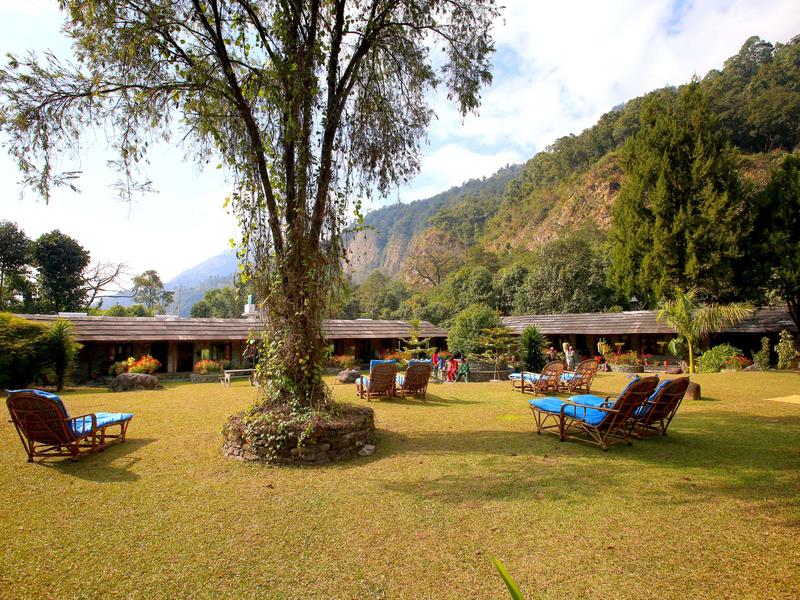 Focus on Sustainability
Ker & Downey have an eye on sustainability that reflects the exquisite landscape that surrounds their lodges. The showers at Three Mountain Lodge, for example, are heated with help from roof mounted solar panels, showcasing an eco-conscious, practical solution to a tricky issue raised by the lodge's remote position.
We think you may like this journey…
Looking for inspiration?