Song Xanh - Private Sampan
Mekong Delta
Our go-to private option on the Mekong, these traditional sampan boats work equally well for honeymooners and larger groups of up to six people. See the Mekong Delta your way, with just a few crew, including your guide and personal chef.
Each 1, 2 or 3 cabin boat is fan-cooled, and has a daytime living room where you can sit and enjoy the views of life on the river. Access the delta's many narrow waterways, floating markets and temples on an immersive 2- or 3-day cruise.
Leisure: lounge, private chef, sightseeing
Rooms: 1, 2 or 3 cabins
Image gallery
A private Sampan cruising the Mekong Delta
Sit up front as you slowly explore the intricate waterways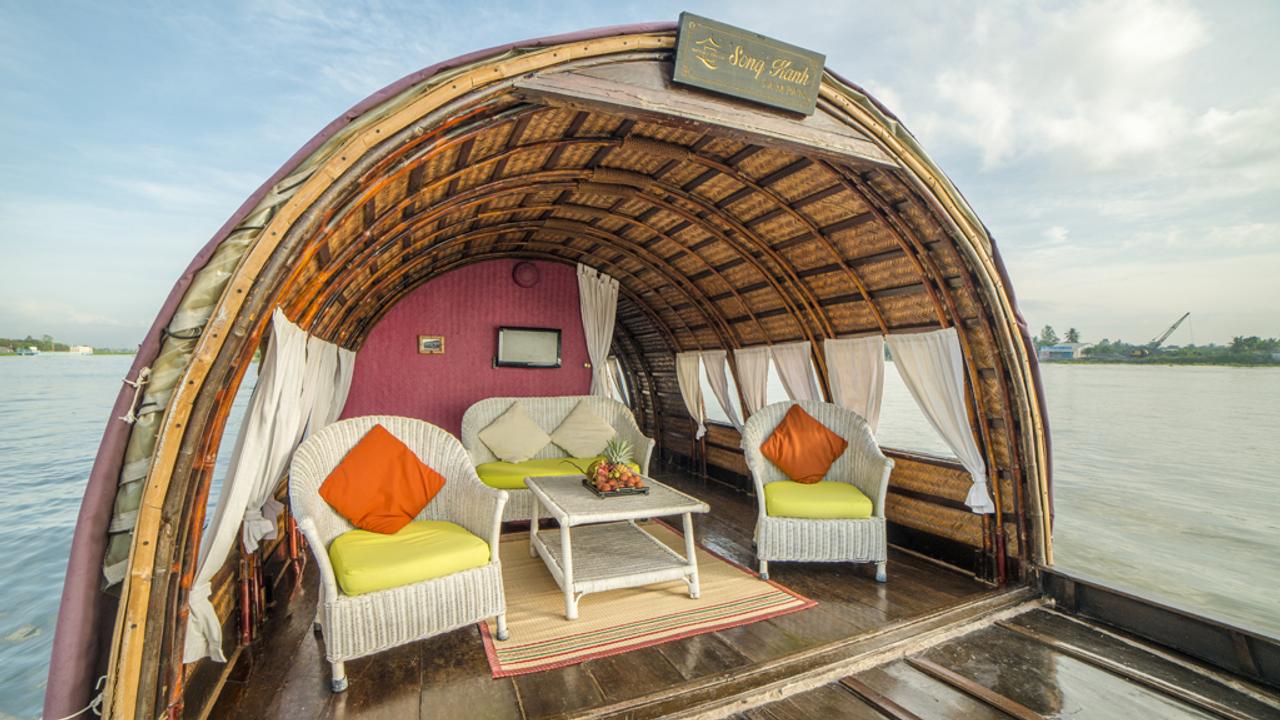 Relax and watch the world go by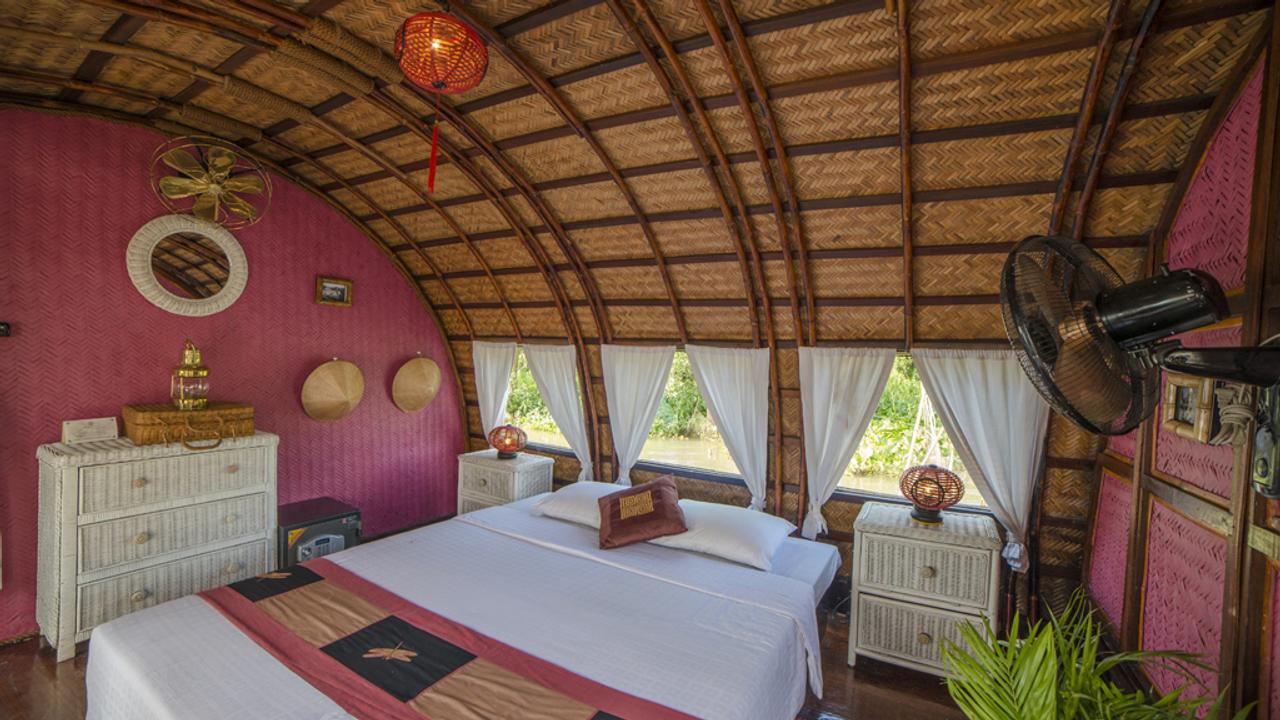 You may be interested in…
Looking for inspiration?