Gal Oya Lodge
Gal Oya National Park
A remote property perched on the edge of Gal Oya National Park, this lodge has a glowing reputation that motivates people to return time and again. Set in a truly isolated part of the island, you are surrounded on all sides by lush countryside. The balance of comfort and connection to nature is phenomenal.
There's a scattering of individual, lodge-style rooms around the 20-acre forest grounds, each purposefully designed to give guests a taste of the exhilaration of being in the jungle. The spacious, bright bungalows have high thatched roofs which increase the sense of light. They are locally designed and built, supporting the community and providing the perfect place to rest. The outdoor bathrooms are both totally private and tangibly connected to your surroundings, and the whole impression is luxurious and cooling. Imagine yourself reclining in an armchair in the open-plan main lodge, looking out over the pool, with the majestic Monkey Mountain in the distance...
Location
Out east, in the middle of untamed wilderness within reach of some of Sri Lanka's most fascinating wildlife, the Gal Oya is well worth making a detour for.
A little more detail
No Wi-Fi or phone signal

Boat safaris and jungle forays

Wildlife research station on site

Camera traps to track leopards
From a client…
Gal Oya Lodge was just fantastic and the food was amazing. Damien, our guide, was so accommodating and made a very humorous companion on the safaris too!
Image gallery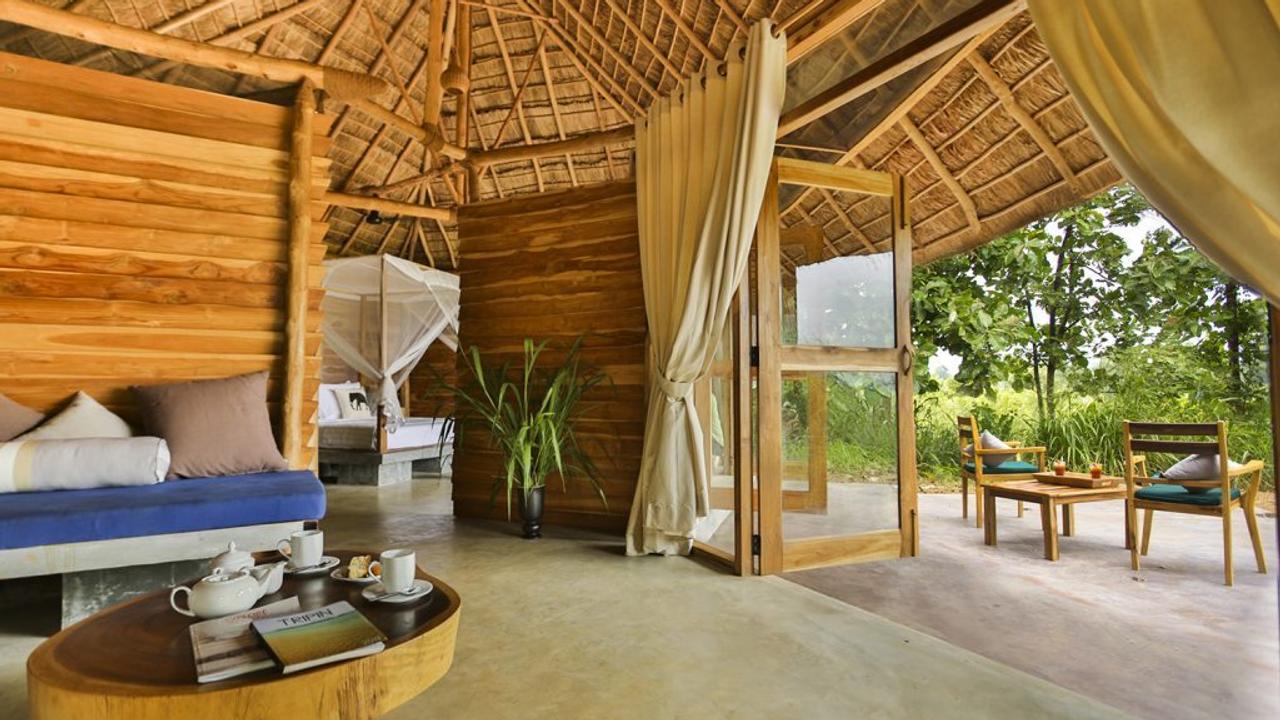 Thatched bungalow at Gal Oya Lodge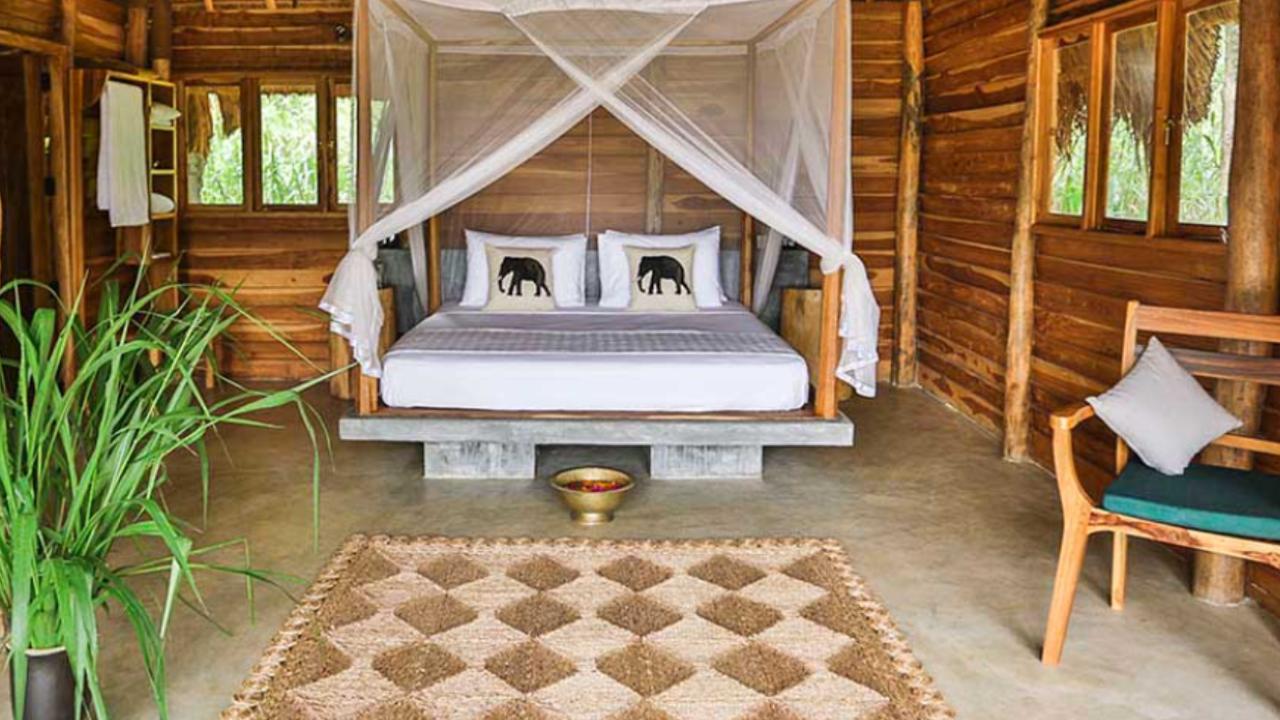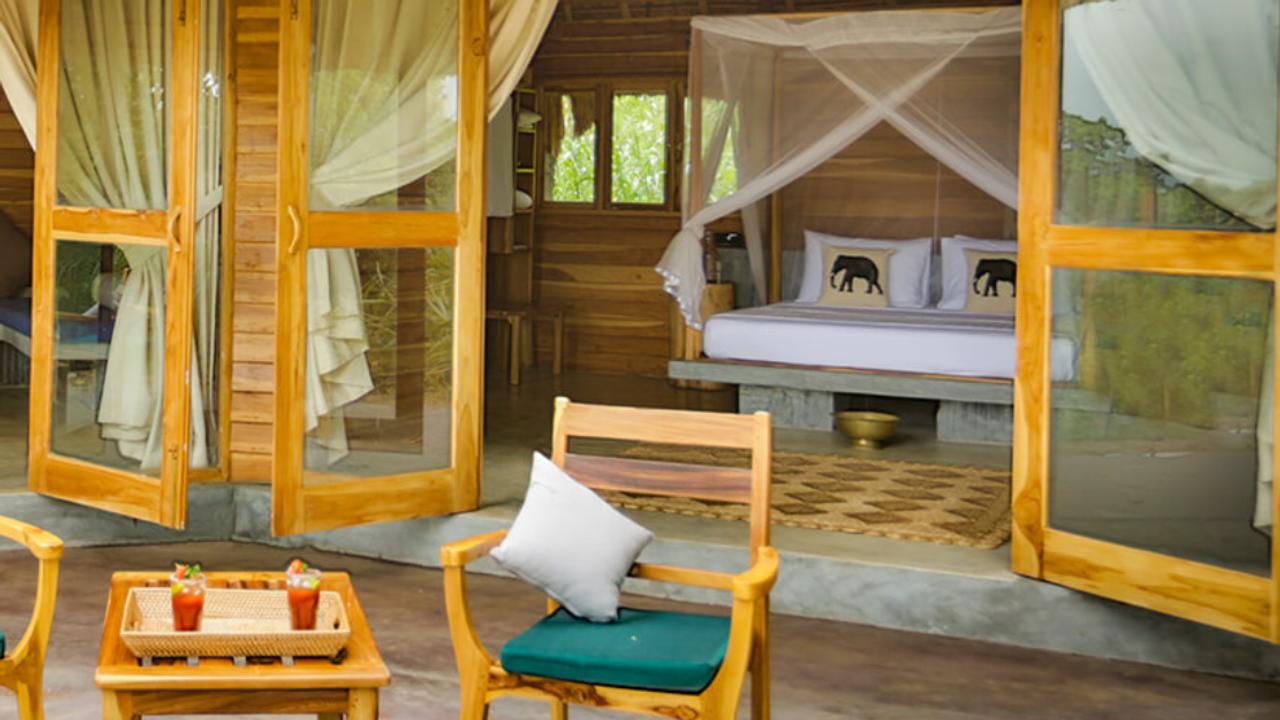 Bedroom with terrace at Gal Oya Lodge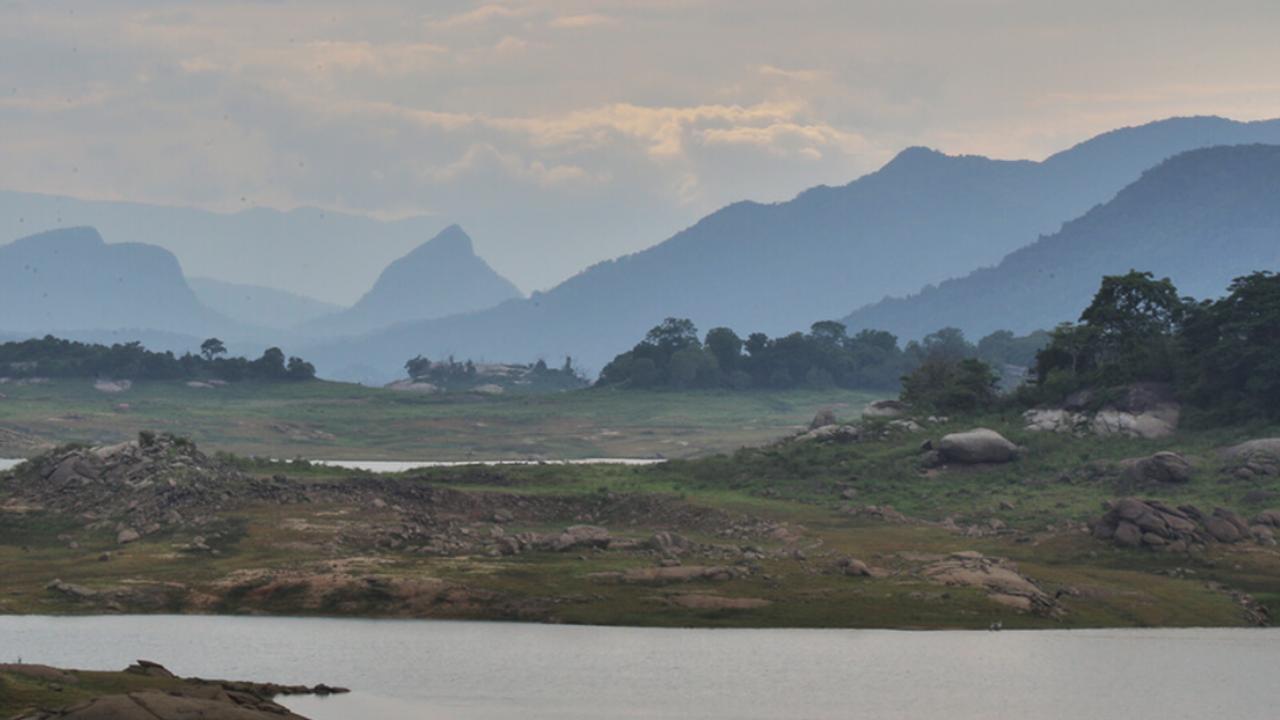 Mountain views from Gal Oya Lodge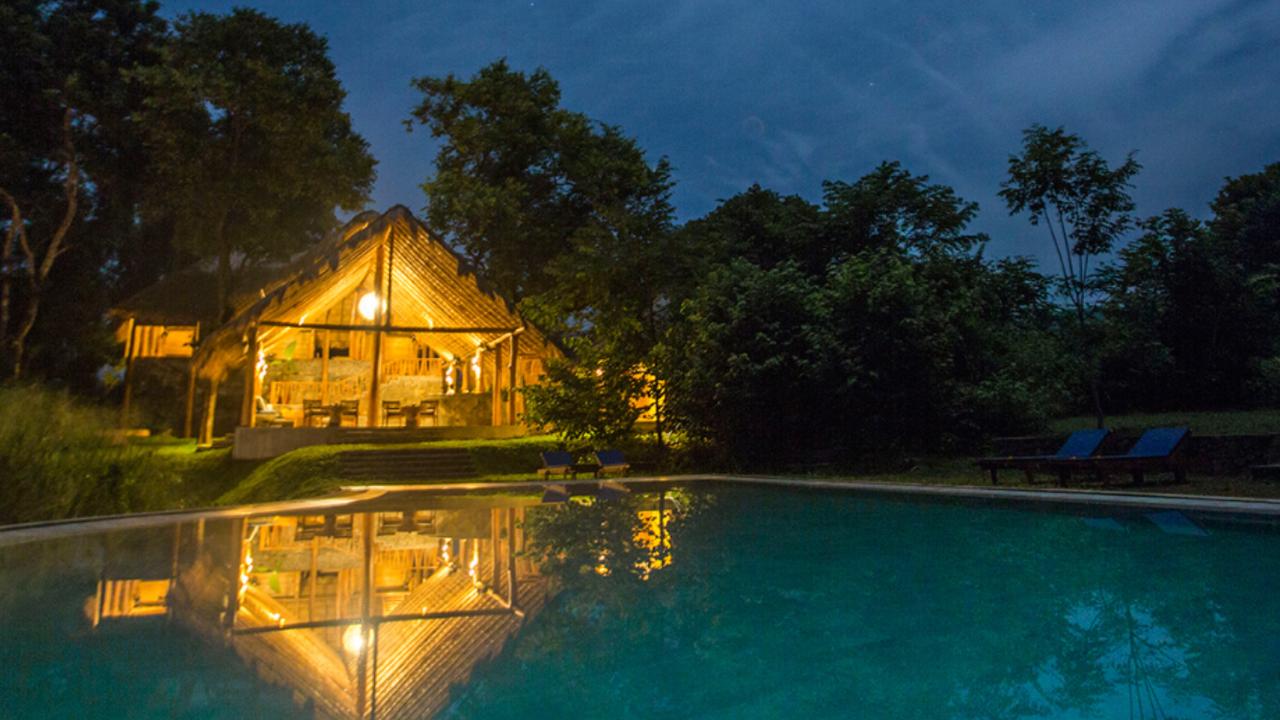 Swimming pool at Gal Oya Lodge
Why we love it
Discover what to expect from staying at Gal Oya Lodge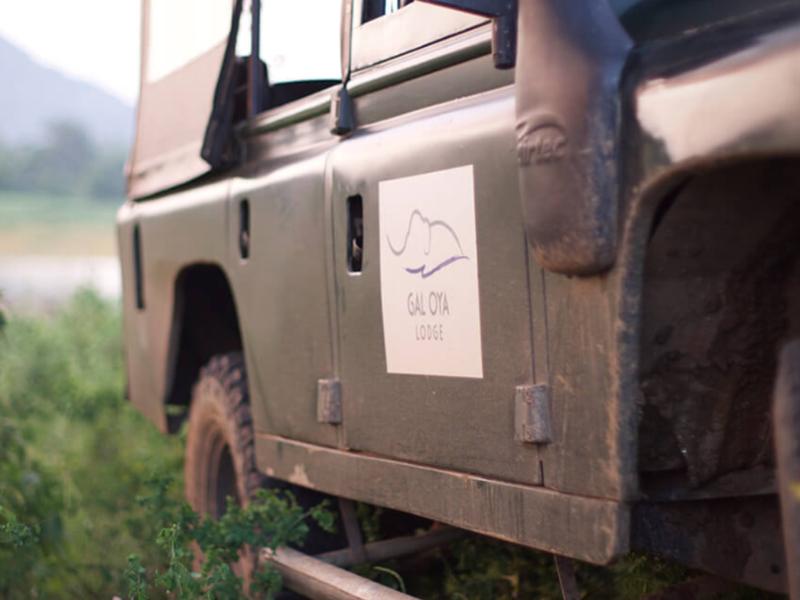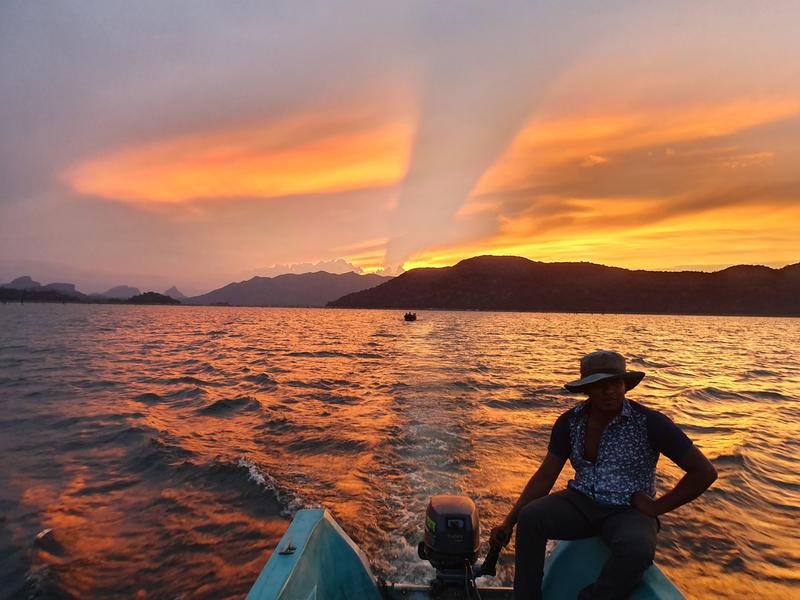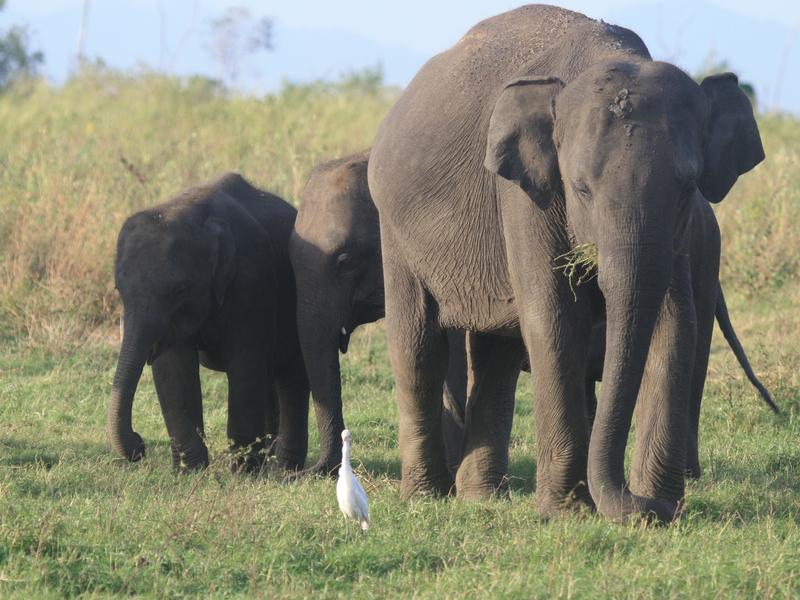 Sustainable Focus
Due to its location, the lodge must be sustainable to operate, but this particular business is run by genuine naturalists. This is evident in all that you see, from the solar power, recycling and kitchen garden to the local staff and every building completed by local craftsmen. The fascinating research station is extremely significant, and visiting researchers use it as a base to gain a better understanding of the conservation situation in Gal Oya.
We think you may like this journey…
Looking for inspiration?