Chena Huts
Near Yala National Park
This exciting property is unsurpassed in the region for gracefully combining remote beaches with jungle wilderness. Close to one of the gates of Yala National Park, it receives its fair share of wild visitors, from monkeys to the occasional elephant that crosses into the buffer zone. It feels as if almost anything can happen here.
Chena Huts have broken new ground in their pursuit of a contemporary, luxury safari-side experience. Each hut is a capsule of opulence that blends beautifully into its surroundings. They all have private plunge pools, and there's an expansive main pool too, if you prefer. It's a little surreal when you learn how well wired-up the rooms are, given you're in such a wild location. Connect to the sound system and watch the sun go down over the Indian Ocean. There really is nowhere quite like it. It's a premium property, with an accompanying higher price tag, but one that will live on for a long time in your travel memories.
Location
On a rugged stretch of undulating beach peppered with low trees, not far from a gate into Yala National Park, this resort combines the region's raw landscape and exhilarating wildlife.
A little more detail
Children over 5 welcome

All inclusive

Daily safaris included

Spa treatment rooms
From a client…
Chena Huts was fantastic. The room was like a spaceship landed in the wilderness. The staff were so friendly and the food was something to look forward to.
Image gallery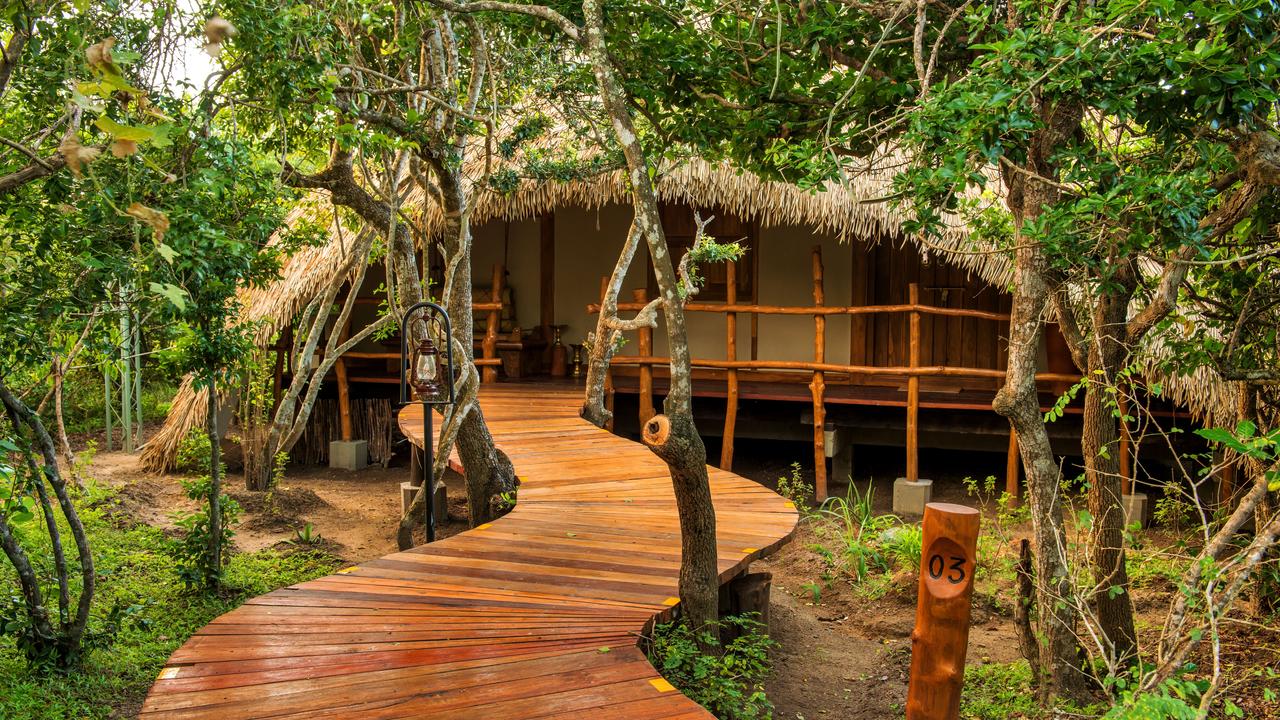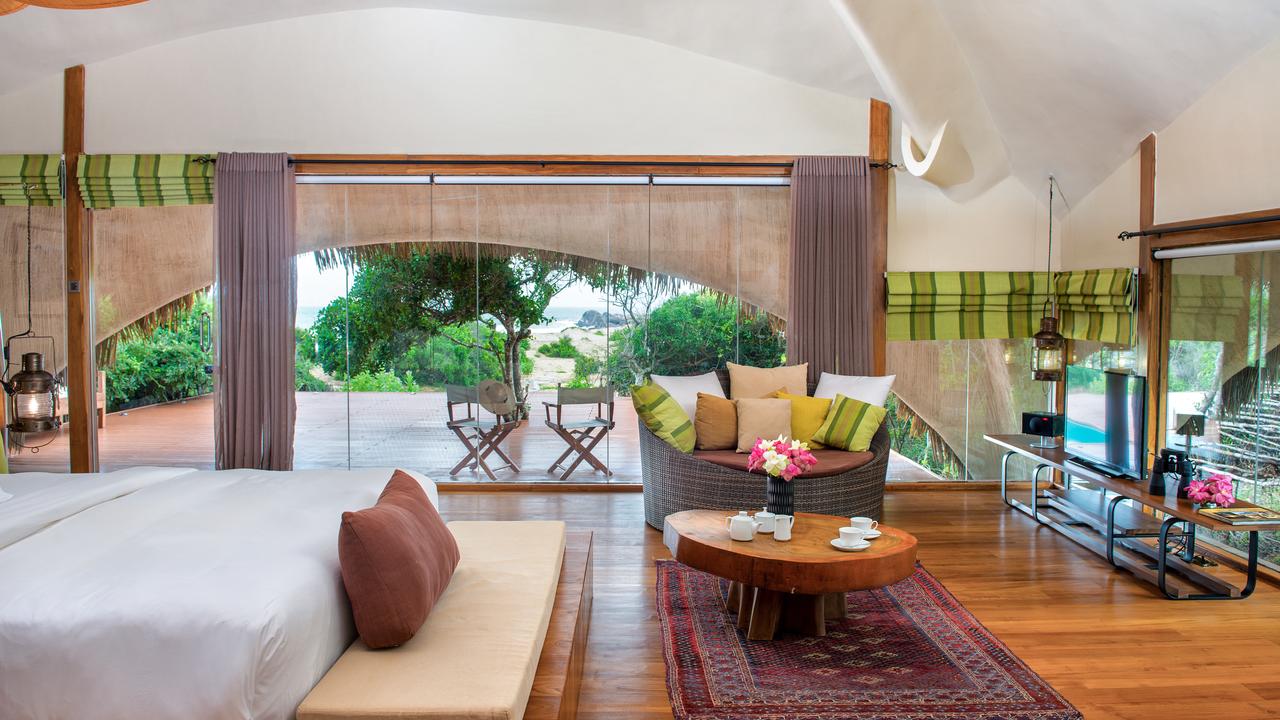 Cabin interior at Chena Huts
Forest surroundings at Chena Huts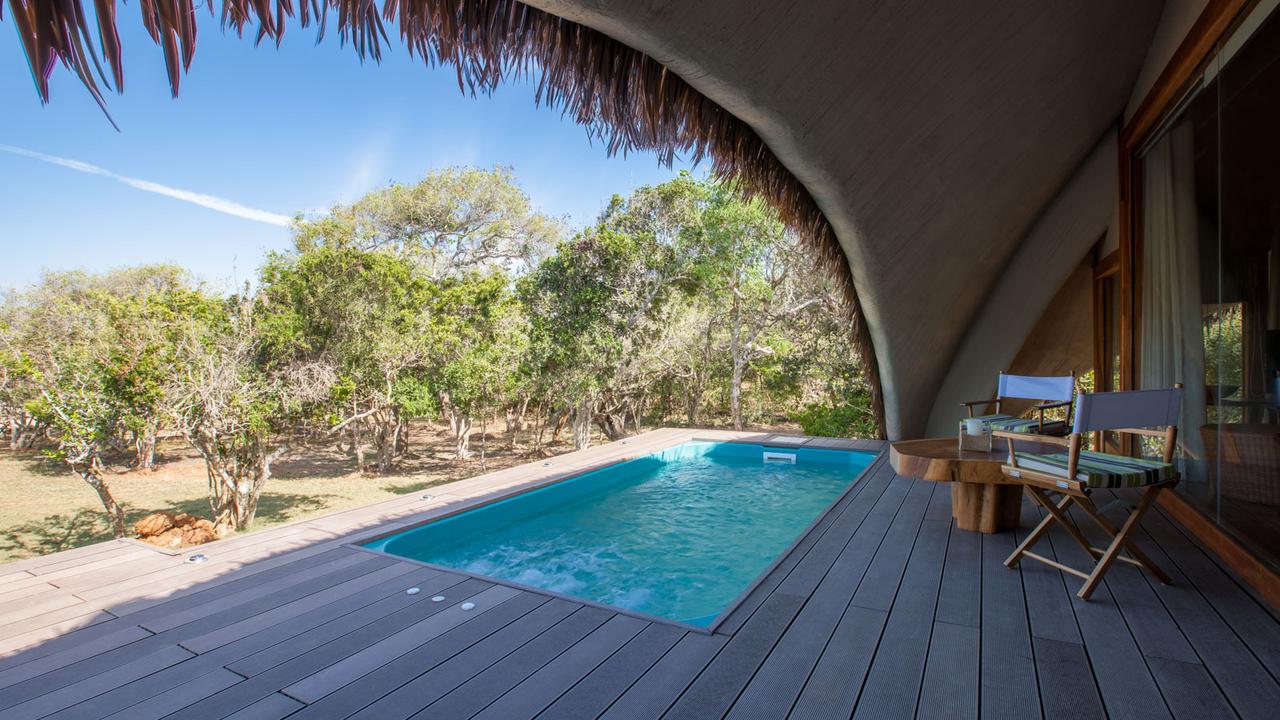 Plunge pool at Chena Huts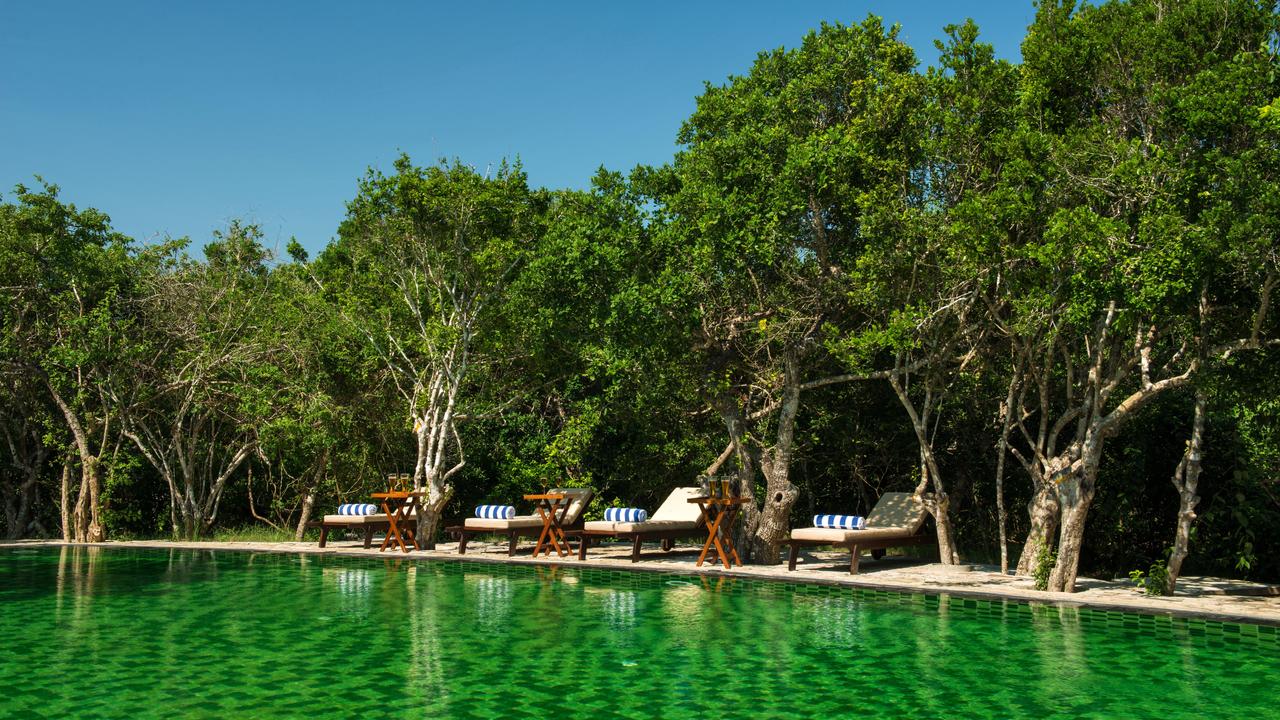 Swimming pool at Chena Huts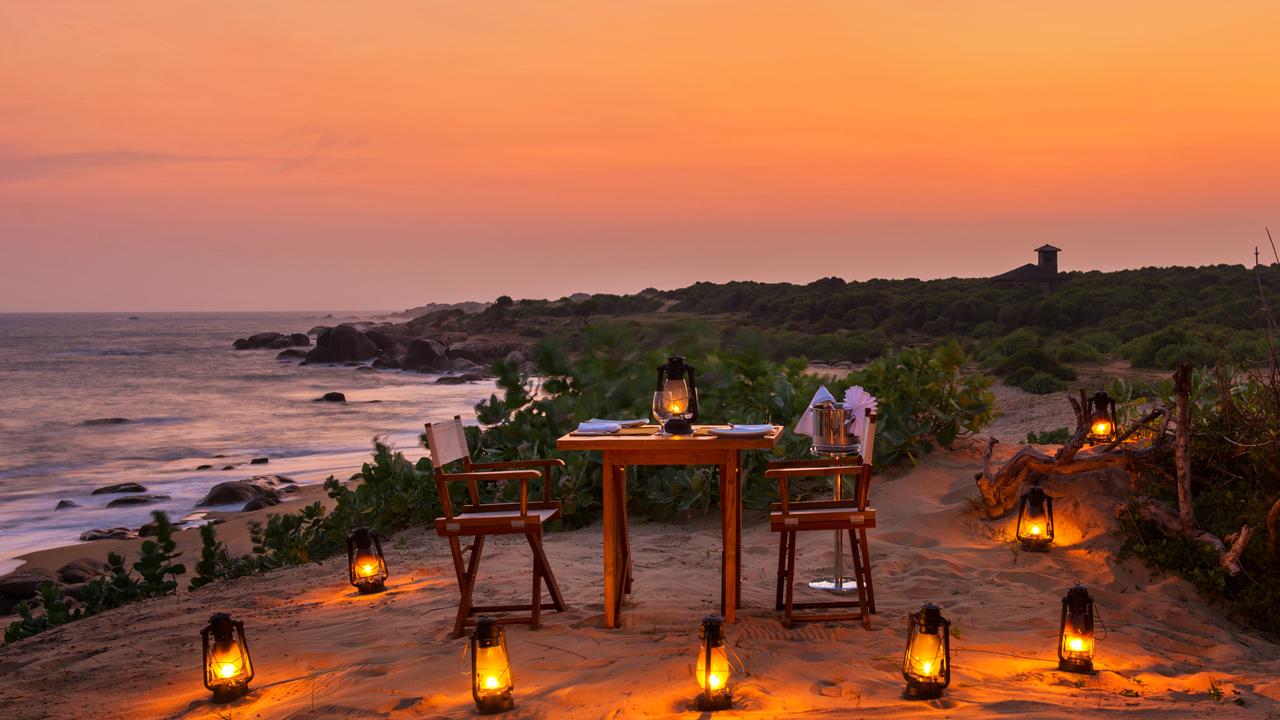 Beach dining at Chena Huts
Why we love it
Discover what to expect from staying at Chena Huts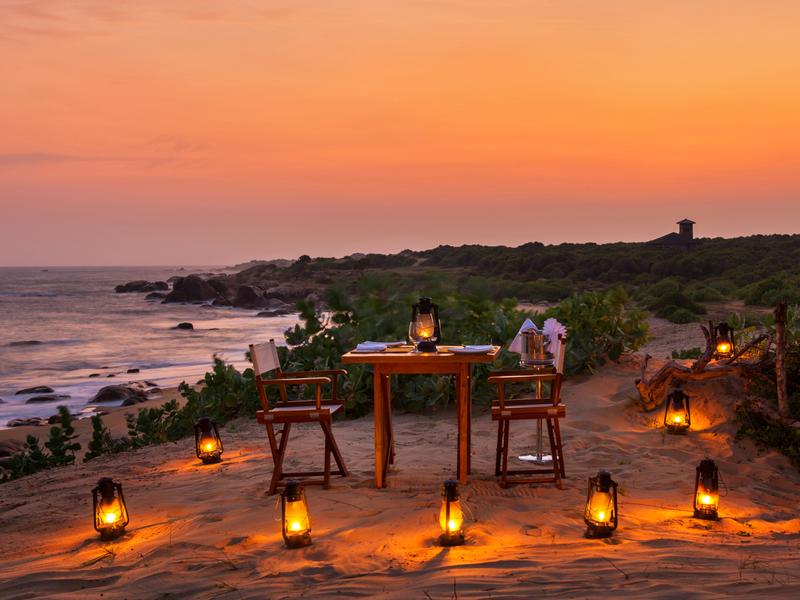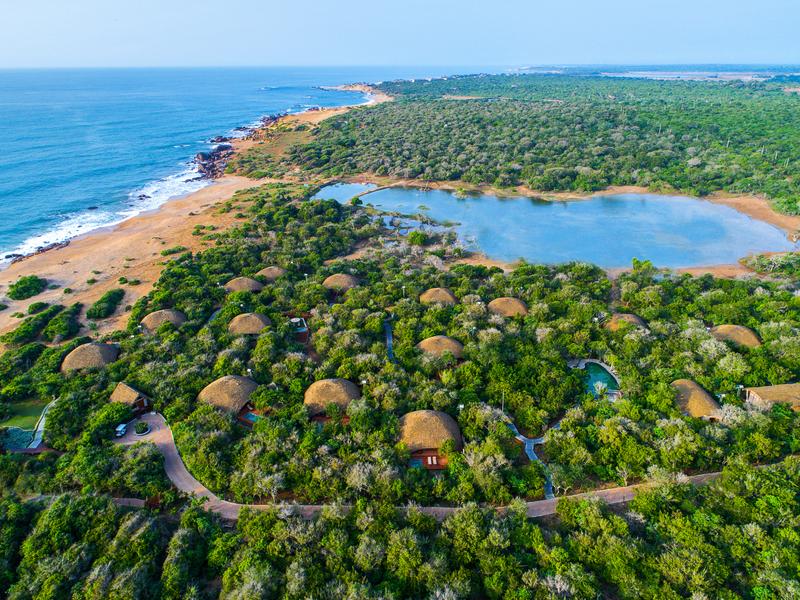 Environmental Responsibility
The resort is small and has been very sensitively designed to cause as little disturbance to the environment as possible. They know how lucky they are to occupy such a spot, and go the extra mile to fulfil the expectations of their guests. Trees are not cut down but form part of the structures of the resort, and pathways have been raised above the vegetation to promote growth and encourage wildlife to make a home.
Electric buggies ferry tired guests around when necessary and the huts benefit from solar power and LED lighting. There's even a sea water treatment plant on site.
We think you may like this journey…
Looking for inspiration?