Borderlands Camp
Kitulgala, Tea Country
A blast of adventure awaits by the Kelani River at Kitulgala. The long-established Borderlands River camp takes residence high up the riverbank in this picturesque part of central Sri Lanka. You definitely aren't coming here for a luxury boutique experience, but something with a little more adventure: canyoning, white water rafting, kayaking, hiking and mountain biking are all on offer. Over just 2 nights you might struggle to fit all these in, so most guests opt for a couple of activities that catch their eye.
The adventure doesn't stop with the day's activities. A night in a semi-outdoor, thatched cabin on stilts over the river makes for an immersive experience to remember. There may even be a few 'visitors', but you will be safely ensconced in your mosquito nets! The food here is actually rather legendary, particularly the curries. Dine in the long house and catch up with fellow adventurers over a beer.
Location
In the wilderness close to the town of Kitulgala, this adventurous tented camp is located to the west of Tea Country and 2-3 hours from Colombo.
A little more detail
Family-friendly

Mountain bike hire

Shared bathrooms
From a client…
I was reticent about Borderlands at first, but Ed convinced us. I don't think the kids would have forgiven me if we hadn't gone - they haven't stopped talking about it since we got back!
Image gallery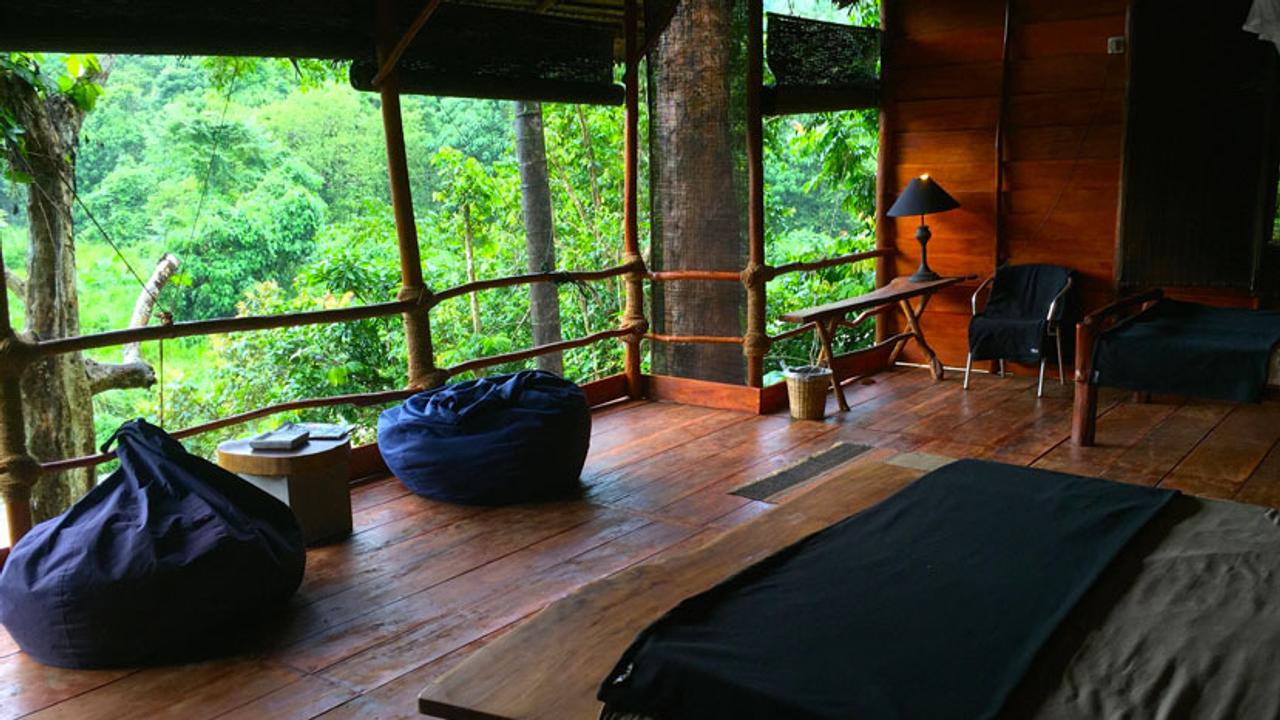 Room with terrace at Borderlands Camp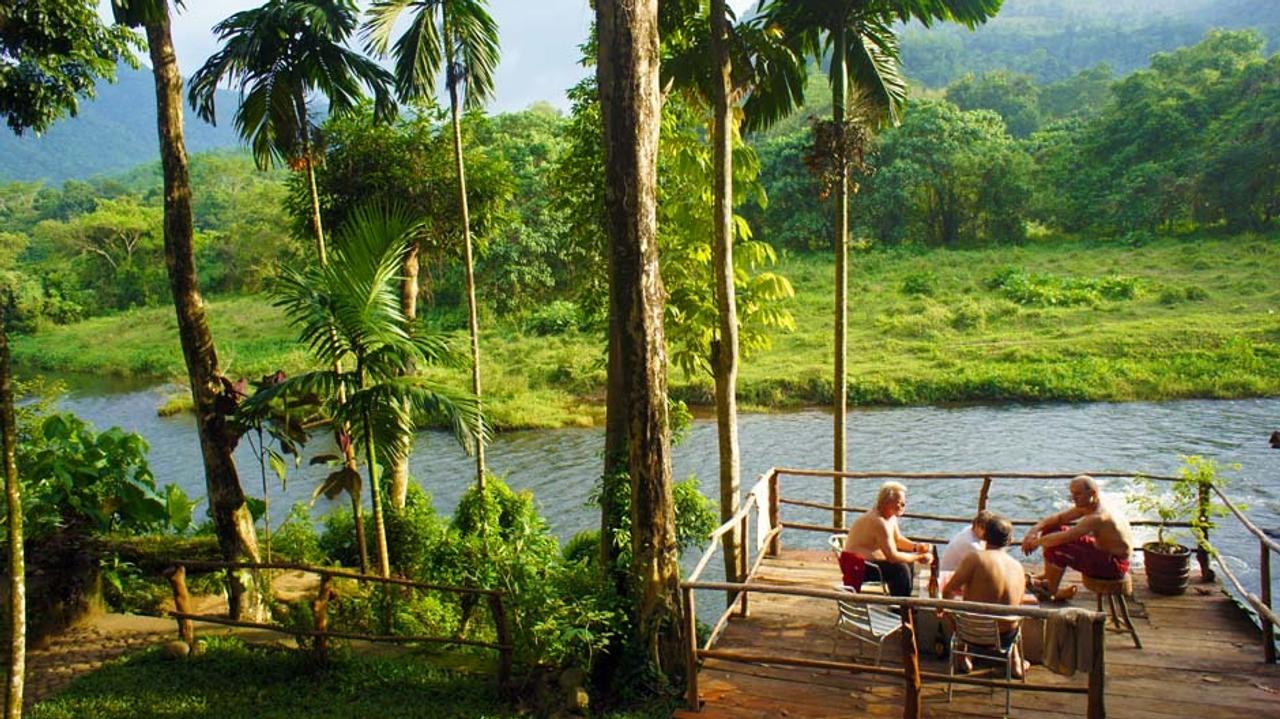 Terrace overlooking river at Borderlands Camp
Open-air bedroom at Borderlands Camp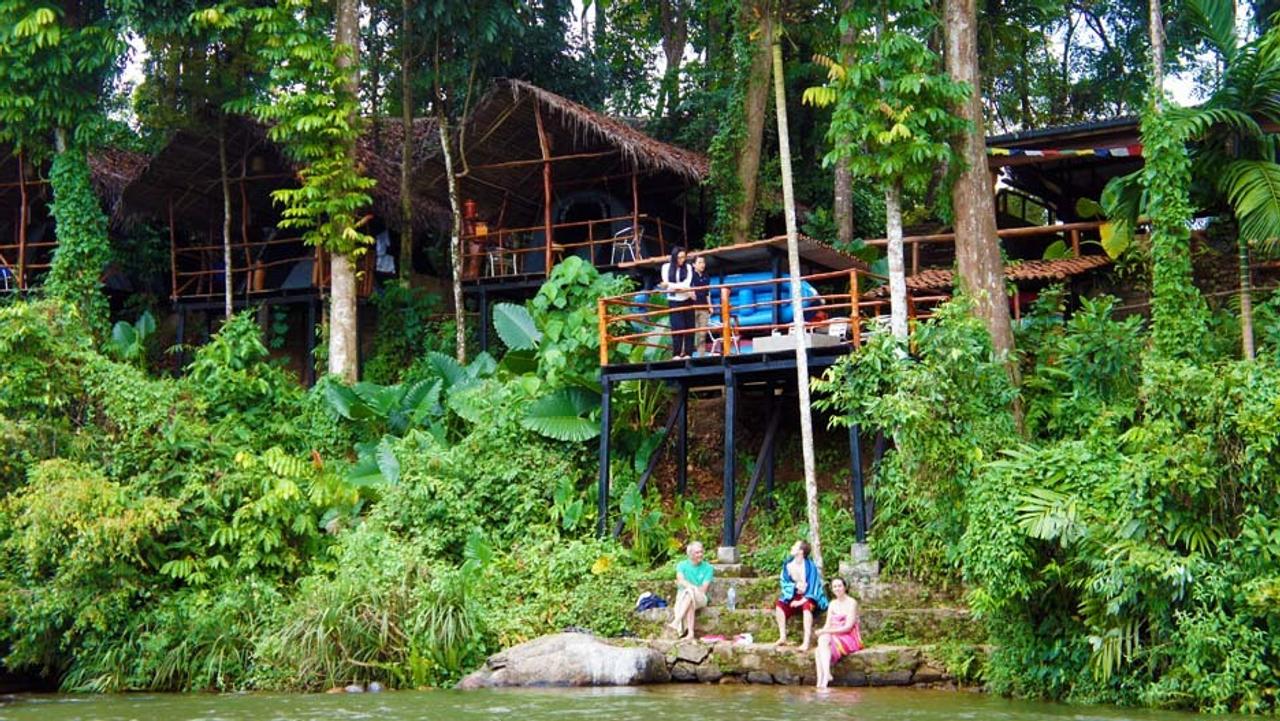 Borderlands Camp by the river
Bar and restaurant at Borderlands Camp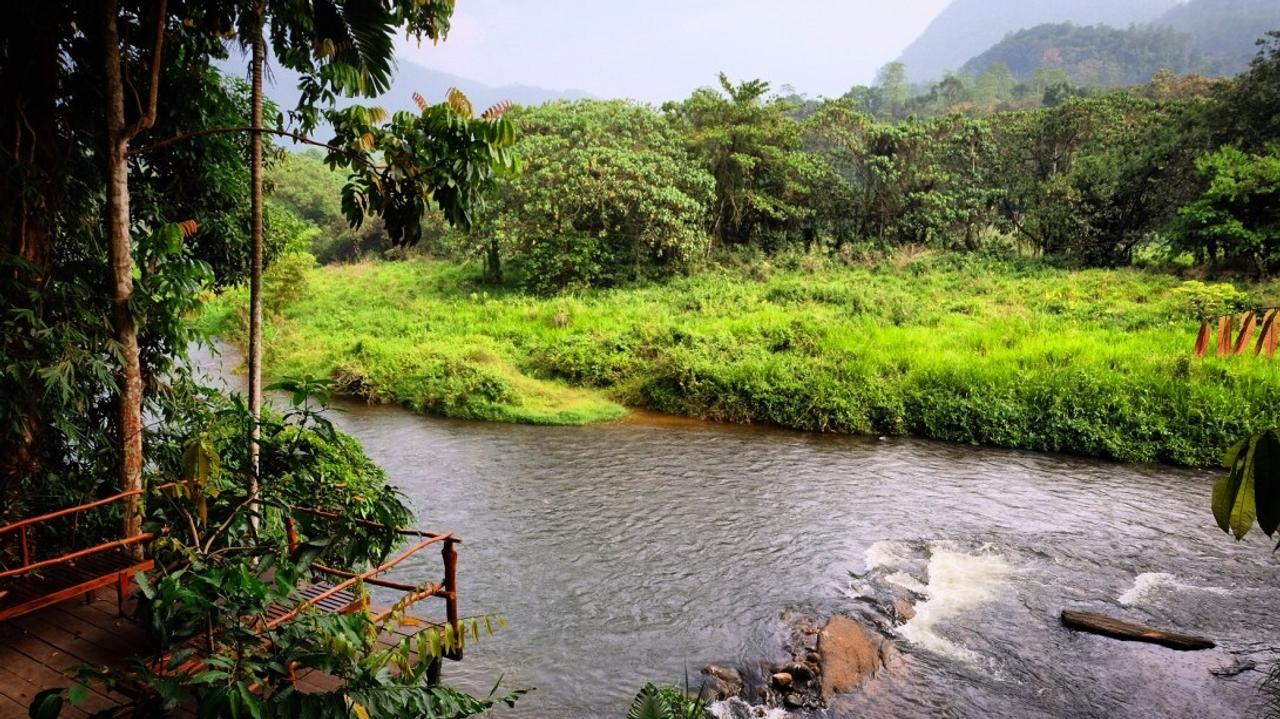 Mountain views at Borderlands Camp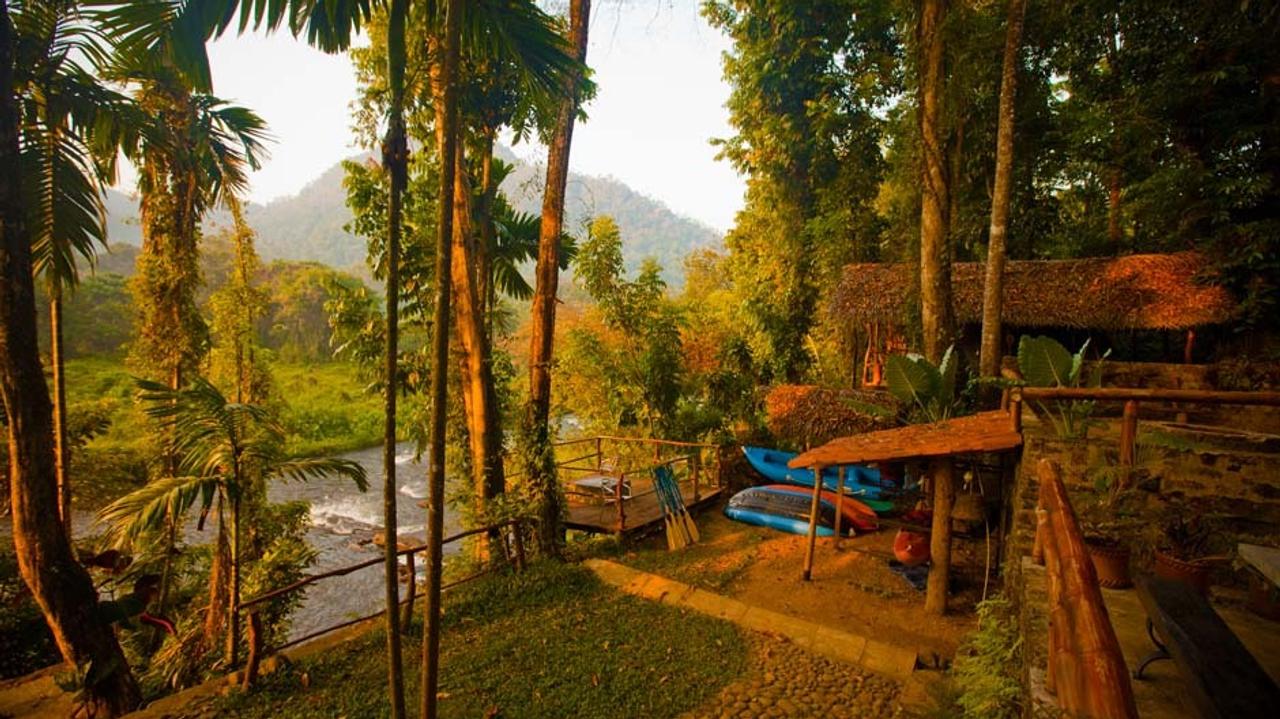 Sunset over Borderlands Camp
Why we love it
Discover what to expect from staying at Borderlands Camp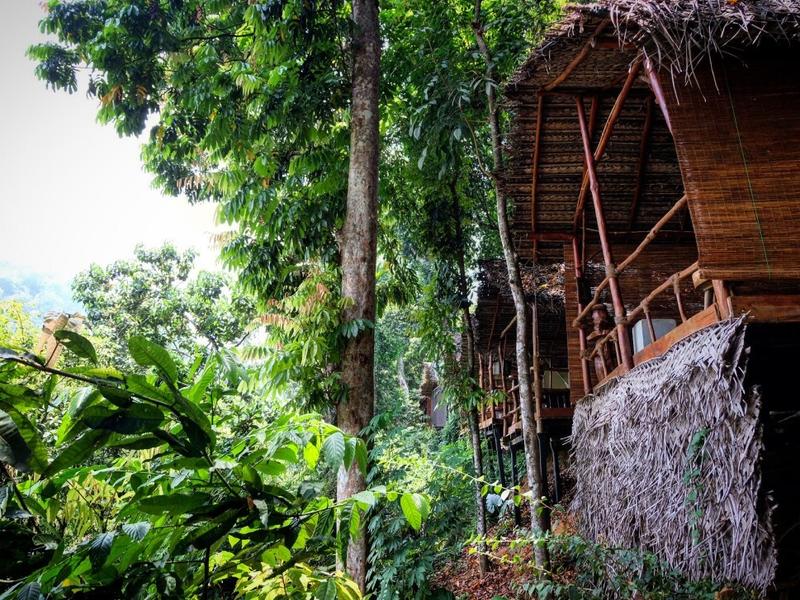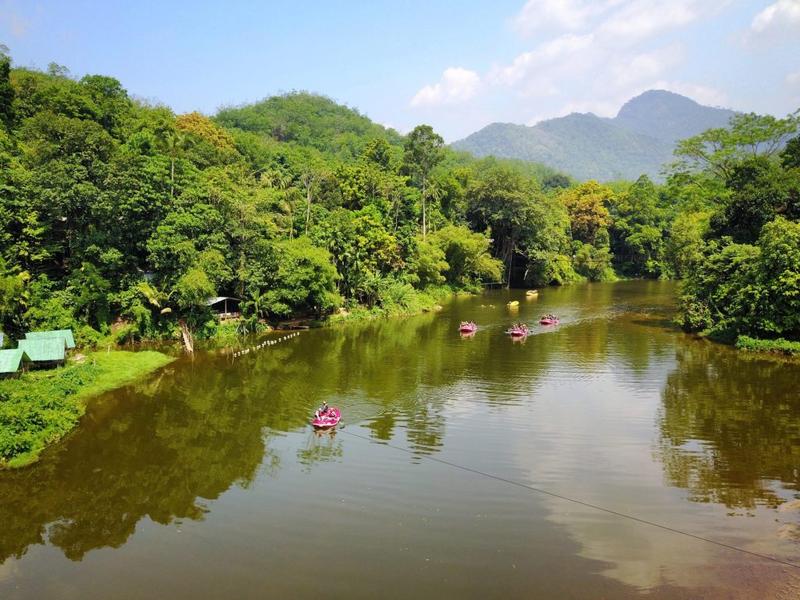 Family Fun
This is the perfect place for families. Borderlands pride themselves on the quality of the family experience they deliver and we have heard many happy stories from clients to back this up. Safety is taken incredibly seriously, and the activities (which are tailored to experience, comfort and confidence levels) can be as mild as tubing down the river followed by roasting marshmallows on an open fire.
We think you may like this journey…
Looking for inspiration?