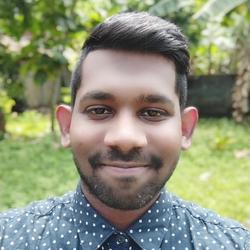 Meet Kevin
Kevin's love for travel began as a child living near the airport in the heart of Sri Lanka. He used to watch the aeroplanes coming and going and say that he would travel all around the world one day.
At the age of 20, he began his journey and came to London. Seeing Big Ben and the London Eye up close was enough for him to realise that his dreams were coming true. Ever since then, he has explored and learned about various destinations and cultures, and he started his professional career in the travel business in 2009.
My passions for music, sport and travel always blend together, from writing lyrics while sitting on the sands of Abu Dhabi to visiting the Great Wall of China during winter and joining in with the snowy activities. I always want to taste the food of different communities too, with all the seasonal variations, such as having a hot-pot during the winter in China and drinking rice wine during the summer.
Each of these experiences has helped me to become better at my profession, more curious about what else there is to see, and inspired to share the experiences with my family. I was so lucky to be born in a country like Sri Lanka, and to be able to visit Sigiriya, Ella, Mirissa, Anuradhapura, Polonnaruwa and many more beautiful places within easy reach - it's just amazing.
Q&A
Countries visited:
Sri Lanka (home!), Dubai, China, Singapore, Malaysia, Thailand, India
Why Asian food?
Each and every Asian country has its own unique flavours and spices, so the tastes are different everywhere. The best part is finding recipes that I can try to cook for myself.
New destination or old friend?
After spending 12 years abroad, I have finally decided to come back to my home country of Sri Lanka and spend more time with my family and friends. Listening to their old stories just makes my day.
My favourite place?
98 Acres Resort & Spa, Ella. This place is amazing - the food is delicious, and there's a very relaxing view.