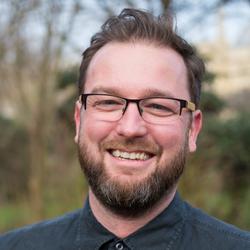 Meet Karl
Countries of expertise: Malaysia, Borneo, Laos, Indonesia,Vietnam, Cambodia, Thailand & Sri Lanka
Other Asian destinations visited: Japan, Hong Kong, India, Nepal and Singapore.
Karl first stepped foot on South-East Asian soil back in 1999 after an eye opening 18 month stint travelling through Africa and Australia. It was an unscheduled stop having slightly overstayed his visa (and in turn his welcome) down under.
This unplanned approach (although being a little scary at the time) proved to be a stroke of genius as the wet behind the ears 21 year old soaked up the sights, sounds and smells (especially the food) of this fascinating region.
After several months of travelling through South East Asia, Karl returned to the UK with a cunning plan that would enable him to continue travelling whilst earning a crust along the way. In May 2000 his career in the travel industry was born and he has since been fortunate enough to travel in such far flung places as the Indian subcontinent, Argentina, Chile, Ecuador and the Galapagos Islands. He has also returned on a number of occasions to his true love; South-East Asia.
Karl joined Selective Asia in 2008 having worked in tailor-made travel for over 8 years. He lives in Brighton with his wife and their two sons.
"For me Asia is about the warmth of the people, the stunning and diverse scenery and of course the food"
60 second interview
Most likely to say
"Always have some spare time in your itinerary. You never know how you are going to feel so some time to relax at various points can mean you enjoy the busier sections so much more."
Who is the person you'd most like to sit next to on a flight?
"John Simpson... That man has enough stories to keep me entertained for a return flight to Tokyo!"
What is your favourite aspect of travel?
"The variation on an daily, hourly and minute-by-minute basis. You never know what is going to happen next."
Any useful advice?
"Invest in a pair of noise cancelling headphones – they will change your in-flight experience forever."