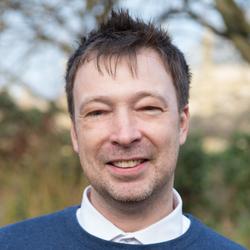 Meet Andrew
Andrew first set foot in Asia in 1999. After years of family European beach holidays, he was excited to make it this far away from Britain.
Staying with local friends in Thailand, he set about exploring what was at the time the most exotic destination he had ever visited. Shortly after this he would spend a year travelling around Australia. The highlight of this was Great White shark diving in Port Lincoln, at a time when it was an unusual thing to do. Australia is also significant as the place that he met his wife.
What followed was a significant period of working in the UK travel industry. This included working for an Egyptian specialist, a long haul Caribbean tour operator and small travel company, where he set up a tour operation to Korea. He loved the travel industry and really enjoyed helping others shape their trips by sharing his own experiences. However, relocation to Japan beckoned.
Andrew spent the next 11 years living and working in Japan. During this time, he travelled extensively throughout the country and became fluent at speaking and reading Japanese. He feels that these skills have really enabled him to delve deeper into the country and its culture, helping him develop a local knowledge very close to that of a native Japanese. Highlights of working in Japan include looking after British tourist groups on behalf of tour operators, as well as a side line in exporting high performance cars from Japan to the UK!
Beyond Japan, Andrew has travelled widely in Asia, including China, Korea, Vietnam, Cambodia, Thailand and Singapore. His life has also taken him to America, Mexico, the Caribbean, Egypt, Tunisia and all over Europe and parts of the Middle East. Having returned to the UK, prior to joining Selective Asia, Andrew ran his own private tour operator focused solely on Japan with the intention of helping British travellers experience the beauty and diversity of the country.
Q&A
Countries of expertise:

Japan, Vietnam, Cambodia, Thailand, Sri Lanka, Singapore
Other Asian destinations visited:
Hong Kong, Mainland China, Korea
Most likely to say:
"You go in to a restaurant. You can't read the menu, can't understand the staff, don't recognise the food when it arrives. Eat it anyway. It won't kill you and you might just discover something special."
Who is the person you'd most like to sit next to on a flight?
"A real re-invigorated feudal period ninja, just because they are so cool and maybe I could practice my Japanese and hopefully after a long 12 hour flight he might have taught me a few moves. "
What is your favourite aspect of travel?
"2 or 3 days in to a trip when you are less nervous, you have begun to acclimatise and the confidence levels are up to try even more new things. After the initial confusion that abounds when you arrive in any new destination you are just starting to gain some clarity and begin to really understand the new country and this is when travel begins to get really interesting."
Useful advice?
"Despite being surrounded by new and sometimes unfamiliar goings on, try not to put up your guard. A beaming smile and expressing a genuine interest in what is going on will draw in people that you meet. This often opens to door to all sorts of amazing unique experiences."