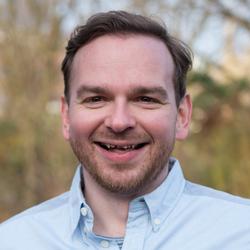 Meet Ed
Countries of expertise: Borneo, Sri Lanka, Cambodia, Laos, Thailand, Vietnam & Indonesia
Other Asian destinations visited: Nepal, Singapore, Hong Kong, Tibet, China, Japan, West Papua, Maldives
Ed's passion for travel emerged early, when he booked himself - aged 9 - on to a flight to Zimbabwe to visit his cousins. Mum was handed the phone to pay! Trips to West Africa followed; here he became a tribal prince and received an offer of marriage from a Witch Doctor… a dangerous proposal to turn down, but he made it back safely to enjoy several years crewing for an airline.
He got to see many of the world's greatest cities before settling behind a desk to focus on designing tailor-made holidays, which he has been doing for the past seven years.
During this time he has also managed to climb Kilimanjaro, trek to Everest Base Camp, and visit many other parts of the globe for less extreme holidays!
Ed's first big trip to Asia was backpacking in Thailand in 2006: "I'd heard so much about it and it didn't disappoint! Incredible food, great beaches, mad cities and wonderful people... I didn't want to leave!"
Needless to say he has been back on numerous occasions, getting used to some of the more luxurious accommodation on recent trips.
Cambodia was another major highlight of his travels. "Everything just feels so genuine - this probably won't last forever, so go as soon as you can. The temple complexes are truly staggering and each one is different. Make sure you have spare batteries for your camera!"
60 second interview
Most likely to say
"Always have some spare time in your itinerary. You never know how you are going to feel so some time to relax at various points can mean you enjoy the busier sections so much more."
Who is the person you'd most like to sit next to on a flight?
"Eric Cantona! We would have time to think, to work....to breathe. And I could ask him about those seagulls."
What is your favourite aspect of travel?
"The variation on a daily, hourly and minute-by-minute basis. You never know what is going to happen next."
Useful advice?
"Get to the airport early and relax. The next few hours are mostly out of your control so just go with it and don't get phased by other travellers getting stressed out around you."